GREEN BAY, Wis. (AP) — Zeke Bratkowski, the quarterback who backed up Bart Starr during the Green Bay Packers' 1960s dynasty, has died at his …
NEW YORK (AP) — Ben Olan, a sports writer and editor at The Associated Press for more than 50 years who was honored by the NHL Hall of Fame, h…
DETROIT (AP) — Former Michigan State star and Detroit Lions receiver Charles Rogers has died at the age of 38.
NEW YORK (AP) — It didn't count in the standings, but the most shocking game of the opening week of women's basketball was No. 1 Oregon stunni…
LONDON (AP) — Photographer Robert Freeman, who helped define the image of The Beatles with some of the band's best-known album covers, has die…
COTONOU, Benin (AP) — Albert Tevoedjre, a Benin political scientist and one of former U.N. Secretary-General Kofi Annan's most trusted experts…
NEW ORLEANS (AP) — Novelist Ernest J. Gaines, whose poor childhood on a small Louisiana plantation germinated stories of black struggles that …
TORONTO (AP) — Canadian Olympic basketball star Eli Pasquale has died at 59.
A black activist who took control of one of the nation's largest neo-Nazi groups — and vowed to dismantle it — has died amid a legal fight ove…
DETROIT (AP) — Elected officials, religious leaders, music stars and Detroit sports heroes gathered Monday at a church to remember longtime U.…
PORTLAND, Ore. (AP) — Gert Boyle, the colorful chairwoman of Oregon-based Columbia Sportswear Co. who starred in ads proclaiming her as "One T…
GREENSBORO, N.C. (AP) — Family and friends paid tribute Sunday to former U.S. Sen. Kay Hagan of North Carolina, eulogizing her as a "humble an…
SAN JUAN, Puerto Rico (AP) — Television astrologer Walter Mercado, whose glamorous persona made him a star in Latin media and a cherished icon…
AIR FORCE ACADEMY, Colo. (AP) — The goal-line stand by Air Force at the start set the tone. The one at the end clinched it.
Rudy Boesch, a retired tough-as-nails Navy SEAL and fan favorite on the inaugural season of "Survivor," has died after a long battle with Alzh…
NEW YORK (AP) — Ann Crumb, a Tony Award-nominated actress who originated the role of Rose Vibert in Andrew Lloyd Webber's "Aspects of Love," h…
BAYT CITY, Mich. (AP) — Longtime Michigan Congressman Bob Traxler has died. He was 88.
OCEAN CITY, N.J. (AP) — William J. Hughes, a longtime congressman from New Jersey who went on to become U.S. ambassador to Panama, has died at 87.
TOKYO (AP) — It was the week after Siya Kolisi's fourth birthday when Nelson Mandela presented Springboks captain Francois Pienaar with the We…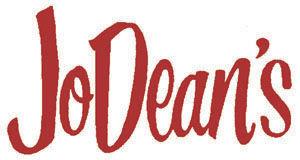 JoDean's Steak House & Lounge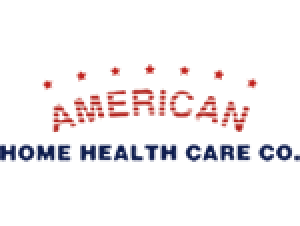 American Home Health Care
Ron Fairly, a two-time All-Star during his 21-year playing career and longtime broadcaster for three teams with a folksy style of calling game…
MIAMI (AP) — Sam Jankovich, the Miami Hurricanes' athletic director when they won their first three national championships in football, has di…
Barry Frank, the pioneer sports programmer who negotiated Olympic TV deals and represented broadcasting stars John Madden, Bob Costas and Jim …
Jim Gregory, the Hockey Hall of Famer and popular longtime NHL executive best known for being one of the first to start bringing European play…
LOS ANGELES (AP) — Actor-comedian John Witherspoon, who memorably played Ice Cube's father in the "Friday" films, has died. He was 77.
ARLINGTON, Texas (AP) — Mike Stone, the former Texas Rangers president who later served as commissioner of the independent baseball Northern L…
GREENSBORO, N.C. (AP) — A service to remember former North Carolina U.S. Sen. Kay Hagan will be held this weekend in the city where she lived …