It would have been great to swim on Memorial Day. Unfortunately, Sioux City's public pools were closed.
Our state is full of leaders, innovative thinkers, and great implementors that continue to set the standard for how America can successfully a…
Through the long Memorial Day weekend, anyone who read the newspapers or watched television could not miss or be unmoved by it: Story after st…
Nebraska continues to grow steadily as it nears 2 million residents, according to 2020 census figures released last week.
Editor's note: This Jim Rixner column for Mother's Day was originally published on May 14, 2017.
The suffocation death of George Floyd under the knee of Minneapolis police officer Derek Chauvin last year, captured on video and witnessed by…
A recently released survey by Iowa State University's Center for Agricultural and Rural Development found that most Iowans support providing f…
Most of Gov. Pete Ricketts' recent proclamations and official statements are run-of-the-mill political posturing where he inserts his own opin…
Many Americans likely have heard about the plastic waste that is increasingly clogging the world's oceans.
It isn't often that both parties in Congress come up with equally bad ideas on the same topic, but Democrats and Republicans have managed it r…
I wasn't going to write a second column on the passing of Rush Limbaugh but given the reaction from hostile and snarky individuals — even from…
Freedom of the press stands alongside freedom of religion, speech, assembly and petition as the rights guaranteed by the 1st Amendment of the …
House Speaker Nancy Pelosi last week announced her intent to form a commission to examine the violent assault on the U.S. Capitol, which makes…
The man who picked me up at an airport too many years ago to recall the date asked if I had ever heard of a guy named Rush Limbaugh. When I sa…
Rita Hart's decision to go to the U.S. House of Representatives to challenge the result in Iowa's ultra-close 2nd District congressional race …
U.S. Sens. Chuck Grassley and Joni Ernst say Mariannette Miller-Meeks won her election.
COVID-19 didn't create the chasm between society's haves and have-nots, but it did expose it while also revealing the fault lines that threate…
Governor's COVID PSA a good effort, but maybe a little late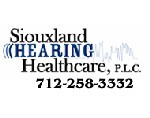 Siouxland Hearing Healthcare P.L.C.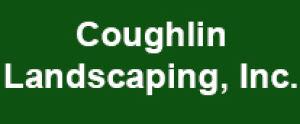 Coughlin Landscaping, Inc
America is not guaranteed.
This campaign cycle started roughly 3 million years and 30 billion political ads ago, it often feels like. But we made it. Election Day 2020 i…
The battle for the majority in the Iowa House of Representatives is not being waged in Iowa alone.
Once Josh and Ashley Bishop learned their newborn child would be a boy, they did not need much time to come up with a name.
Linda Upmeyer served as Iowa House Speaker for just four legislative sessions. And yet her name is indelibly etched into Iowa history. And not…
WASHINGTON -- The Trump administration's inability to defend the defensible is simply mind-numbing. Even when the president is doing the right…
The abortion debate is at the center of U.S. political dialogue, but one important group's voice is often absent in this heated debate: the wo…