I wasn't going to write a second column on the passing of Rush Limbaugh but given the reaction from hostile and snarky individuals — even from…
The man who picked me up at an airport too many years ago to recall the date asked if I had ever heard of a guy named Rush Limbaugh. When I sa…
U.S. Sens. Chuck Grassley and Joni Ernst say Mariannette Miller-Meeks won her election.
Governor's COVID PSA a good effort, but maybe a little late
America is not guaranteed.
This campaign cycle started roughly 3 million years and 30 billion political ads ago, it often feels like. But we made it. Election Day 2020 i…
The battle for the majority in the Iowa House of Representatives is not being waged in Iowa alone.
WASHINGTON -- The Trump administration's inability to defend the defensible is simply mind-numbing. Even when the president is doing the right…
WASHINGTON -- My wife and I took our kids on a civil rights tour of the South over spring break, a trip planned before we knew it would be the…
Mostly missing from the moving and deserved tributes to Sen. John McCain was attention to McCain's gift for self-deprecating humor. When a Gal…
CHICAGO -- Finally, some good news for brown and black students: A record number of them took Advanced Placement (AP) computer-science exams a…
CHICAGO -- Listen in on any parent-teacher conference and you'll hear teachers asking, "What is your most pressing concern for your child?" Ni…
Is it any of Canada's business whether Saudi women have the right to drive?
WASHINGTON -- How do democratic countries get to the point where they give up on self-rule? Under what circumstances do demagogues capture lar…
CHICAGO -- Everything old eventually becomes new again, and the call to end birthright citizenship is no exception.
"Imagine the earth beneath you opening up and swallowing you whole. Imagine feeling everything good inside you -- love, joy, kindness, trust, …
Beginning his joint press conference with Vladimir Putin, President Trump declared that U.S. relations with Russia have "never been worse."
WASHINGTON -- It is difficult to imagine any Republican senator opposing President Trump's nomination to the Supreme Court of Brett M. Kavanau…
Twice in the past week Iowa Democrats got to see their half-dozen candidates for governor debate on television.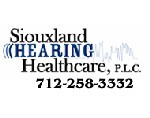 Siouxland Hearing Healthcare P.L.C.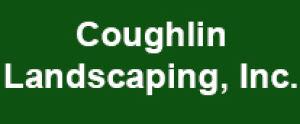 Coughlin Landscaping, Inc
The White House Correspondents' Association Dinner needs to go the way of the typewriter.
The Republican Party wants us to grade Donald Trump on a curve.
WASHINGTON -- Britain's election was a catastrophe for Conservative Prime Minister Theresa May and a personal vindication for Jeremy Corbyn, t…
DU QUOIN, Illinois -- Here, in one of the many small towns dotting the southernmost tip of Illinois, what can only be described as rural decay…
"I'll never lie to you."-- Jimmy Carter, the 1976 presidential campaign.
WASHINGTON -- As it turns out, Donald Trump is the hope-and-change president.
Without Virginia, we probably never would have become the United States.