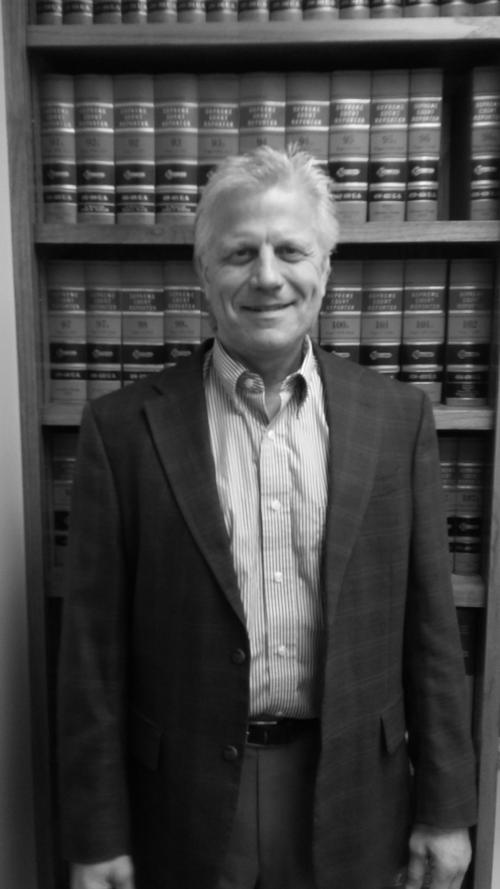 Our Iowa workers' compensation law has protected Iowa workers for over a century now. I know this law well. I work in a local law firm that has represented Siouxland workers and their unions for over half that century. So I know Iowa workers well, too. I know how hard each of you works to make a living. You perform difficult and often dangerous work that makes our economy go. And for over 100 years, we've had in place a workers' compensation law that has served as a safety net to protect you from financial ruin caused by serious injuries at work.
That safety net that exists to protect you and your family is soon to be shredded. As I write, the Iowa Legislature is fast-tracking identical House File (HF) 518 and Senate File (SF) 435 through committees in each chamber. This bill is set for final passage this week and unless we stop it, it will be signed in to law by Gov. Terry Branstad by Friday.
What would this mean? Why should we care?
This new law includes over a dozen changes that, taken together, gut your entitlement to fair compensation. (I only have space here to discuss a few of these changes.)
It raises the burden of proof, making it harder if not impossible for an employee with a pre-existing condition to prove her injury is a cause of disability. For over 70 years, the law stated clearly that if a pre-existing condition "was aggravated, accelerated, worsened or 'lighted up' by the injury" you were covered under workers' compensation. (Rose v. John Deere Co., Iowa Supreme Court, 1956). The new law would overrule this basic principle. Now, the vast majority of currently legitimate injury claims will be denied, shifting the burden of expense onto you, your group insurance, or Medicaid and Social Security disability programs.
Next, HF 518 targets those of you who are older workers. If a work injury leaves you totally disabled, weekly benefits end at age 67, even if you're totally disabled for life. If you suffer an injury after you reach 67, you will not draw benefits for more than 150 weeks, even if you're totally disabled for life. So, if a 66-1/2 year-old construction worker falls through a roof, and is now left quadriplegic for life, he will receive weekly benefits for six months, not a nickel more. If he'd waited and had the injury at age 67, he would receive weekly benefits for 150 weeks.
Next, HF 518 drastically shrinks benefits for shoulder injuries. Under current law, for example, a rotator cuff tear requiring surgery is compensated as industrial disability. You receive weekly benefits equal to your lost earning capacity (a percentage) multiplied times 500 weeks. The new law would compensate a shoulder injury as a scheduled member: the most you will ever receive is the doctor's impairment rating (usually 5 to 10 percent) multiplied by the value of your arm (250 weeks). No more, even if your injury causes you to lose your job or ends your career. Even if you undergo shoulder replacement surgery, the usual functional impairment rating of 22 percent will pay out no more than one year in benefits, even if you are now disabled for life. Gutting benefits as such for shoulder injuries will be a windfall to heavy industry, like meatpacking, where workers are at high risk for shoulder injuries.
And if you think this can't be so, that you'll hire a lawyer and get a more fair result, dream on. The new law would so drastically cut benefits that there's nothing left for a lawyer to get you. This leaves you (David) to fight the insurance company (Goliath) without even a slingshot.
This is where business and industry spokesmen tell their biggest lie. They say the current system allows lawyers to grab hefty fees that penalize the victimized injured worker. Yet it has always been the rule (and we follow it) that a lawyer cannot take a fee unless he earns it. An attorney fee could never be taken from benefits voluntarily paid. Business and industry claims about money-grubbing claimant lawyers are wildly exaggerated. But they will continue to pay handsomely their own phalanx of lawyers to trample your rights going forward.
Going forward? Alas, it seems we're going backward, back to the 19th century, to a new gilded age, where business and industry dump the costs of their own greedy pursuits onto an unwitting, perhaps indifferent, public. Unless you do something, ever so quickly, to stop this.
The public hearing on this bill is Tuesday, at 6:00 p.m., at the State Capitol in Des Moines. I hope to see you there.
Dennis McElwain is a Sioux City attorney.