SIOUX CITY | Journal Communications is launching a new digital subscription service for total access to siouxcityjournal.com and our various d…
Whether you are a fan of in-depth news reporting, entertainment news, prep sports or simply like to pick the Journal up for television listing…
A lot of folks thumb their nose at journalists today; we rank somewhere between ambulance chaser and Congress. But most of you can at least st…
It's not exactly popular these days, especially in journalism circles, to defend Rupert Murdoch. But that's what I am about to do. Well, sort of.
The Sioux City Journal is clearly a community newspaper. We make no claims to the contrary and, unlike other papers for which I've worked, we …
The front page of Thursday's Sioux City Journal says it all: "An epic event." I can think of no better way to describe what is happening in ou…
Some days, the business of journalism can seem like a tough racket. But let's be honest, it beats digging ditches or smashing rock, Fred Flint…
It's no secret we've become an increasingly disengaged society. Even here in Northwest Iowa, where the sense of community is stronger than it …
I've written in this space in the past few months about all the improvements we've been making to the printed Sioux City Journal, especially o…
There's been something missing the past few days from some of the news stories you see in the Sioux City Journal. You may have noticed that mo…
The tragic shooting deaths of six people in Arizona last week in a failed attempt on the life of U.S. Rep. Gabrielle Giffords, D-Ariz., stunne…
Satirist and columnist H.L. Mencken is both beloved and derided by modern journalists. There's no question he was a seminal figure, his biting…
It shouldn't surprise anyone that Woodbury County Rural Economic Development Director Rob Marqusee is no fan of the Sioux City Journal. But I …
If she holds it in Iowa, we will come.
A lot has been made this week of WikiLeaks, its enigmatic co-founder and its controversial decision - with the aid of several large news organ…
Where did you go, Joseph Pulitzer? And is William Randolph Hearst with you?
Our decision to report on allegations that a prominent Sioux City coach and teacher sexually abused two students in the late 1970s and early 1…
The calls started coming in early Monday.
It's been almost two years since the Des Moines Register made what I can only imagine was the very difficult decision to part ways with cartoo…
So it seems Christine O'Donnell, the Republican candidate in Delaware for the United States Senate, once dabbled in witchcraft. Twenty-five ye…
Catholic Charities of the Diocese of Sioux City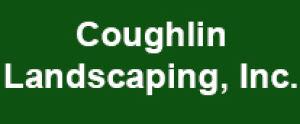 Coughlin Landscaping, Inc