Freedom of the press stands alongside freedom of religion, speech, assembly and petition as the rights guaranteed by the 1st Amendment of the …
House Speaker Nancy Pelosi last week announced her intent to form a commission to examine the violent assault on the U.S. Capitol, which makes…
Rita Hart's decision to go to the U.S. House of Representatives to challenge the result in Iowa's ultra-close 2nd District congressional race …
COVID-19 didn't create the chasm between society's haves and have-nots, but it did expose it while also revealing the fault lines that threate…
Nebraska's reputation for warm welcomes and hospitality is known nationally, but it's taken an increasingly international flavor over the years.
I enjoyed the editorial by Cal Thomas on climate change in the July 3 edition. It reminded me of the prediction of climate change Guru Al Gore…
There are over 7.6 billion people in the world now. That is an increase of 1.6 billion in just 18 years. It took all of human history to reach…
Those who enter the country illegally and those who employ them disrespect the law. They show disregard for those who are following the law. W…
What were those silly twits thinking when they allowed fireworks to be sold in mid-June and expected people to save them until the third and f…
I am trying with all my might and brain power to try to figure out why Jeremy Taylor is raising such a fuss about Sioux Rivers Regional Mental…
Everyone knows that feeling of an empty stomach. However, the feeling of running on empty without a way to resolve it is a reality for many in…
In what otherwise is a busy, productive legislative session, Iowa lawmakers this year have failed to address what should be the important prio…
It didn't get headlines, but creation of a 24/7 sobriety program is a winner for Iowa, including Woodbury County.
On this, we couldn't agree more with Sioux City Board of Education member Jackie Warnstadt: The public is largely "uninformed" about the local…
Just five months after voters re-elected Steve King to his U.S. House seat, the 4th District race is under way again.
Properly, Woodbury County supervisors in 2011 banned guns in the courthouse, then in 2014 the board put some teeth in the ban by restricting c…
Iowa's election system will be stronger as a result of a bill advancing through the Legislature.
Governor Dennis Daugaard last month made the right call when he vetoed a bill to allow guns at the South Dakota Capitol in Pierre (thankfully,…
We hope this session marks the last time we hear and read about traffic camera debate in the Iowa Statehouse. We have lost count of how many s…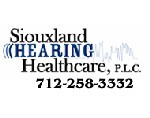 Siouxland Hearing Healthcare P.L.C.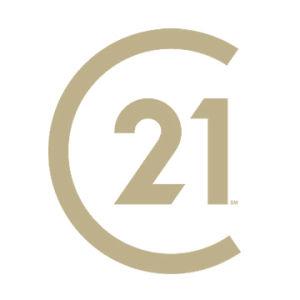 Eric Banks, Century 21 Prolink
Mayor Bob Scott raised eyebrows, including ours, at a March 20 City Council meeting when he suggested converting the downtown Convention Cente…
Use of cellphones by drivers is so common it's almost a surprise to see someone behind the wheel who isn't holding one.
2016 was the year of "fake news." It dominated the election cycle, it took over Facebook feeds and even caused crime.
Add ours to the growing list of voices calling for a special prosecutor, or special counsel, to probe ties between Russia and President Trump …
Is it just us, or does this city study itself a lot?
Painful as we understand it will be, we are all for cutting federal spending.
When a onetime Klan imperial wizard and neo-Nazis are singing your praises, it's time for self-reflection.