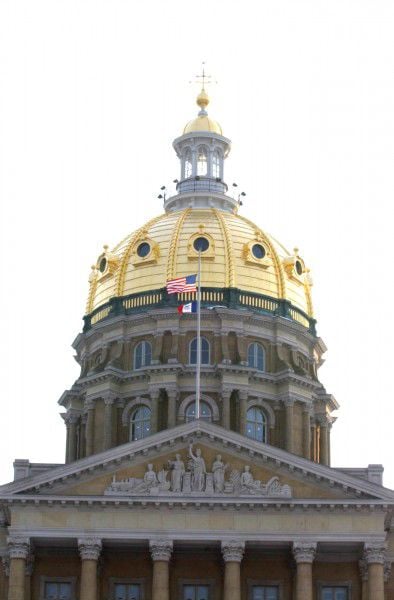 It didn't get headlines, but creation of a 24/7 sobriety program is a winner for Iowa, including Woodbury County.
Governor Terry Branstad signed 24/7 legislation into law on Monday.
The program was a priority for Woodbury County and something for which we advocated, largely due to our view of its positive impact in South Dakota.
The program - begun in South Dakota in 2005 - monitors abstinence from alcohol and drug use by alcohol-related offenders, who are approved for enrollment in 24/7 by a judge, through a variety of tests conducted every 12 hours as an alternative to incarceration. Participants are required to cover the costs of their tests. If an offender fails or skips a test, he or she faces punishment, likely jail.
A study of South Dakota's 24/7 program from 2005 to 2010 by the nonprofit RAND Corp. research organization showed the following: More than 17,000 alcohol-related offenders participated. The pass rate for 3.7 million breathalyzer tests administered to offenders under the program in those years was more than 99 percent. Repeat DUI arrests at the county level declined by 12 percent.
In other words, this self-sustaining program promotes abstention from alcohol in effective fashion and reduces alcohol-related crime.
A valuable byproduct of 24/7 is reduced jail population, something of importance here in Woodbury County where the jail is near capacity. When you consider the fact the Woodbury County Jail houses between 25 and 35 alcohol-related offenders on any given day, the potential benefit of 24/7 to easing pressure on the local jail becomes clear.
"The 24/7 program gives our county a cost-effective tool to have offenders twice daily prove sobriety and pay for doing so while ultimately looking to change their behavior," Woodbury County Supervisor Jeremy Taylor said. "This timely legislation creates a great alternative to county taxpayers picking up the full tab of incarceration and is part of a cost-effective, comprehensive approach to long-term planning in our Law Enforcement Center."
A 24/7 bill passed the Senate, but not the House last year. We commend both chambers for passage this year of legislation we believe will prove valuable to Iowa in multiple public safety-related ways.