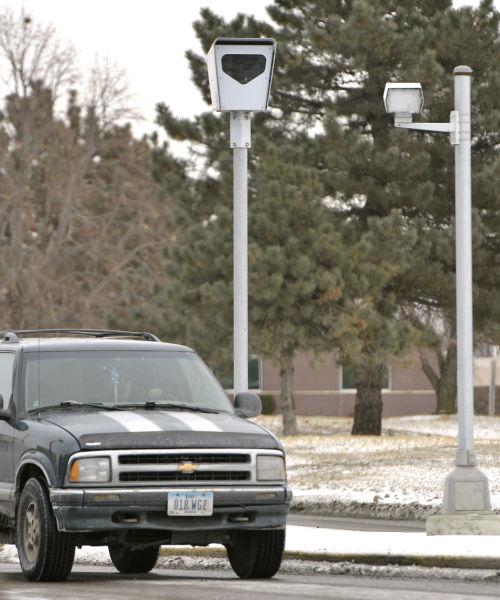 For reasons of local public safety, we have supported red-light cameras in our community and we have supported speed cameras on Interstate 29 while construction was taking place.
We haven't viewed the cameras as a money grab by the city, as have critics.
A story in Wednesday's Journal gave us pause.
In the story, Interim City Manager Bob Padmore told the City Council $4 million was removed from the proposed fiscal 2015 city budget due to uncertainty about future use of the cameras. He said the city may need to raise taxes, increase fees, make cuts, implement layoffs or use some combination of those options to replace the lost revenue.
If red-light and speed cameras truly are about public safety and not about money, then why has our city in the past planned and budgeted for millions in revenue from them to the point where it may have to raise taxes to replace those dollars?
Because they are controversial, shouldn't the city have considered the possibility the cameras might at some point be taken down and not become dependent on the money they produce through fines? At the very least, if the cameras were working as intended by making drivers better at stopping for red lights and slowing down in a construction zone, shouldn't the city have been anticipating the amount of money they generated would decline over time?
The city shouldn't have relied on camera money to this extent and shouldn't have used the money for ongoing expenses. Rather, the money should be viewed as extra cash and used only for special, one-time expenditures, particularly in the area of public safety.
Padmore's warning to the council feeds the oft-heard criticism about how these cameras are all about the city wanting more money. That's troubling.
As for the idea of raising taxes to replace camera revenue? Well, that's ridiculous.