I want to thank Linda Holub for another purposeful and informative column (May 7 Journal), this one on the danger of our Constitution becoming…
This is just to say "thank you" to the emergency responders who work in our city every day. They see people at their worst times and the respo…
In response to a May 5 Letter headlined "Americans have 'simple' health care wants," it doesn't make it right, but those buying health insuran…
Much of the upheaval and uncertainty in the health insurance market is being caused by our own elected representatives. If our politicians wer…
It's unbelievable, that with all the evidence of the Trump campaign's collusion with Russia before the November election, congressional Republ…
A 35 percent corporate tax rate means absolutely nothing when the law has so many loopholes that not one corporation pays the full rate. Any c…
In his column in Wednesday's Journal, Cal Thomas rightly points out the naivete of President Trump's assumption that visiting three locations …
Recently, the House of Representatives passed a health care bill that lists individuals with Down Syndrome as having a pre-existing condition.…
I would like to thank the farmers of the tri-state area and across America for all their hard work. Now that planting season is in full swing,…
Tell the Senate "no" to the health care bill. Email, call, or post however you can. In the House, King, Noem, Smith and Fortenberry voted "yes…
I see former President Obama made a public announcement that he and Michelle promise to donate $2 million to a charity of their choice. Person…
Iowans take pride in showing respect and kindness to everyone. I always hear from out-of-staters how everyone is "Iowa nice." Whether it's at …
Why is it taking Congress so long to take care of the health care issue? We citizens have done our part and made our wants very simple. Only t…
In a few weeks our City Council will vote on the sale of land and a development agreement for the proposed hotel adjacent to the Sioux City Co…
What are the reasons we look up to past presidents George Washington, Thomas Jefferson and Abraham Lincoln?
The deal put together by our development folks that requires $14 million of state money needs some thought and input from us, the citizens. Is…
In 2013, the Federation for American Immigration Reform (FAIR), a non-partisan group, reported the following: Illegal immigration cost U.S. ta…
The violent resistance from liberal Democrats against any type of protection of our borders has clearly put Americans in danger and has actual…
I am a resident of Sioux City, and a retired educator. Members of my extended family are parents of current students in our schools. During my…
If the bridge in Riverside going to North Sioux City led to the Hard Rock Casino, I would bet my life savings they would do it one lane at a t…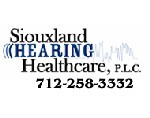 Siouxland Hearing Healthcare P.L.C.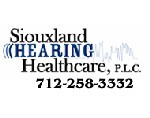 Siouxland Hearing Healthcare P.L.C.
When I was a teacher, if I left a room of students I knew anything that happened, in my absence, was my responsibility. I handled that very ca…
In response to Wednesday's Mini Editorial in The Journal, the president of the United States is a servant of the people. His tax returns are t…
Around Earth Day each year we often look for ways we can all be more sustainable. For me, I don't have to look much further than out my office…
The media is at it once again , pushing the false narrative.
For the past few weeks, our 4th district congressional representative, Steve King, has been heavily featured in the national news. His distrac…
This is in response to the retired teacher who, in Wednesday's Mini Editorial, compared the temporary travel ban to punishing an entire classr…
Workers' compensation has been a bedrock issue for the Iowa Association of Business and Industry since 1913. Iowa's workers' compensation law …