Sergeant Road and Sunnybrook Drive: A perfect intersection for Sioux City's first traffic roundabout.
Nice story on the pothole at the tracks. Now if this city would actually use the high tax money collected and fix the rest of the holes and ac…
The Rio Grande River is about 889 miles long and comprises about 45 percent of the border with Mexico. How do you build a wall in a river? The…
POTUS wants a wall to keep out ISIS terrorists, yet he is withdrawing from Syria because we have defeated ISIS. Can't have it both ways. Does …
I don't always agree with the Sioux City Journal Editorial Board, but their Thanksgiving Day opinion nailed it. Thank you.
I want to see Donald Trump's birth certificate to make sure he was not born in a bar, because he sure is spewing a lot of bar talk.
Patriotism is: 1) forcing football players to stand during the National Anthem to honor the flag, or 2) being forced to lower that same flag t…
It takes a Space Cadet like Donald Trump to propose a Space Force. We already know he is a cad and his Space Force will get us into a lot of f…
Let today be the day you do a random act of kindness. Throw a quarter in someone's parking meter. Hold the door open for someone. Tip someone …
I have a better idea for the border. Since President Trump wants a wall so bad and he hasn't gotten Mexico to pay for it, let him pay for it w…
We have heard that it takes so long to paint the Golden Gate Bridge in San Francisco, they need to start painting it again as soon as they fin…
The Iowa Chamber Alliance should be yelling in defiance, without pause, at their boss, Wilbur Ross, who is putting Iowans at a loss. William B…
Thank you Mother Nature for allowing us to open our windows, and thank you Hard Rock for making us close them. -- Michelle Zimmer, Sioux City
Pumpkins, colorful mums, cooler temps, sweatshirts, football, baseball's stretch run to the postseason ... Looks, feels and sounds like fall (…
Steve King's obsession with building a wall is as foolhardy as was Robert McNamara's electronic fence in 1966. The fence didn't work then and …
Politicians who make money on books they write, relating to their experiences in office, should be made to share the profits with the taxpayer…
Since President Trump cannot seem to get support from his own party members. He is now asking for bi-partisan support from opposite party memb…
Thank God for Dave Drew. He has common sense. Keep guns out of the courthouse where tempers flare.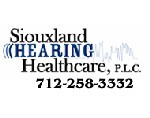 Siouxland Hearing Healthcare P.L.C.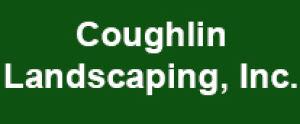 Coughlin Landscaping, Inc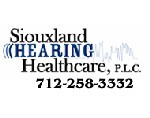 Siouxland Hearing Healthcare P.L.C.
Because apparently most Sioux City drivers don't know what stop signs are used for, they should get replaced with yield signs. At least then w…
What is wrong with the Republicans? It is obvious the majority of Americans do not want and are afraid of their health care plan. So who are t…
Guns in the courthouse. Sheriff Dave Drew quote, "You are the chairman of the board of supervisors, not the chairman of the sophomore debate t…
President Donald Trump has a plan – "Make America great again." The Dems also have a plan for America – destroy Trump, nothing else matters. Y…
James Comey's personal notes became public. We the people now demand we see his Hillary Clinton notes.
So Terry Branstad becomes a U.S. diplomat and ambassador to China. He had better be careful and not let the boss down or he could get fired.
Hopefully, the subpoena power for the Mike Flynn investigation doesn't only go back to 2016. You see, President Obama fired Flynn, too, for th…