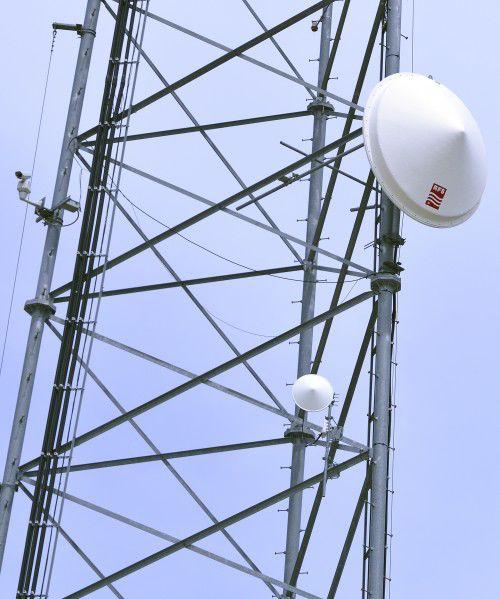 SIOUX CITY | Radio channels used by local law enforcement and first responders will become encrypted by the end of the year, a Sioux City law enforcement official said Monday. 
The change will come as local agencies upgrade radio equipment in order to join Iowa's statewide radio system by 2017. 
Sioux City Police Capt. Marti Reilly on Monday did not specify a date for the change, but he said it has come sooner than expected.
His comments came after the Sioux City Council voted to fast-track the purchase of nearly $2 million in new radio equipment to take advantage of available discounts. 
"One of the holdups that we had before was we would have to buy additional equipment," Reilly said. "Now, we can touch the (new) radios once and encrypt the whole network."
Currently, the police department encrypts two channels -- one for tactical purposes and the other for information.
Sioux City Police Chief Doug Young first told the Journal in March that local law enforcement were considering encryption to help catch criminals on the run, saying some suspects use police radio apps on their smartphones to evade them.
Young and Woodbury County Sheriff Dave Drew told media in April they would consider programming radios for the media to allow outlets to continue to report breaking news. 
Reilly said police are continuing talks with the media to ensure it has access to scanner traffic in order to report on breaking news. 
"The chief has talked with the media, that they can monitor it," he said. "It just won't be able to be monitored anymore by things like smartphones or cellphones."
The city's approval of the new radio equipment Monday was driven by a need to prevent local agencies' equipment from becoming obsolete.
You have free articles remaining.
The radio software currently used by Siouxland Tri-State Area Radio Communications, or STARCOMM, was to no longer be supported by Motorola, the equipment's manufacturer, after 2018. 
The purchase of new equipment was originally slated to be made over the next two fiscal years, but local officials requested the city move up the full purchase this year to take advantage of a lower price. Savings totaled nearly $150,000.
The equipment will cost the city just under $2 million and will be funded by traffic camera revenue. 
Now, Reilly said, the change will be complete within a couple months.  
"We hope to have the radios in our officers' hands, our firefighters and our ambulance technicians' hands, this year," he said. 
Councilman Pete Groetken, who served as a Sioux City police officer for nearly 38 years, said Monday he was glad to see the equipment upgraded. 
"It's important that the radio systems are top-notch and that they are ready to be used at a moment's notice for any emergency that may come up," Groetken said.
The system, signed into law by Iowa Gov. Terry Branstad in May, will cost the state $58 million to build out over multiple years and will initially be paid for by a surcharge on mobile phones. 
Sioux City will be among the first to join the system, Reilly said, along with Westcom, a central Iowa radio system based in West Des Moines. 
Reilly said the statewide system will be advantageous in allowing local agencies to communicate directly with any state units in the area, which will come in handy during large events. 
The push for the system came following the 9/11 terrorist attacks in New York City, where police, firefighters and emergency responders could not communicate with each other.