A look at the 10 largest U.S. jackpots that have been won and the states where the winning tickets were sold:
DES MOINES, Iowa (AP) — Lottery players will have another shot Tuesday night at the third-largest jackpot in U.S. history.
CHANCELLOR, S.D. (AP) — An Iowa man is behind bars in South Dakota after a pursuit that crossed state lines and reached speeds of more than 100 mph.
The 20-year-old man was arrested after the girl's mother rushed the baby to a hospital when she returned home to find the infant with injuries…
OMAHA, Neb. (AP) — Nebraska teachers and meatpacking workers worry it will take longer for essential workers like them to get the coronavirus …
Marine Band Master Gunnery Sgt. Susan Rider performs at a 'unique' inauguration Wednesday, but the Cedar Falls native said it will still carry…
An initial investigation showed the man had been hit by a vehicle and dragged for 300-400 feet, police said.
DES MOINES — The Iowa Democratic Party has asked a nonpartisan U.S. House ethics body to investigate Republican U.S. Rep. Ashley Hinson over w…
At least 336 people were killed in fatal wrecks in 2020 — the same number of deaths recorded in 2019, despite a dip in the spring.
As of Sunday, the state had the 36th-highest rate of infection, according to data from Johns Hopkins University. That's a vast improvement fro…
Leo Kelly was identified by investigators through video coverage by a news reporter and by interviews he did with an Iowa newspaper and an onl…
Phase 1D, launched Monday, includes people 65 years and older, though vaccinations will begin with those 80 and older. 1D also includes high-r…
DES MOINES, Iowa (AP) — The number of people hospitalized with the coronavirus in Iowa rose over a 24-hour period this weekend, but remained b…
CEDAR RAPIDS, Iowa (AP) — A Cedar Rapids man was arrested Monday by federal agents on suspicion of being among those who stormed the U.S. Capi…
Authorities say the 47-year-old man was exiting a highway when he lost control of his vehicle and rolled.
OMAHA, Neb. (AP) — The Transportation Security Administration is using new credential authentication technology at security checkpoints in Oma…
CEDAR RAPIDS, Iowa (AP) — A new trial likely won't be held until late this year for a man whose murder conviction in the gruesome 2017 stabbin…
Arriving first responders found the man with gunshot wounds; he died later at a hospital.
RAPID CITY, S.D. (AP) — Many thought one of South Dakota's top industries would take a huge hit in 2020 because of the coronavirus pandemic.
Omaha World-Herald. Jan. 15, 2021.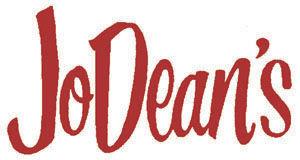 JoDean's Steak House & Lounge
Des Moines Register. January 15, 2021.
Nathan Foote, 42, is running out of time after an October diagnosis for COVID-19 hospitalized him and left his lung tissue scarred. "Eighty pe…
The Iowa Department of Public Health said 474 people were being treated for COVID-19 in hospitals Saturday, down from 505 on Friday.
SIOUX FALLS, S.D. (AP) — South Dakota health officials on Sunday confirmed 23 deaths in the last day due to complications from the coronavirus.
Most of those surveyed condemned the U.S. Capitol attacks, but none expressed regret for backing Trump's campaign in the aftermath of violence. 
Police said the 61-year-old woman was traveling from New York to California when she was arrested. 
OMAHA, Neb. (AP) — Creighton University has received a $25 million donation from an unnamed foundation to create a program at its medical scho…