DES MOINES — Drawing on her business experience from "bean walking to the boardroom," Democratic U.S. Senate candidate Theresa Greenfield is c…
Rob Sand also claimed the reporting process is in violation of Iowa law, which requires health care providers or laboratories to report infect…
BISMARCK, N.D. (AP) — A federal appeals court on Tuesday temporarily halted a judge's order that the Dakota Access Pipeline be shut down in th…
The oldest and largest Latino civil rights organization in the United States is accusing Iowa of suppressing voters through a long and confusi…
Iowa Republican Joni Ernst's U.S. Senate re-election campaign reported Tuesday raising $3.6 million during the most recent three-month federal…
Iowa Gov. Kim Reynolds on Tuesday pledged to work with schools to ensure districts are prepared to safely open schools this fall amid the new …
Two Latino advocacy groups on Tuesday sued the state of Iowa over a law that prohibits county election officials from using information readil…
MUSCATINE, Iowa (AP) — Authorities say two police officers have rescued a woman from a burning Iowa home.
CHICAGO (AP) — People traveling from Iowa and Oklahoma to Chicago will have to quarantine for two weeks upon arrival or face possible fines st…
LAS VEGAS (AP) — A U.S. casino company with 29 properties in 10 states is laying off thousands of employees, citing a slow restart to business…
OMAHA, Neb. (AP) — Most of the 250 people arrested in Omaha during last month's protests over the death of George Floyd won't be charged.
DUBUQUE, Iowa (AP) — A suspect in an Iowa killing has been arrested in Michigan.
DAVENPORT, Iowa (AP) — Investigators identified a jailed sex offender as a "person of interest" Tuesday in the disappearance of a 10-year-old …
Iowa's auditor said Tuesday that a coronavirus testing program brought to the state under a $28 million no-bid contract by Gov. Kim Reynolds o…
OMAHA, Neb. (AP) — Nebraska health statistics show more than 400 people have been diagnosed with coronavirus so far this week — including more…
SIOUX FALLS, S.D. (AP) — South Dakota health officials on Tuesday reported 48 cases of COVID-19 as the average number of daily cases has incre…
OMAHA, Neb. (AP) — Omaha Public Schools has approved another large settlement for the family of a young student who was sexually assaulted by …
GRINNELL, Iowa (AP) — Grinnell College has selected an internal candidate as the school's newest president, announcing Tuesday that Anne Harri…
SIOUX FALLS, S.D. (AP) — The Minnehaha County Commission has rejected a request by a Sioux Falls man who pleaded guilty to manslaughter to for…
LINCOLN, Neb. (AP) — Police are investigating a stabbing death in Lincoln — the second homicide in Nebraska's capital city in less than a day.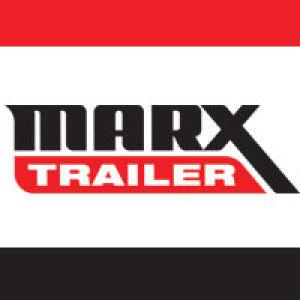 Marx Truck & Trailer Sales
JoDean's Steak House & Lounge
Police said an investigation showed the man had become agitated and was being escorted from the house by family members when he pulled and fir…
The governor in a YouTube video did not mandate the wearing of masks in public but urged Iowans to voluntarily wear face coverings, observe so…
The shooting happened just before 2 a.m. on a late June morning as a large crowd gathered outside the bar.
OMAHA, Neb. (AP) — A hunting guide and a Nebraska outfitting company pleaded guilty Monday to a felony count involving the illegal transport, …
Federal prosecutors said Monday that they have identified about 216 victims.
CEDAR FALLS, Iowa (AP) — Crews rescued a kayaker who swamped his boat on the Cedar River, authorities said.
SILVER SPRING, Md. (AP) — A federal judge agreed Monday to suspend a rule that requires women during the COVID-19 pandemic to visit a hospital…