DES MOINES, Iowa (AP) — During an afternoon lull at Des Moines Public Schools' recently opened Central Market, teacher Kevin Anderson trained …
MASON CITY, Iowa (AP) — For folks who work with the Kinney Pioneer Museum near the Mason City Municipal Airport, living history has been a lit…
MALCOLM, Neb. (AP) — Ask Aaron King how he wound up developing a small-town restaurant, and he'll give you a one-word answer: COVID-19.
GRAND ISLAND, Neb. (AP) — A shave and a haircut may not be two bits, but the tonsorial arts are alive and well at Grand Island's Xenon Academy.
DES MOINES, Iowa (AP) — Des Moines police say a woman was fatally shot, and the man suspected of shooting her died from an apparent self-infli…
DES MOINES -- Iowa Senate Republicans plan to begin work Monday on an sweeping compromise worked out with Gov. Kim Reynolds that they are call…
The Iowa Department of Corrections is seeking a vendor to review all parts of its prison system, from staffing and inmate classification to th…
Thirteen years ago, a tornado at the Little Sioux Scout Ranch in western Iowa severely injured Kevin Hanna, leaving him with a broken pelvis. …
SIOUX FALLS, S.D. (AP) — Authorities say a 29-year-old Sioux Falls man was hospitalized with non life-threatening injuries after he was shot i…
SALT LAKE CITY (AP) — The card that millions of people use to prove their identity to everyone from police officers to liquor store owners may…
OMAHA, Neb. (AP) — A 29-year-old man who allegedly fled child enticement charges in Omaha is coming back to Nebraska — from Nicaragua.
In 2020, election officials tried to make voting easier and safer amid a global pandemic. Next time, they might get fined or face criminal charges.
OMAHA, Neb. (AP) — After more than three decades in law enforcement, a Douglas County Sheriff's Department captain is moving out of the squad …
EARLVILLE, Iowa (AP) — At EIP Manufacturing, employees take pride in building things that last.
SERGEANT BLUFF, Iowa (AP) — On a windy, warm April afternoon, 14-year-old Cameron jumped high into the air and snagged a football thrown by Ru…
SIOUX FALLS, S.D. (AP) — Vaney Hariri already knew what people would say when they found out where he was from:
BEATRICE, Neb. (AP) — At Evergreen Home Cemetery in Beatrice, a few yards away from U.S. Highway 136, there are a group of graves marking the …
DEWITT, Neb. (AP) — As 1,300 tons of force pounded steel into tools here last week, every bang was a welcome sound for a southeast Nebraska to…
While effective COVID vaccines now are widely available in the United States, an official said, they're not the only story. Treatments still w…
DES MOINES --  During floor debate Friday, an Iowa legislator spoke for the first time publicly about sexual abuse she experienced as a child.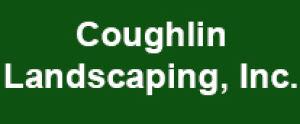 Coughlin Landscaping, Inc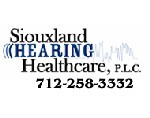 Siouxland Hearing Healthcare P.L.C.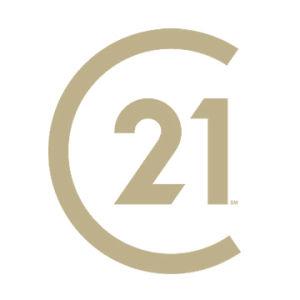 Eric Banks, Century 21 Prolink
DES MOINES --  Sports betting fever over college basketball slowed in April from the March Madness record but still totals close to $1 billion…
AUSTIN, Texas (AP) — Texas has become the latest Republican-dominated state to advance sweeping new limits on voting, despite no evidence of a…
CRETE, Neb. (AP) — A small university in Nebraska is turning to the gridiron for its new president.
The satellites should be visible again for a few minutes Friday, beginning at 9:54 p.m.
GRINNELL, Iowa (AP) — Officials with the Grinnell-Newberg Community School District say they have punished middle school students who posted a…
KEARNEY, Neb. (AP) — A Lincoln woman has died following an accident on Highway 44 near Kearney.
The bill, also known as Katie's Law, would make Nebraska the 32nd state that requires DNA samples to be taken of those arrested. It would expa…