LENOIR, N.C. (AP) — Chris Rutledge peels an N-95 mask off her tired face, revealing the silhouette it leaves behind. Her name and a tiny heart…
RAPID CITY, S.D. (AP) — South Dakota's reputation as the land of the free is grabbing national attention. United Van Lines' 2020 National Migr…
BARABOO, Wis. (AP) — Born to teenage parents who divorced when she was 10 and watching her mom struggle to overcome poverty and alcoholism, Dr…
KANSAS CITY, Mo. (AP) — Defending champion Kansas City Chiefs advance to face Tampa Bay in Super Bowl, beating Buffalo 38-24 in AFC championship.
PLEASANT HILL, Iowa (AP) — An Iowa man has been charged with attempted murder after police say he severely beat his roommate.
RAPID CITY, S.D. (AP) — Organizers of South Dakota's annual point-in-time count for the state's unsheltered homeless population have cancelled…
GRETNA, Neb. (AP) — Two people were killed and a third person was critically hurt in a crash on Interstate 80 near Gretna on Saturday after sn…
LINCOLN, Neb. (AP) — A mass vaccination event in Lincoln that helped Nebraska record one of its most productive days in its campaign to distri…
LINCOLN, Neb. (AP) — A major winter storm could blanket a large section of the Plains with up to a foot of snow at the start of this week.
DES MOINES, Iowa (AP) — The Iowa Democratic Party chose a state representative from Ames to lead the party as it works to retain its spot as t…
DES MOINES, Iowa (AP) — The sight of hundreds of people huddling and linking arms before tubing down the 15-story slope at Sleepy Hollow Sport…
CEDAR RAPIDS, Iowa (AP) — Susan Johnston, who grew up as a foster child in Des Moines, wasn't aware that she'd ever been homeless until three …
OMAHA, Neb. (AP) — A pit bull attack on her dog at Dewey Dog Park lasted only a minute, but it left Izzy Diamond shaken.
KEARNEY, Neb. (AP) — The 10,000 animals adopted from the Kearney Area Animal Shelter since it opened in 2006 mostly have been dogs and cats, o…
A look at the 10 largest U.S. jackpots that have been won and the states where the winning tickets were sold:
DES MOINES -- Ross Wilburn was elected Saturday to serve as the next state chairman of the Iowa Democratic Party, becoming the first black Iow…
MINNEAPOLIS (AP) — A 21-year-old woman who was found dead outside a sorority house at Iowa State University was the daughter of a Minnesota Su…
LINCOLN, Neb. (AP) — A lawsuit alleges that weeks of fraternity hazing led a University of Nebraska-Lincoln student to kill himself.
DETROIT (AP) — Someone in Michigan bought the winning ticket for the $1.05 billion Mega Millions jackpot, which is the third-largest lottery p…
OMAHA, Neb. (AP) — Nebraska is negotiating a new and costlier contractor with a troubled Kansas-based foster care contractor that is less than…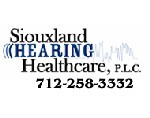 Siouxland Hearing Healthcare P.L.C.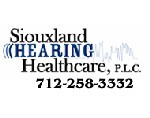 Siouxland Hearing Healthcare P.L.C.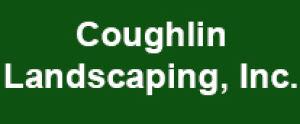 Coughlin Landscaping, Inc
OMAHA, Neb. (AP) — Authorities say a woman has been arrested in the killing of a 58-year-old man in Omaha.
SIOUX FALLS, S.D. (AP) — South Dakota health officials reported 12 more COVID-19 deaths on Saturday, bringing the state's death toll to 1,696 …
SIOUX FALLS, S.D. (AP) — The new Minnehaha County state attorney says his office will no longer be assisting the investigation into a fatal cr…
ATLANTA (AP) — Lottery: 1 winning ticket for $1 billion Mega Millions jackpot sold in Michigan.
BEATRICE, Neb. (AP) — On a chilly Tuesday morning, roughly 40 Nebraskans hauled and unloaded 30 trailers full of cows to the Beatrice 77 Lives…
NORFOLK, Neb. (AP) — A little bit of stage fright was no match for Rick Miller on New Year's Eve.
CEDAR RAPIDS, Iowa (AP) — Shannon Ramsay recalls Daniels Park in the northeast quadrant as a majestic green space with "magnificent" oak trees.