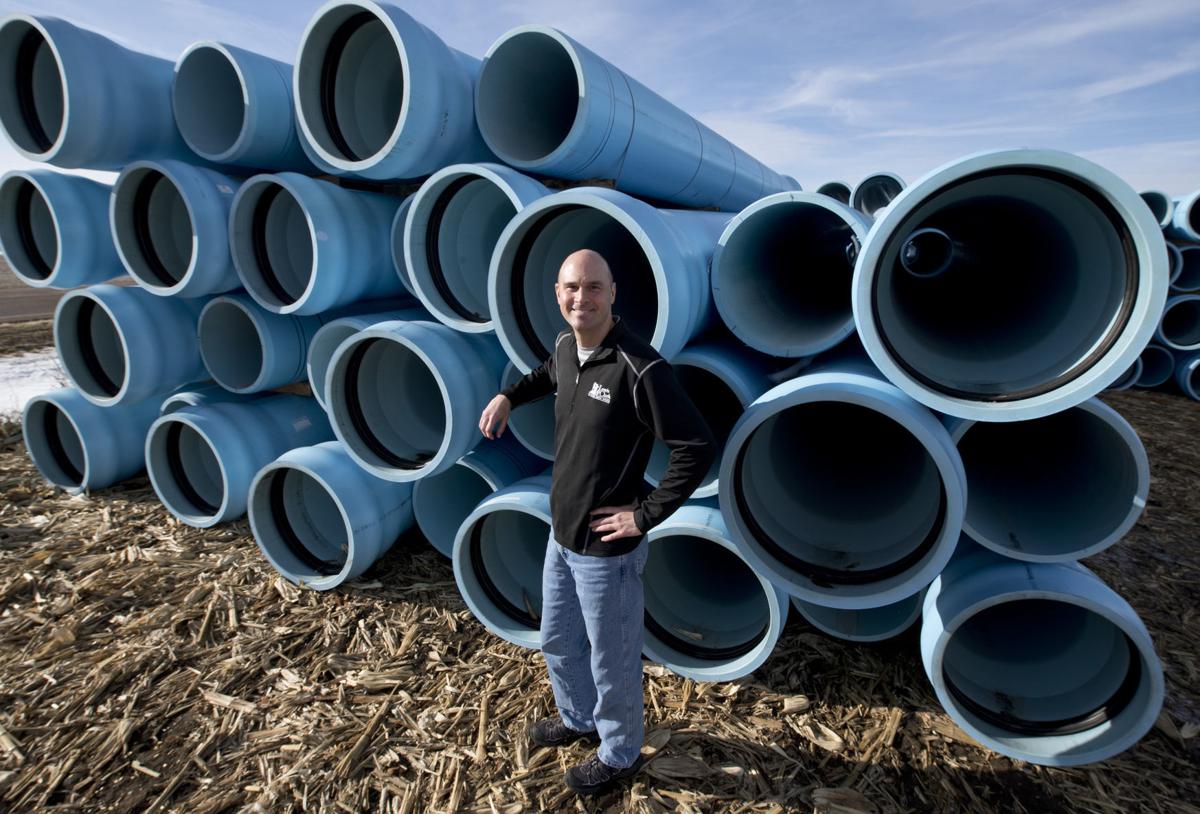 TEA, S.D. -- A regional water system providing water to communities in southeast South Dakota and northwest Iowa awarded an $8.2 million contract Thursday for construction of 10 miles of a new pipeline near Sioux Center, Iowa.
The low bid, under the $11 million initially budgeted for the project, was submitted by Carstensen Contracting of Dell Rapids, South Dakota, Troy Larson, executive director of the Lewis & Clark Regional Water System said in a news release.
Construction is expected to start this summer and extend west from Sioux Center.
Construction on an 11.2-mile pipeline section beginning at Beresford, South Dakota, and heading east is expected to begin this spring. Lewis & Clark expects to award a contract for a 12.6-mile section to complete the 34-mile line from Beresford to Sioux Center in May.
Completion of the line will move Sioux Center and Hull, Iowa, one step closer to being supplied by the water system. Lewis & Clark still must build a meter building at Sioux Center, expand the Hull meter building, build a water tower at Beresford and add pumps at the Beresford pump station.
"When contracts are awarded for those projects will depend on future funding levels, as well as the low bids for them. If all goes well, Sioux Center and Hull could be receiving Lewis & Clark water by the end of 2021," Larson said.
The system, which taps into an aquifer adjacent to the Missouri River near Vermillion, South Dakota, and began delivering water in 2012, eventually will supply Sheldon and Sibley in Iowa and other cities in South Dakota and Minnesota.
Once completed, the system will cover approximately 5,000 square miles and provide up to 45 million gallons per day to 15 cities and five rural water systems. Construction of the 337-mile pipeline is about 75 percent complete and is serving 13 of its 20 members, Larson said in December.
Copyright 2019 The Sioux City Journal. All rights reserved. This material may not be published, broadcast, rewritten or redistributed.
Be the first to know
Get local news delivered to your inbox!