Blood siblings or fellow firefighters, being on a squad is all about teamwork, Gordon Wellmann said. "You look out for him and he looks out fo…
Smithfield, in its response, cited a USDA inspection memo that found "no evidence to support the false claim of neglect."
As of Wednesday night UP didn't have an estimated time frame for when crews would have the area cleaned up and the lines reopened, a spokesper…
A former Grand Island teacher Friday was sentenced to six years and four months in federal prison for possessing child pornography authorities…
Attorney General Doug Peterson said Pivot Concierge Health LLC and Banyan Medical Systems LLC failed to make necessary disclosures required by…
Autum Acacia-Cortes knew the two men she killed, an Omaha police detective testified Monday, and the three frequently spent time together, usu…
Dennis M. Bender died last week while working in support of crews battling a large brush fire east of Fort Calhoun in Washington County. Bende…
The man, who surrendered, was in a white BMW which was up on the railroad tracks near U.S. 6. BNSF briefly stopped trains in the area.
A co-owner of the Broken Bow outfitting company who engaged in Nebraska's largest known poaching case has been sentenced to probation.
Prosecutors allege Sydney Loofe's killing showed exceptional depravity, an aggravating circumstance that would make his case eligible for a de…
"It is with deep sadness that we report the line-of-duty death of Ponca Hills firefighter paramedic Dennis M. Bender," the Ponca Hills fire ch…
The Stanton County Sheriff's Office responded to a 911 call on Friday related to a stabbing in West City Park in Stanton. According to the she…
Aubrey Trail told the presiding judge that he "does not wish to attend" the hearings that will determine whether he's sentenced to life in pri…
First responders found a person dead at Omaha Mayor Jean Stothert's house Friday. Multiple sources said the mayor is safe. 
During a scuffle after a traffic stop, a Seward County deputy was exposed to white powder in a packet carried by one of the juveniles. The pow…
Jake Gonzalez posted $25,000 of a $250,000 bond to get out of jail in the previous case. He is currently being held without bond and hadn't be…
"We are aware of additional contact with law enforcement in at least one other state, and crimes that occurred in other states as well," inclu…
A preliminary investigation indicates that three vehicles were chasing after one another, with shots being fired from at least one of the vehicles.
Prosecutors say law enforcement found more than 1,300 videos and around 75 images of child pornography, some of which contained "sadistic and …
The man was arrested in October for allegedly trying to convince two children who were playing outside to get into his car.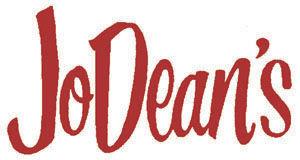 JoDean's Steak House & Lounge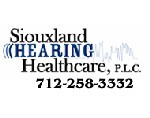 Siouxland Hearing Healthcare P.L.C.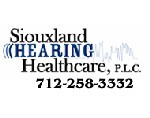 Siouxland Hearing Healthcare P.L.C.
The Nebraska State Patrol says Jade Nicole Sides was safe when she located in Iowa.
Officers found the woman while performing a welfare check. She was airlifted to a hospital for treatment.
A judge said the police reports say the toddler's mother admitted losing her temper and there was evidence the child had been "tied up."
According to court records, the man on the day of the fire was in such a severely psychotic state of mind that he was not capable of forming t…
According to arrest affidavits, agents conducted a controlled buy of suspected crystal methamphetamine from the two people using a confidentia…
The lawsuit alleges the 19-year-old woman, who was attending a racial justice protest in May, was trying to flee tear gas when she was struck …
The attorney was arrested for violating his probation after he arrived at his estranged wife's home intoxicated. He had a DUI last month and a…