A threat was called into the Buena Vista Communication Center stating that three masked and armed subjects had entered the Storm Lake High Sch…
DES MOINES -- Gov. Kim Reynolds on Thursday appointed Julie Schumacher of Schleswig to serve as a judge of the Iowa Court of Appeals.
WALTHILL, Neb. -- A speech pathologist is suing administrators at Walthill Public Schools and the Educational Service Unit that supports it, a…
DES MOINES --- A hunting dog trainer in Pottawattamie County pleaded guilty to 12 counts of animal negligence after authorities found four ani…
NORTHWOOD -- A North Iowa woman whose 154 animals were seized from a puppy mill in Manly was charged with 17 counts of animal neglect Friday i…
SIOUX CITY -- In just a few seconds without getting overly personal, Woodbury County Sheriff's Office employees can see in great detail if a p…
LE MARS --  A psychologist for the defense testified Tuesday an Alta Vista mother charged in the neglect death of her infant son suffered from…
WEST POINT, Neb. -- The trial for a man accused of killing a rural Rosalie, Nebraska, man will remain in Cuming County after a request for cha…
LE MARS -- Sterling Koehn's maternal grandmother recalled their short time together as the murder trial of Sterling's mother continued Thursday.
DES MOINES — Two women and a Vietnamese-American man were nominated Wednesday to fill a vacancy on the Iowa Supreme Court.
SIOUX CITY -- A Sioux City man has been arrested on felony charges after police said he sought to sell methamphetamine and was carrying a firearm.
STORM LAKE, Iowa -- A multi-block section of Storm Lake was evacuated and closed off Tuesday morning while police searched a suspicious backpa…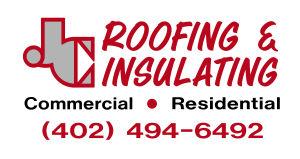 J.C. Roofing & Insulating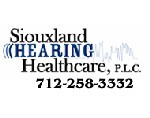 Siouxland Hearing Healthcare P.L.C.