"I am very confident that we can get this across the finish line," Speaker Mike Hilgers of Lincoln said Wednesday after several days of impass…
Speaker of the Legislature Mike Hilgers of Lincoln raised the possibility Tuesday that the special legislative session on redistricting could …
"As an Omahan, I would love to have two members in Congress," Republican Gov. Pete Ricketts said.
The result sent the Legislature's Redistricting Committee back to work on new legislative and congressional redistricting plans; the committee…
DES MOINES — The lawyer representing Iowa Gov. Kim Reynolds in a federal lawsuit over mandatory mask use in schools has asked the judge to all…
Asked whether leadership would implement the recommendations, Gov. Pete Ricketts' spokesperson, Taylor Gage, said only that the Governor's Off…
An analysis found that none of lawmakers' redistricting plans would have changed the outcome of Nebraska's elections in 2020. But they would h…
Iowans have started weighing in on a plan to redraw the lines of the state's congressional and legislative election boundaries and, for the mo…
DES MOINES — Iowa Gov. Kim Reynolds joined 25 other Republican governors Monday in requesting a meeting with Democratic President Joe Biden to…
Cannabis isn't legalized in Nebraska, but if and when it is, the Nebraska Cannabis Association said it wants to lobby for "a robust, well-regu…
U.S. Sen. Chuck Grassley believes he's earned his bona fides on criminal justice reform.
A seven-page letter from the coalition of Republican attorneys general calls the president's mandate "illegal" and says it is likely to increa…
An opinion issued Thursday said the bill is "not sufficiently related to, germane to and naturally connected with" the job of redrawing distri…
Lawmakers on the Nebraska Legislature's Redistricting Committee voted along party lines to advance a congressional district map that splits Do…
Gov. Pete Ricketts signed an executive order Thursday that will require the POW/MIA flag to be flown at all state buildings that fly the Ameri…
Take a look at the key differences in redistricting proposals for metro Omaha congressional districts.
"Decreases in staff have always led to violence, they've always led to death," said Jeff Seeley, a lieutenant at the prison in Tecumseh. "We h…
A Democratic senator warns Republican colleagues that a strategy to apply the allowable 10% deviation in population of new legislative distric…
Pleas to protect Nebraska's rural legislative districts dominated Tuesday at the first of three public hearings on proposals for redrawing pol…
The Legislature's Redistricting Committee introduced competing Republican and Democratic versions of the redistricting plans but will have to …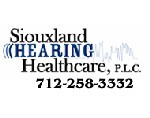 Siouxland Hearing Healthcare P.L.C.
A report released by the Office of the Inspector General lays out the staffing situation in Nebraska's Department of Correctional Services: it…
DES MOINES — A federal judge on Monday ordered the state of Iowa to immediately halt enforcement of a law passed in May that prevents school b…
"I'm agreeable to make some changes, but I disagree on moving the 24th District to Sarpy County" as proposed, said Sen. Mark Kolterman of Seward.
Blood immediately emerged as the likely Democratic nominee in the 2022 gubernatorial race. She is serving her second and final four-year term …
LINCOLN, Neb. — Nebraska lawmakers launched a special session on Monday to redraw the state's political boundaries, with one proposal that wou…
OMAHA — A Nebraska state senator and former Bellevue City Council member became the first Democrat to announce a bid for governor Monday.
"When the dust settles on the 2022 election cycle, I hope to be working in this building," Nebraska Lt. Gov. Mike Foley said, referring to the…