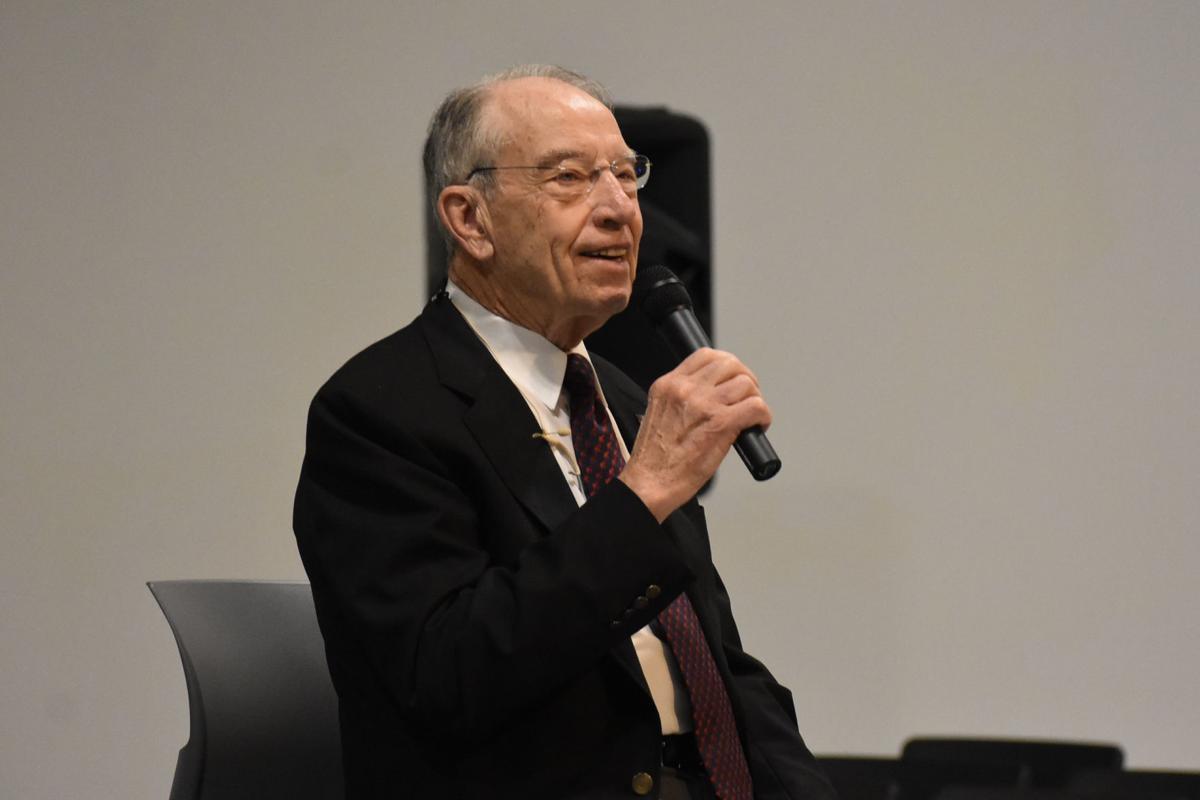 CEDAR FALLS -- Sen. Chuck Grassley talked about a former staff member's appearance in Robert Mueller's report on Russian interference with the 2016 presidential election Tuesday. 
Grassley discussed Barbara Ledeen, a former Grassley staff member, who searched for former presidential candidate Hillary Clinton's emails at Donald Trump's presidential campaign's request. 
"We found out about it late in 2016, and as far as I know she was working on her own time," Grassley said. "(Leeden) was a part-time employee working with our staff of people that do nominations." 
The Mueller report has been received differently by Republicans and Democrats. 
"Remember it started with collusion and when it ended with no collusion, what more is there to say?" Grassley said. "(President Trump) could've been indicted by Mueller and he wasn't indicted by Mueller which tells me Mueller didn't have a case so that ought to be the end of it." 
Indicting the president would be a political decision at this point and not a political one, he said. 
You have free articles remaining.
The discussion on the report was held after Grassley had a question and answer session at Mudd Advertising in Cedar Falls on Tuesday morning and went over immigration, tariffs and the changing and volatile political discourse. 
Grassley predicted the tariffs with China will stop at the end of May or beginning of June. The tariffs on Mexico and Canada may take longer because of NAFTA negotiations. 
"For three months I've been saying indirectly and directly (to the president) that these tariffs have to come off," Grassley said. 
Grassley said Republicans sound like they are against immigration altogether, but America is an open country, he said. "We want immigrants and we want to them to come legally." 
He advocated maintaining sovereignty by controlling the United States' borders, Grassley said. "Control the border and then we can get everything else done." 
He also noted media outlets overplay political disagreements so political discourse looks worse than it actually is. 
"I don't know a single senator I dislike," Grassley said. 
 After the event he held a town hall in Independence as part of his 99-counties tour.