DES MOINES — A federal judge on Monday ordered the state of Iowa to immediately halt enforcement of a law passed in May that prevents school boards from ordering masks to be worn to help prevent the spread of COVID-19.
Judge Robert Pratt said in an order signed Monday that the law substantially increases the risk of several children with health conditions of contracting COVID-19.
Several parents and The Arc of Iowa, a group that defends the civil rights of people with intellectual and developmental disabilities sued the state.
Pratt said he has looked at data on the effectiveness of masks to reduce spread of the virus and agrees with recommendations from the Centers for Disease Control and Prevention and the American Academy of Pediatrics on mask wearing in schools.
"Because Plaintiffs have shown that Iowa Code section 280.31's ban on mask mandates in schools substantially increases their risk of contracting the virus that causes COVID-19 and that due to their various medical conditions they are at an increased risk of severe illness or death, Plaintiffs have demonstrated that an irreparable harm exists," he wrote.
At their meeting Monday night, the Sioux City Community School Board announced it will discuss a mask mandate for the district at an emergency meeting Wednesday. 
"If we saw an obvious threat involving the safety of our students and staff, we would be remiss if we didn't correct that threat," said school board member Monique Scarlett, who requested the district implement a mandate. "The COVID-19 virus with all of its variants is a safety hazard the world hasn't seen since 1918."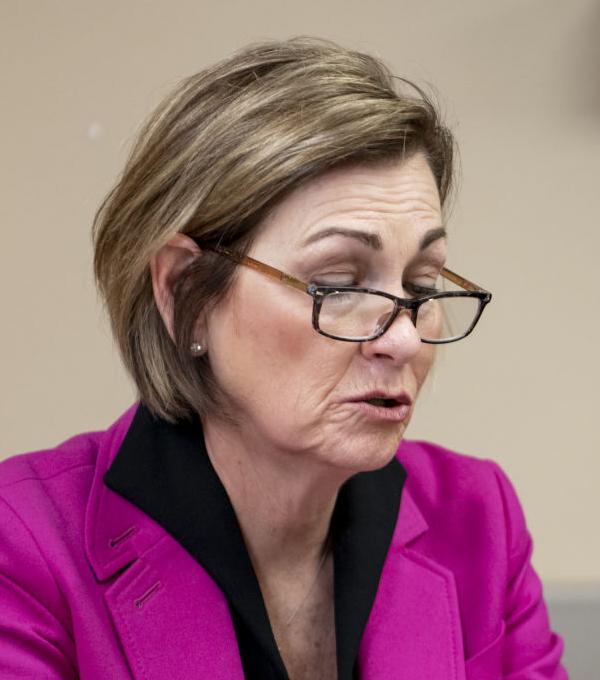 Pratt's order said Gov. Kim Reynolds and Iowa Department of Education Director Ann Lebo cannot enforce the new law banning local school districts from using their discretion to mandate masks for students, staff, teachers and visitors.
He issued a temporary restraining order to be in effect immediately. It remains in effect until the court issues an order for a preliminary injunction.
Reynolds released a statement Monday afternoon.
"Today, a federal judge unilaterally overturned a state law, ignored the decision by our elected legislature and took away parents' ability to decide what's best for their child," Reynolds said. "We will appeal and exercise every legal option we have to uphold state law and defend the rights and liberties afforded to any American citizen protected by our constitution."
Mike Beranek, president of the Iowa State Education Association, described the order as "welcome relief" in a statement issued Monday. 
"The ISEA maintains the people in the best position to decide what is right for a school district are the people in that school district. The order returns this decision making to the local level by temporarily lifting the mandate which prohibited action," the statement read. "We support local school districts' ability to make decisions about the health and safety of their school community based on local metrics, needs, and requirements, especially when those decisions protect our most vulnerable students."