If there's an upside to President Donald Trump's trade policies that have made it harder for Iowans to sell farm commodities and other goods to China, it's improving the chances for Democrats to defeat Republican Sen. Joni Ernst in 2020, party leaders say.
It's only a matter of time before the president's trade policies and Chinese retaliatory tariffs begin to have a political impact on Trump and other Republicans, former Iowa Lt. Gov. Patty Judge predicted Thursday.
"It's no secret Iowa supported Trump in the last presidential election, and people are not rushed to move away from him yet," Judge said. "But they have growing concern. Those situations that hit your pocketbook are things you can't ignore."
At least a couple of candidates have stepped forward to challenge Ernst, who is seeking a second term.
Eddie Mauro of Des Moines, a former teacher who now leads an insurance business, has filed with the Federal Election Commission. Des Moines attorney Kimberly Clark has announced she's seeking the Democratic nomination.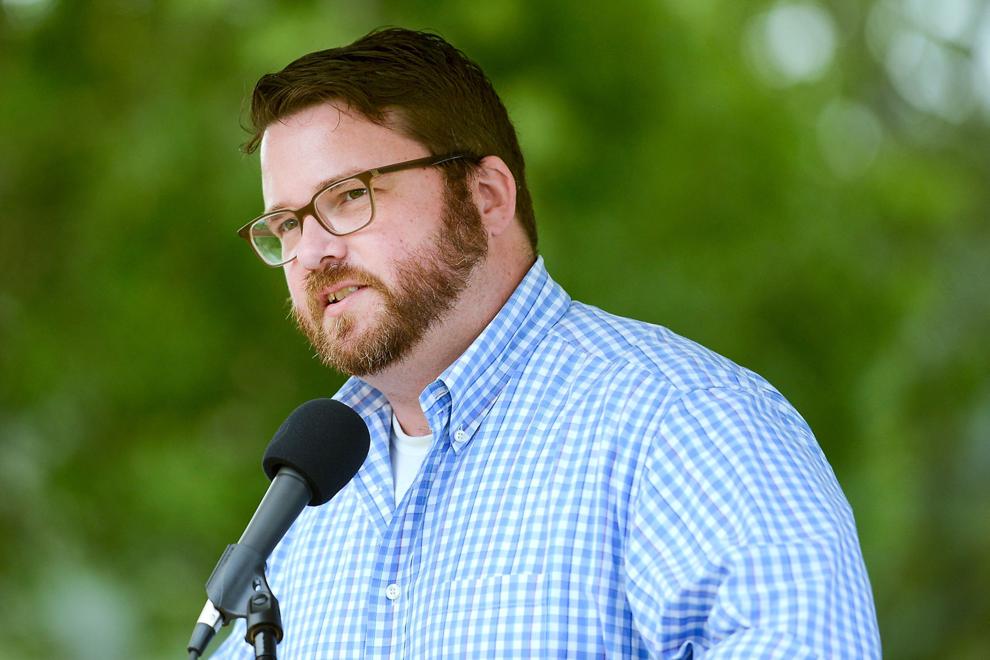 "There are other people looking at it and in the coming weeks we will see the primary start to take shape," Iowa Democratic Party Chairman Troy Price said.
Among the "other people" frequently mentioned are state Auditor Rob Sand of Des Moines; J.D. Scholten, who unsuccessfully challenged GOP Rep. Steve King in northwest Iowa; and Theresa Greenfield, who was prevented from running in Iowa's 3rd District in 2018 when it was discovered a staff worker had forged signatures on her ballot petition.
Although former Iowa Gov. Tom Vilsack and 3rd District Rep. Cindy Axne have taken a pass on the Senate race, Price remains confident.
In the 2018 midterm election, he said, Iowa Democrats beat Republicans on the federal ballot by nearly 4 percentage points.
"People are hungry for change. People are looking for change," Price said. "That's only going to continue to grow as we head into the 2020 election cycle."
He predicted Democrats will have a "spirited primary" in June 2020.
"When we get through that, we will have a great nominee who will be the next senator from Iowa," Price said.