A Republican senator from Sioux City has proposed a bill requiring the Board of Regents to survey all university employees to determine each person's political affiliation.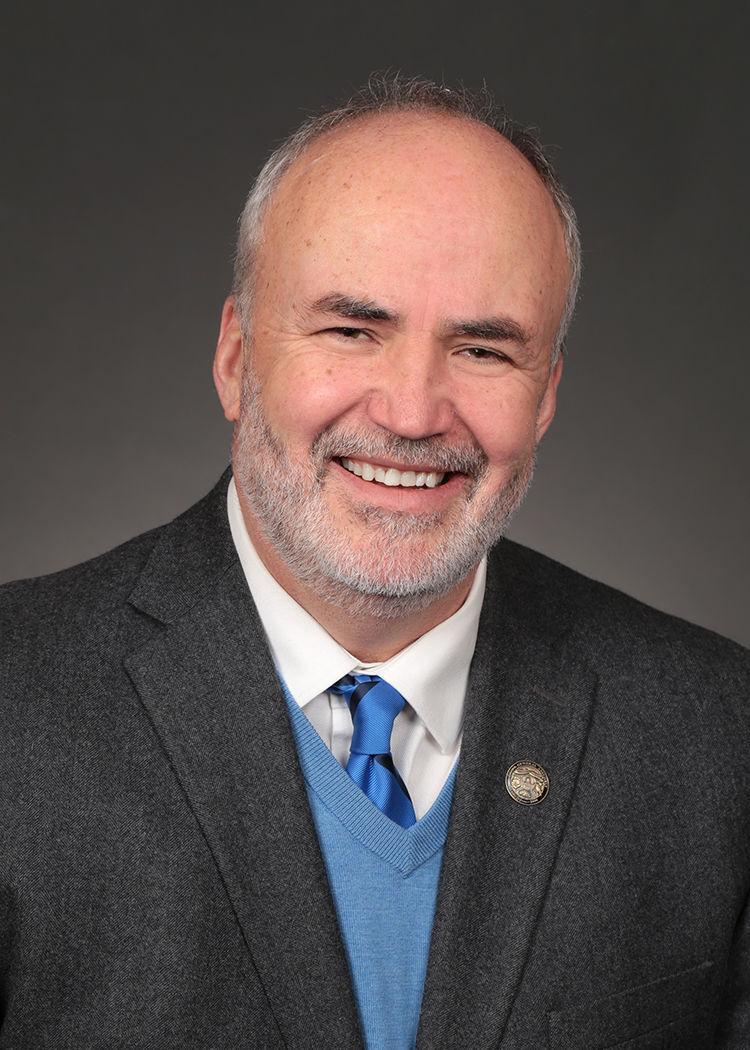 Senate File 292 — which Sen. Jim Carlin, R-Sioux City, introduced this week— would require regents to survey University of Iowa, Iowa State University and University of Northern Iowa employees about their political affiliation and report back to the General Assembly by Dec. 30, 2021.
The political party survey results, per the bill, would be separated out by job classification but would not disclose names of individual employees.
State law bars employers from appointing, promoting, demoting or discharging someone from a position "because of the person's political or religious opinions or affiliations or race or national origin or sex or age."
The proposed bill gives no explanation of the lawmaker's aim in collecting the political affiliation data — although all three campuses of late have taken heat from Republican lawmakers for suppressing conservative speech on their respective campuses.
As the universities seek improved state funding and restoration of funding cuts made over the summer, administrators from all three campuses apologized to lawmakers last week for "egregious" free speech violations — and some lawmakers demanded more accountability.
In the House, the education committee Wednesday afternoon voted 12-9 to advance Senate File 41, the measure that would make Iowa the first state in the nation to eliminate tenure — an academic appointment meant to encourage independent inquiry, research and instruction.
Lawmakers pushing to eliminate the option say the campuses should have more freedom to fire "bad" professors.
Rep. Skyler Wheeler, R-Orange City, on Wednesday told his fellow education committee members that tenure no longer serves its purpose of promoting free and diverse thought.
"As we have seen clearly in our regent universities, there is no longer diversity of thought," he said.
Although Wheeler didn't cite a specific source, he referenced a study of the "top 40 colleges" from a few years ago that found, on average, 12 college professors identifying as Democrats per every one Republican.
"This number is staggeringly higher when you look at the history departments, which found 30 Democrats for every one Republican," Wheeler said. "That doesn't look like diversity of thought to me."
Presidents for all three of Iowa's public universities have said barring tenure will lead to an exodus of elite professors and make it impossible to compete for top scholars.
Rep. Mary Mascher, D-Iowa City, said she plans to fight the bill.
I don't believe this is creating a good impression of our state and our educational system," she said. "It will suffer greatly if we were to abandon or eliminate tenure."
In making his final argument against tenure, Wheeler said too much job security is dangerous.
"Why are we giving professors a lifetime appointment on the taxpayer dime?" Wheeler asked. "This simply removes a mechanism that protects bad professors."