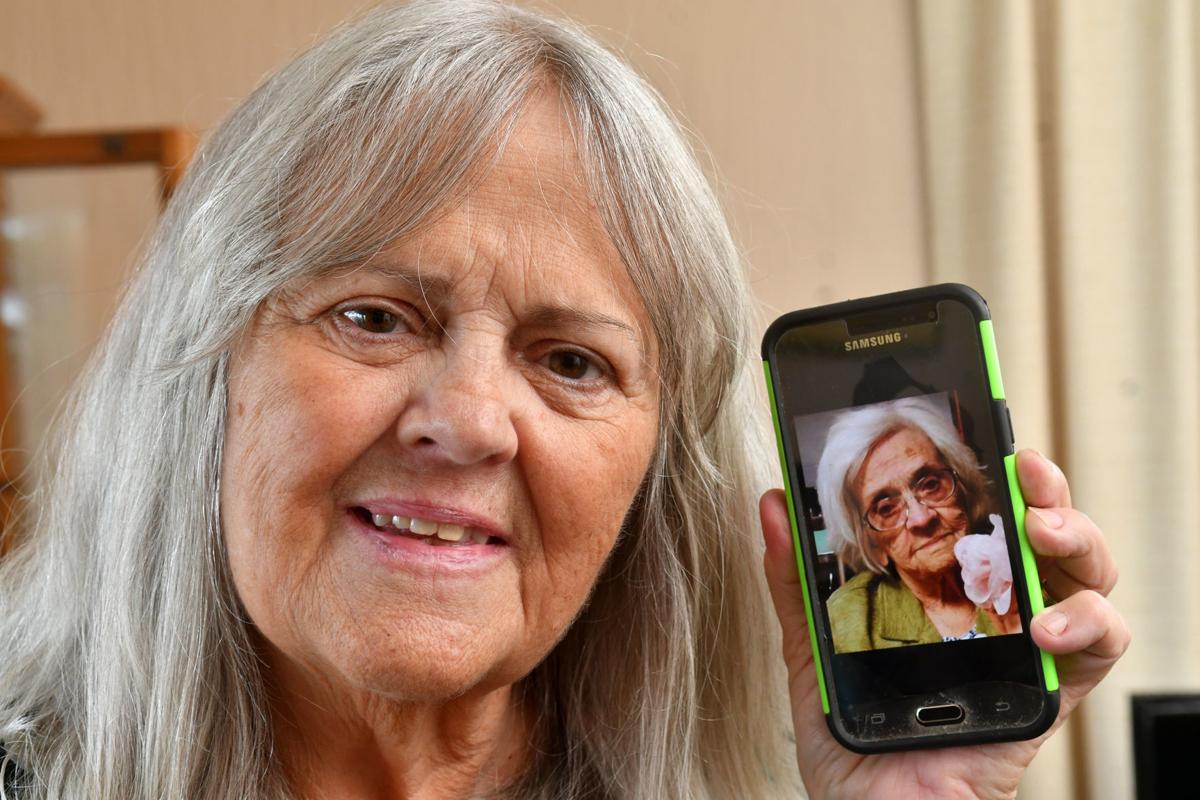 Eleanor Moody Pettit was so close to making it to her 100th birthday. But then COVID-19 got her about a month and a half short of the accomplishment.
Still she was smiling — much like her entire life — pretty much until the end.
Eleanor Moody Pettit, a former longtime school teacher in Cordova, Illinois, who graduated from Iowa State University and got a teaching certificate at Western Illinois University, seemed to have a life as rich and full as her nearly 100 years would indicate.
"I sat with her that last day after she got sick," recalled her daughter, Sally Munson. "She was struggling to breathe. She was still smiling even then."
It was not really surprising to Munson.
Here is a database of known deaths related to COVID-19. You may search the data by name or age range, and also view obituaries for the deceased. This information will update periodically.
Loading...
"My mother's glass was always half full," said Munson. " I don't remember my mother ever thinking about what coulda been, what shoulda been, what ought to have been. My mother was always about optimism. My mom was always about searching and trying to find the best in people and in the world."
Not that the mother of seven had a perfect life. After her older brother, Robert, her best friend, died during World War II when his plane was shot down over Japan, she had a decision to make.
A mother of five kids at the time, her husband wanted to move to California and start fresh. But Pettit felt a need to stay with her parents as her mother struggled with her brother's death. So she stayed. It ended her first marriage.
But it did not stop Pettit, who was raised during the Depression.
"She had a lot of stress," Munson said. "Her brother was killed, then she was divorced and left alone with five little kids. My mom had a lot of struggle. She always looked to the bright side of it. She always could find something good in everything."
In 1951, she married George Pettit and added two more kids. George died in 1992.
A school teacher at four grade schools over a 30-year career, she stayed active in retirement by being a sub for another 10 years and reading to children at the library. Many students remembered her when they ran into her at the store.
"I couldn't take her to Walmart," Munson said. "She had hundreds of students and we would go to Walmart and people would come up behind us. And they would wonder if she would remember them. She would say, 'I had you in the third grade, how can I remember you?' But she would always say, 'we had a good time, didn't we?'
They would always say, 'Yes we did, yes we did.'"
In her early years, Eleanor wanted to be a geologist or a lawyer. She skipped third grade by learning division during recess. She later was salutatorian at Cordova High School, graduating in 1937 at the age of 16.
Then it was off to Iowa State with two dresses and one pair of shoes. When her dad dropped her off to live with a bunch of older women near campus, he gave her a box of canned fruit "so she didn't get scurvy," Munson said.
Christmas was Eleanor's time.
"Oh my goodness, my mother decorated," Munson marveled. "She took down the curtains. She had different pictures for the walls. She wrapped the poles around the front of her house so they looked like candy canes. My mother loved to decorate for Christmas.
"She would start the day after Thanksgiving because everybody would be at her house Thanksgiving. We always had 40 people for everything. The day after Thanksgiving everyone would go to the attic and bring the boxes down to the second floor where the bedrooms were and then she would take everything out. She would take things off of the walls. She would take things out of the cabinets. She would start decorating her house."
And that was just part of the December celebration.
"She baked cookies, fudge, bread," Munson said. "Our mother loved to bake. We had a big freezer in the one little room. And you would open the lid and the whole thing would be filled. We would sneak in there and eat frozen cookies."
The old farm house seemed right out of an old Christmas card that time of year as her mom hosted parties and people.
"People would come and have coffee and eat things and she could just laugh and tell stories," Munson said. "She was quite the lady."
And Eleanor would travel from the family farm she lived most of her life, heading out with friends, eventually even visiting military family in Turkey.
She and her traveling buddies, June Orr and Janice Wainwright, also traveled the U.S. and could tell stories for hours about all the fun they had together.
Still, her daughter feels it was her outlook that carried Eleanor to nearly 100.
"She took good care of herself. She was a farm girl, too." Munson said. "Mother's attitude is what saved her., what got her the long life that she had. She was always looking at things with a smile in her heart and a smile on her head."
Iowa Mourns is a series of remembrances about Iowans who lost their lives to COVID-19 during the coronavirus pandemic in 2020. If you've lost a loved one to COVID-19 in Iowa, let us know by filling out this form or emailing Des Moines Register columnist Courtney Crowder at ccrowder@dmreg.com.
Be the first to know
Get local news delivered to your inbox!