WEBSTER CITY, Iowa (AP) — A Kansas man has been convicted of second-degree murder in the 2018 death of his girlfriend in Iowa.
The governor said a website will launch Friday, but the site will not be capable of providing an avenue for Iowans to schedule a vaccine appoi…
JOHNSTON, Iowa (AP) — Gov. Kim Reynolds said Thursday that she's optimistic vaccinations of Iowans will accelerate due to the impending author…
An Iowa Department of Agriculture veterinarian determined the cattle died for lack of food, water and shelter.
Police files say the landlord and three men, all armed with baseball bats and a 2-by-2 board, went to the apartment with the intent of breakin…
FBI agents said in court records that the man sent nude images of a pre-pubescent girl and video of a girl having sexual contact with an animal.
DES MOINES, Iowa (AP) — Iowa House Republicans cast the final vote needed Wednesday to send a bill to the governor that sharply limits early v…
The man allegedly touched himself inappropriately in front of the victim at a gas station, and then told the victim he liked her hair. 
Emergency responders found the body of 21-year-old Olivia Chutich outside a sorority house in late January.
The bill trims early voting to 20 days, closes statewide polls an hour earlier, condenses absentee ballot rules and puts in place tougher crim…
ATLANTA (AP) — With her children struggling in many classes last spring, Kelli Rivera became so frustrated with how her suburban Atlanta distr…
The man was shot after he was spotted running from a motel following a stabbing that left a woman dead, police said.
DES MOINES, Iowa (AP) — Republicans in the Iowa Senate approved a bill Tuesday sharply limiting early voting, with some arguing that changes w…
OTTUMWA, Iowa (AP) — An Iowa man who filled in wetlands along the Des Moines River in order to build a recreational vehicle campground has rea…
The bill would require workers to wait a week after being laid off before being eligible for unemployment benefits, reduce the amount paid to …
WASHINGTON (AP) — The Senate on Tuesday voted overwhelmingly to confirm Tom Vilsack as agriculture secretary, his second run at the Cabinet post.
OMAHA, Neb. (AP) — An Iowa man was sentenced on Tuesday for his role in the death of a Nebraska man who was stabbed 20 times.
Videos the two posted on social media and surveillance footage from the Capitol confirmed they were part of the mob that illegally entered the…
OMAHA, Neb. (AP) — The risk of flooding generally remains low across most of Nebraska and Iowa because the snow across both states is expected…
DES MOINES, Iowa (AP) — As the Biden administration sets up shop, many policies initiated by its hard-right predecessor are being targeted for…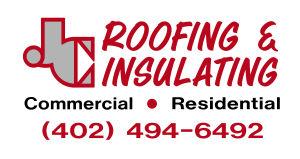 J.C. Roofing & Insulating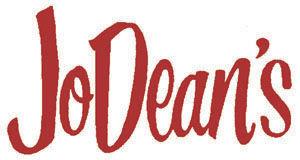 JoDean's Steak House & Lounge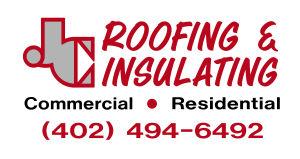 J.C. Roofing & Insulating
OMAHA, Neb. (AP) — The seizure of illegal drugs in Nebraska surged last year, according to federal drug agents for the state, and officials wa…
OTTUMWA, Iowa (AP) — Authorities have identified a man was shot to death last week after breaking into a rural home near Ottumwa.
DES MOINES, Iowa (AP) — A man charged with first-degree murder, attempted murder and other counts in a 2019 Des Moines shooting that killed on…
"You may not be interested in war, but war is most certainly interested in you," one writer warned. State Sen. Ken Rozenboom wrote the outcome…
DES MOINES, Iowa (AP) — A group of 24 scientists, economists, researchers and other winners of the World Food Prize sent a letter Tuesday to P…
ARMSTRONG, Iowa (AP) — An Iowa mayor who is among a slew of town officials charged with a string of felonies and misdemeanors in a city embezz…
DES MOINES — Legislation intended to "back the blue" in Iowa by attempting to prevent local entities from "defunding" police drew protests of …