Facing thousands of clergy sex-abuse cases, U.S. Catholic leaders addressed their greatest crisis in the modern era with a promised reform: Ma…
Facing thousands of cases of clergy sex abuse, U.S. Catholic leaders addressed their greatest crisis in the modern era with a promised reform:…
LINCOLN, Neb. (AP) — A hepatitis A outbreak in Nebraska, Indiana and Wisconsin has been traced to blackberries sold in Fresh Thyme grocery sto…
GRIMES, Iowa (AP) — Amazon has confirmed its plans to open a delivery station in the Des Moines suburb of Grimes.
LAS VEGAS (AP) — A defense lawyer says a 61-year-old Las Vegas man will appeal his conviction and five-year federal prison sentence for illega…
ATLANTA (AP) — A bishop in a historically black denomination is urging hundreds of churches to lock their doors during services after police s…
LINCOLN, Neb. (AP) — The Nebraska corrections department has asked more than 600 inmates to say if they would prefer to serve their sentences …
IOWA CITY, Iowa (AP) — The former office manager of the Iowa City Area Development Group is facing federal charges for a 13-year theft scheme …
MASON CITY, Iowa (AP) — A man has been imprisoned for the crash death of his passenger after his motorcycle ran into the back of a car in Mason City.
DES MOINES, Iowa (AP) — A trial has been delayed until February for a Johnston day care operator charged after a child in her care died.
DES MOINES, Iowa (AP) — The family of Iowa Supreme Court Justice Mark Cady is holding a public memorial service to celebrate his life at Drake…
IOWA CITY, Iowa (AP) — A psychologist in charge of treating Iowa's most dangerous sex offenders violated policies by developing an improperly …
DES MOINES, Iowa (AP) — Iowa's unemployment rate rose slightly in October to 2.6% but remains among the lowest in the nation.
IOWA CITY, Iowa (AP) — The longtime vice chairman of an insurance pool for Iowa municipalities will not seek re-election, following scrutiny o…
BURLINGTON, Iowa (AP) — Burlington is set to become a stop for a major river cruise line in the next few years.
IOWA CITY, Iowa (AP) — Johnson County's top prosecutor has cleared an Iowa City officer who shot a woman who's accused of shooting him with a BB gun.
The sheriff's office on Monday said the man's backpack contained personal belongings and a note "which suggests that (he) wanted to end his li…
CEDAR RAPIDS, Iowa — As repairs are being made on the State Historical Building, a task force ordered by legislators has opened discussions on…
Challenges to Iowa's judicial nominating process have taken on new urgency because of the death of Supreme Court Chief Justice Mark Cady.
After two years of work, the Iowa Board of Education unanimously voted down — but didn't entirely scrap — proposed revisions to seclusion and …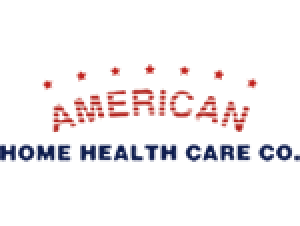 American Home Health Care

MIDDLETOWN, Iowa (AP) — A Des Moines County sheriff's office deputy has been injured when his car collided with a truck hauling a trailer.
KANSAS CITY, Mo. (AP) — Hundreds of containers — many carrying hazardous materials — have floated into Missouri since flooding in the upper Mi…
HAMILTON, Iowa (AP) — Crews have found the body of a woman while fighting a mobile home fire in the tiny southern Iowa city of Hamilton.
An attorney for the doctor involved said the man signed two informed consents, and completed four consultations before undergoing the procedur…
WATERLOO, Iowa (AP) — A Waterloo woman has been found guilty of scamming a couple out of thousands of dollars by saying she had a kidney trans…
Des Moines Register. Nov. 14, 2019
DES MOINES, Iowa (AP) — Authorities have released the name of a man arrested after a nearly four-hour standoff at an apartment complex in east…