DES MOINES, Iowa (AP) — A northwest Iowa county that is home to a meatpacking plant has seen nearly 500 coronavirus cases in the past week, bu…
The information-gathering process is one reason the state does not voluntarily identify new outbreaks at businesses like food processing plant…
GRIMES, Iowa (AP) — A more than month-long investigation has shown that a woman found dead inside her house near Grimes died of natural causes…
WAUKEE, Iowa (AP) — At least four tornadoes raked parts of Iowa on Tuesday, the National Weather Service confirmed, to give the state a second…
Also Tuesday, health officials also said 69 cases had been reported at Perdue Farms' pork-processing plant in Sioux Center and 20 positive cas…
SIOUX CITY, Iowa (AP) — A 45-year-old Carroll man is scheduled to go on trial for murder in the death of a Sioux City man whose home he was re…
TERRE HAUTE, Ind. (AP) — An inmate at the federal prison complex in Terre Haute who had COVID-19 has died, and three others there also have te…
IOWA CITY, Iowa (AP) — The daughter of an Iowa nursing home resident who died suddenly in a coronavirus outbreak said Tuesday she believes the…
IOWA CITY, Iowa (AP) — Gov. Kim Reynolds moved Tuesday to lift a moratorium on evictions and foreclosures and allow gatherings of more than 10…
SIOUX CITY, Iowa (AP) — Federal officials say BNSF railroad has agreed to clean up 2 million pounds of broken glass from televisions and compu…
JOHNSTON, Iowa (AP) — State officials are investigating a boat explosion in central Iowa that injured three people over the Memorial Day weekend.
JEFFERSON CITY, Mo. (AP) — Drowned out by the coronavirus and national politics, Republican and Democratic operatives are quietly preparing fo…
CEDAR RAPIDS, Iowa (AP) — Police in Cedar Rapids have opened a homicide investigation after determining that a man found dead in a home there …
JOHNSTON, Iowa (AP) — A tornado briefly touched down Monday evening in the Des Moines suburb of Johnston, uprooting trees and damaging traffic…
Companies struggling to hire before the pandemic are spending millions on fresh incentives. Their hiring capability hinges on unemployment, in…
IOWA CITY, Iowa (AP) — An employee at the Tyson Foods plant in Waterloo, Iowa, died Monday after battling the coronavirus during a six-week ho…
The driver of the truck, who was pronounced dead at the scene, lost control when he hit a curve in a country road during the chase. The truck …
DES MOINES, Iowa (AP) — Iowa saw a surge of COVID-19 deaths and coronavirus cases over a 36-hour period, with 10 additional deaths and 436 new…
OMAHA, Neb. (AP) — As food banks have struggled to meet soaring demand from people suddenly out of work because of the coronavirus pandemic, i…
The woman initially told officers the cat had bitten her while she was showering and that she stabbed it in self defense, police said. But the…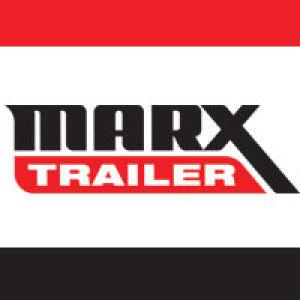 Marx Truck & Trailer Sales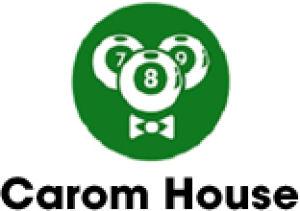 Quad-City Times. May 20, 2020.
DES MOINES, Iowa (AP) — A teen who was shot in the neck at a home over the weekend has died from his injuries, police said.
Officials say a group of four hikers found the 32-year-old man on the Cedar Cliff Trail with several cuts to his head. He was able to speak to…
DES MOINES, Iowa (AP) — Iowa health officials are reporting 263 more coronavirus cases and five additional deaths related to the virus outbrea…
IOWA CITY, Iowa (AP) — The 35-year-old Iowa father was in critical condition and unconscious last month when doctors warned he was likely with…
DES MOINES, Iowa (AP) — A 16-year-old boy is facing several charges after another teen was shot in the neck and died.
The Democratic candidates are highlighting their "clean" campaigns, which they say contrasts them with incumbent Sen. Joni Ernst, a Republican…