CHICAGO (AP) — A winter storm that brought snow and sleet to the Midwest and Plains created travel headaches Saturday after airlines canceled …
MUSCATINE, Iowa (AP) — A Muscatine County jury has convicted a Muscatine man of first-degree murder for the 2018 stabbing death of his grandmo…
DES MOINES, Iowa (AP) — Officials in Iowa are urging people to use caution and stay indoors if possible as blizzard conditions continued to wr…
BUFFALO, Iowa (AP) — Ron Brougham, 59, didn't know where to start.
The Mohawk Bakery in Mason City High School has seen a few changes this year.
The winter weather advisory extended all the way into western Oklahoma and northern Arkansas, where freezing rain was expected Friday.
SIOUX FALLS, S.D. (AP) — A winter storm was pounding parts of the Upper Midwest with heavy snow and making travel treacherous Friday.
DAVENPORT, Iowa (AP) — A Muscatine woman has been sentenced to 18 months in federal prison for wire and mail fraud.
COLUMBIA, S.C. (AP) — The Democratic National Committee on Friday announced its criteria for the first debate to be held after voting begins i…
About 100 piglets were found dead at the crash site. Crews had to euthanize another 17 that were injured.
DES MOINES, Iowa (AP) — A winter storm that dropped several inches of snow and sleet and brought high winds across Iowa lead to the cancellati…
The 64-year-old man told an officer after being arrested on a Greyhound bus in Utah that he was on his way to California following his release…
WATERLOO, Iowa (AP) — Organizers of an emergency warming shelter in Waterloo said Friday they will have to close because the space doesn't mee…
The man's name was the only one listed for the position.
DES MOINES, Iowa (AP) — Sen. Joni Ernst of Iowa is dismissing as moot a report from the U.S. Government Accountability Office that President D…
SIOUX CITY, Iowa (AP) — A Sioux City man acknowledged Thursday that he ran a stop sign and caused a fatal crash last summer.
DES MOINES, Iowa (AP) — Authorities in Iowa had to round up more than 1,700 young pigs who were in a semi-trailer that overturned Thursday on …
CEDAR RAPIDS, Iowa (AP) — A Webster City doctor was sentenced Thursday to two months in prison for making false statements in Medicare claims.
DES MOINES, Iowa (AP) — Iowa Republican legislative leaders Thursday introduced a resolution that would declare there is no right to an aborti…
DES MOINES, Iowa (AP) — More than 2,000 Iowa National Guard members can expect to be deployed over the next year — the largest number since 20…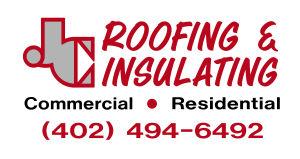 J.C. Roofing & Insulating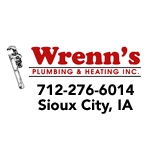 Wrenn's Plumbing & Heating Inc.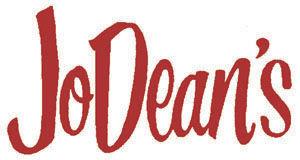 JoDean's Steak House & Lounge
DES MOINES, Iowa (AP) — The Iowa caucuses are never simple. Voters spend hours in high school gymnasiums or public libraries, starting their n…
CEDAR RAPIDS, Iowa (AP) — A federal inmate who fled a Waterloo residential reentry center as he neared the end of his prison time was sentence…
DES MOINES, Iowa (AP) — No injuries have been reported in a fire Thursday morning that forced people to evacuate a downtown Des Moines buildin…
Police responded just before 4 p.m. Wednesday to the shooting at a home and discovered two bodies. A third person there had a gunshot wound to…
WASHINGTON (AP) — For the first time, the Iowa Democratic Party will report three sets of results from the party's presidential caucuses. And …
He offered to drive the woman home when the bar closed for the night. Instead, a criminal complaint says, he drove to a secluded area and sexu…
MADRID, Iowa (AP) — A man charged with animal neglect after a rescue group removed nearly 200 cats from his central Iowa property is scheduled…