Here are 15 places in Iowa that would make you do a double take if you saw them named on a highway sign.
DES MOINES, Iowa (AP) — A nutrition expert who pioneered innovative ways of raising fish rich in micronutrients and fatty acids and incorporat…
DES MOINES, Iowa (AP) — A former high school teacher in Des Moines has been sentenced to two years of probation for having a sexual relationsh…
MUSCATINE, Iowa (AP) — A second man has been sentenced for trying to drive a vehicle into the public safety building in Muscatine, Iowa, in August.
MARSHALLTOWN, Iowa (AP) — Gov. Kim Reynolds has removed the chief executive of the state's nursing home for veterans and their spouses, months…
DES MOINES, Iowa (AP) — The driver of an SUV is dead after the vehicle slammed into a tree near a home in Des Moines.
CORALVILLE, Iowa (AP) — Authorities say a 16-year-old driver who fatally struck a cyclist in Coralville last month was speeding and using soci…
Des Moines Register. May 6, 2021.
WEST DES MOINES, Iowa (AP) — An investigation continues after a woman's body was found near Interstate 35 in West Des Moines.
ANKENY, Iowa (AP) — An Ankeny man faces sentencing in June after pleading guilty to involuntary manslaughter in the death of his pregnant girlfriend.
DAVENPORT, Iowa (AP) — A Georgia man is charged with first-degree murder in the death of a woman from North Carolina who was killed inside an …
OMAHA, Neb. (AP) — Thirteen years after he was injured in a tornado that killed four boys at a Boy Scout camp in western Iowa, Kevin Hanna is …
Though still awaiting money from the latest federal coronavirus relief act, some governors and state lawmakers already are making plans to add…
DES MOINES, Iowa (AP) — During an afternoon lull at Des Moines Public Schools' recently opened Central Market, teacher Kevin Anderson trained …
MASON CITY, Iowa (AP) — For folks who work with the Kinney Pioneer Museum near the Mason City Municipal Airport, living history has been a lit…
DES MOINES, Iowa (AP) — Des Moines police say a woman was fatally shot, and the man suspected of shooting her died from an apparent self-infli…
SALT LAKE CITY (AP) — The card that millions of people use to prove their identity to everyone from police officers to liquor store owners may…
In 2020, election officials tried to make voting easier and safer amid a global pandemic. Next time, they might get fined or face criminal charges.
OMAHA, Neb. (AP) — After more than three decades in law enforcement, a Douglas County Sheriff's Department captain is moving out of the squad …
EARLVILLE, Iowa (AP) — At EIP Manufacturing, employees take pride in building things that last.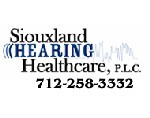 Siouxland Hearing Healthcare P.L.C.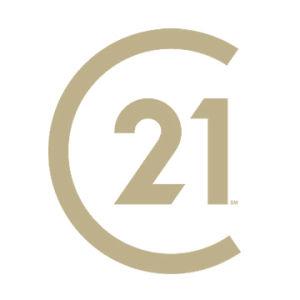 Eric Banks, Century 21 Prolink
SERGEANT BLUFF, Iowa (AP) — On a windy, warm April afternoon, 14-year-old Cameron jumped high into the air and snagged a football thrown by Ru…
AUSTIN, Texas (AP) — Texas has become the latest Republican-dominated state to advance sweeping new limits on voting, despite no evidence of a…
GRINNELL, Iowa (AP) — Officials with the Grinnell-Newberg Community School District say they have punished middle school students who posted a…
DES MOINES, Iowa (AP) — A man is in jail and facing several charges in connection with a Des Moines crash that killed two people on a motorcycle.
DES MOINES, Iowa (AP) — Conservatives last week gobbled up a false news story claiming President Joe Biden planned to ration red meat. Colorad…
DES MOINES, Iowa (AP) — A federal lawsuit brought by a group of former Iowa football players alleging staff members mistreated Black players w…
DAVENPORT, Iowa (AP) — A Davenport woman has pleaded guilty to voluntary manslaughter in the shooting death of another woman at a Chuck E. Che…