MANCHESTER, Iowa (AP) — A Manchester man who hit a pedestrian and then led authorities on a chase that ended with a sheriff's deputy seriously…
DES MOINES, Iowa (AP) — Iowa health officials reported Sunday the state confirmed 804 more COVID-19 cases and four new deaths.
MASON CITY, Iowa (AP) — A little more than a year ago, when Mason City Council members and city staff met to hone in on top priorities for the…
FORT DODGE, Iowa (AP) — In navigating their way through life, too many people try to fend for themselves.
WATERLOO, Iowa (AP) — Gunfire erupted early Saturday at a gathering of motorcycle clubs in Iowa, killing one person and wounding seven others,…
DAVENPORT, Iowa (AP) — Iowa school regulators temporarily removed Friday the top two officials in the Davenport school district amid concerns …
WATERLOO, Iowa (AP) — The blanket of wood chips covering Michael Reed's garage floor got thicker with each stroke of his carving knife through…
CEDAR FALLS, Iowa (AP) — Many performing arts centers in Iowa have been temporarily shuttered during the COVID-19 pandemic, including Hancher …
MISSION, Kan. (AP) — It began with devastation in the New York City area, followed by a summertime crisis in the Sun Belt. Now the coronavirus…
DES MOINES, Iowa (AP) — Iowa reported a jump of 1,086 new coronavirus cases on Friday. the second consecutive day of new cases exceeding 1,000.
LeMARS, Iowa (AP) — A former sheriff's deputy in northwestern Iowa is facing several felony charges for burglaries and thefts that occurred wh…
The teenager confessed to beating, robbing and shooting an 18-year-old woman after she got into his vehicle to buy marijuana.
A roundup of state government and Capitol news items of interest for Thursday, Sept. 24, 2020:
Vice President Mike Pence will return to Iowa Oct. 1 to speak at "Faith in Leadership, America's Need for Revival." It will be his fifth visit…
The Sibley-Ocheyedan district had 201 students and staff in isolation or quarantine as of Wednesday; multiple other districts in the state had…
Preliminary information indicates the vehicle lost control on the interstate, struck a pole and ended up in the ditch.
The outbreak resulted in 338 of the plant's 850 workers testing positive for the virus, 80 more than the state previously acknowledged, accord…
COUNCIL BLUFFS, Iowa (AP) — A Nebraska man has been arrested in Missouri for his alleged role in an assault on an Iowa police officer in which…
President Trump leads Joe Biden by 3 percentage points in the Hawkeye State, according to Monmouth University's latest survey, while Theresa G…
Police said the suspect and the victim's brother were arguing when the suspect fired several shots at the car the brother was in. The victim, …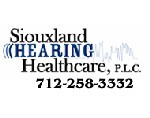 Siouxland Hearing Healthcare P.L.C.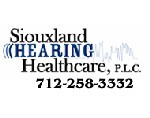 Siouxland Hearing Healthcare P.L.C.
It's not the names on the ballot. The 2020 election is about health care and finishing the Obamacare "starter home" he helped build, according…
DES MOINES — Democrat Theresa Greenfield said Wednesday she wants more federal help for Iowans battling the COVID-19 pandemic, including direc…
Secretary of State Paul Pate has asked legislators to allow election workers to open mailed envelopes and separate the sealed ballots for coun…
The senator said he is not contradicting his past statements because he has said only that he would decide not to hold hearings on an election…
Sen. Chuck Grassley is urging the U.S. Treasury to be more aggressive in pushing coronavirus relief funds into the economy to offset the impac…
IOWA CITY, Iowa (AP) — A state court judge will decide by the end of Friday whether to halt enforcement of a state law that prohibits county e…
Sen. Charles Grassley insisted Wednesday that he is not a hypocrite for going back on a statement he made to constituents four years ago about…