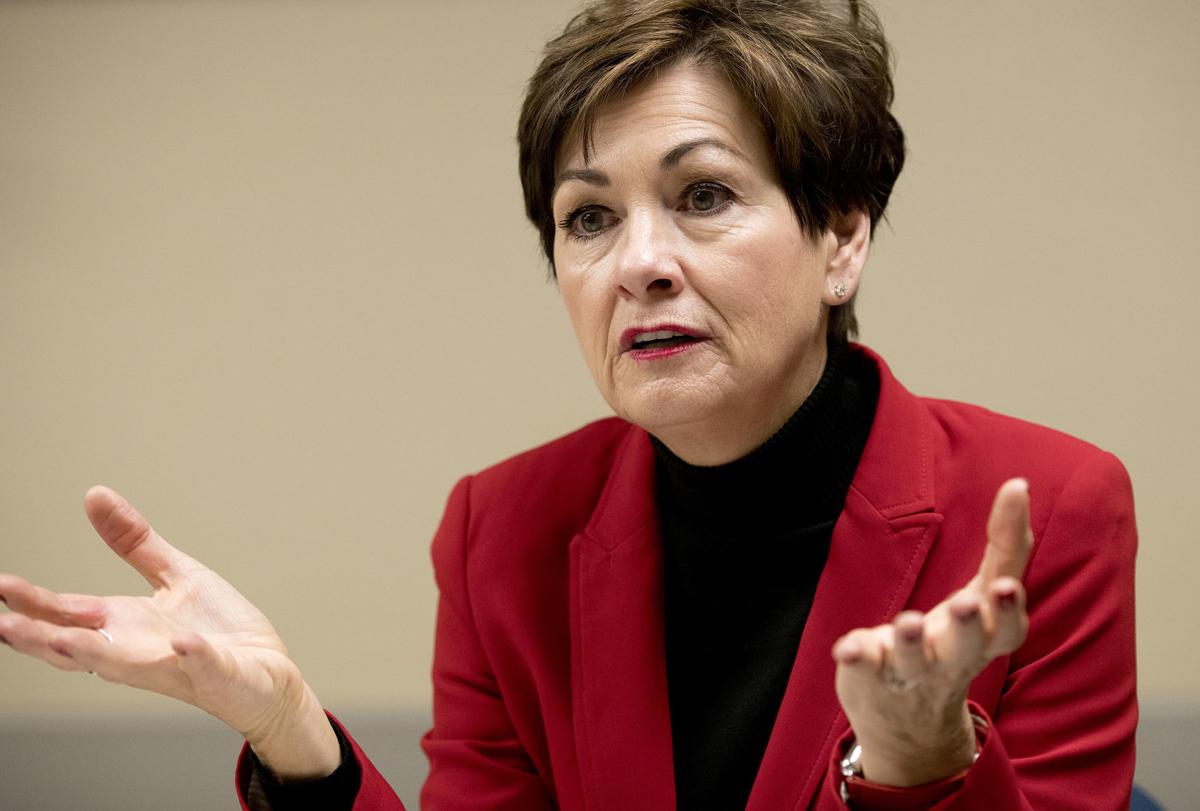 A roundup of Capitol and state government news items for Monday, June 17, 2019:
NO PUSH TO RAISE MINIMUM WAGE: Gov. Kim Reynolds said Monday she is engaged in a "race to the top" by focusing on ways to help build skills for people to land career opportunities that pay well rather than pushing to raise the $7.25 hourly minimum wage in Iowa.
During a news conference discussing a campaign to attract and retain Iowa workers, the governor was asked if that it included an effort to raise the state's minimum wage.
"That is not what I am experiencing. As I travel the state, I am racing to the top. I want to work with individuals and help get them the skills to build the incredible careers that are available, and they are across the board," Reynolds said.
"We have jobs looking for people."
She said the state is looking to recruit residents and train existing workers to fill a growing number of high-demand job openings. Efforts are being made to close the skills gap between employee training levels and business needs, such as Future Ready Iowa, registered apprenticeships, internships and other work-based learning opportunities.
"I'm not going to race to the bottom. There is hardly anybody that's paying minimum wage, and that is across the state," Reynolds said.
"Go look at some of our food service facilities. They have helped-wanted signs in the windows that say starting at $13, $12 an hour.
"So, we want to help people get skills to be able to have a career, to be able to have benefits and to be able to take care of their families, and that's where we're investing our resources and our energy right now.
REYNOLDS' HEALTH: Reynolds told reporters Monday she's doing "great" in terms of health, but she took a recent bout of chest pain seriously because of her family's health history.
"You know, my family has a lot of heart issues and I don't. I've been healthy, but I don't mess around with it, and so everything checked out," she said.
The 59-year-old governor went to a Des Moines hospital's emergency room earlier this month after experiencing some chest discomfort and underwent tests. Her office reported that test results were normal, and the governor was released to return to work at the state Capitol later that day and resumed her schedule.