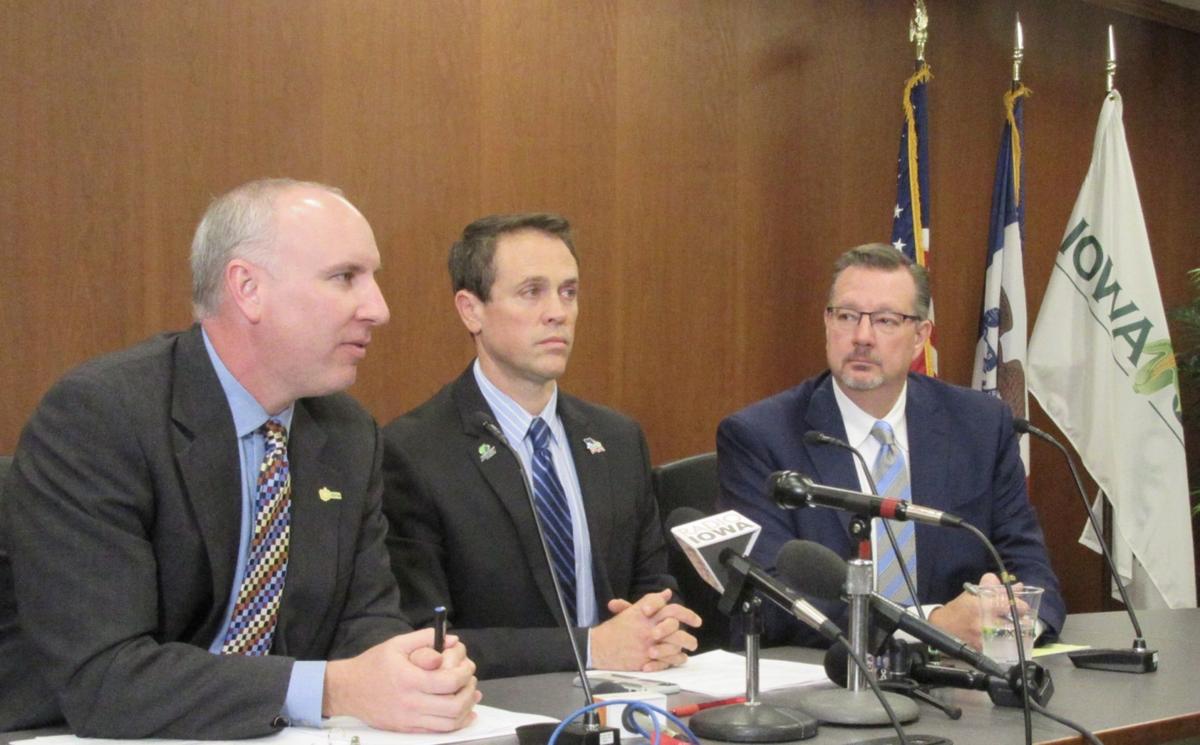 JOHNSTON, Iowa — Iowa renewable fuels industry leaders say they expect President Donald Trump to honor the deal his office struck with them on the federal ethanol mandate and to reject a proposal made by his environmental protection office.
Meantime, one Iowa farmer says the constant tug of war over the Renewable Fuel Standard over the past three years has caused Trump to lose significant support among Iowa farmers.
Iowa renewable fuels industry leaders and farmers held a press conference Wednesday to express their frustration with the federal Environmental Protection Agency. The agency's proposal this week for rules for the RFS undermine a deal Iowa industry and political leaders reached earlier this month with the president, those Iowa industry leaders and farmers said.
The proposal upset those Iowa industry leaders and farmers, they said in no uncertain terms during Wednesday's press conference.
"No more Iowa nice. Now it's Iowa pissed," said Iowa Corn Growers Association CEO Craig Floss in relaying a message said to him by an Iowa farmer.
According to the Iowa renewable fuels industry leaders, on Oct. 3 they were told by Trump administration officials that the federal government would restore to the RFS millions of gallons of ethanol lost by the administration's granting waivers to oil refineries.
The number of lost gallons was to be calculated by a three-year average of granted waivers, a critical distinction for industry leaders.
You have free articles remaining.
Earlier this week, however, the EPA published proposed rules saying the restored gallons would instead be calculated based on a three-year average of relief recommended by the federal Department of Energy.
Iowa industry leaders said the EPA proposal creates too much uncertainty, and made clear they expect the Trump administration to reject the proposal adhere to the proposal presented to them earlier this month.
"We had a deal with the president. We stand by that deal with the president. And today we're calling on the president to step in and get the EPA back online. Don't let the EPA undermine your policy once again, Mr. President," Iowa Renewable Fuels Association executive director Monte Shaw said. "I thought a deal was a deal. When Donald Trump makes a deal, isn't it a deal? Well we had a deal, and it's time to stick to the deal."
Farmers who spoke at the press conference said uncertainty over the RFS continues to threaten crop prices and, along with catastrophic weather and trade uncertainty, create serious financial concerns for Iowa farmers.
The RFS issue could present Trump with political consequences as he faces re-election next year, one farmer said at the press conference. Trump carried Iowa by nearly 10 percentage points in 2016.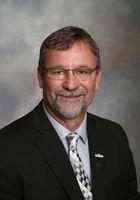 "My personal perspective is President Trump has lost a lot of support, pretty much everyone I talk to that's involved in agriculture and the biofuels industry, really lost trust and are really frustrated," said Kelly Nieuwenhuis, who sits on the Iowa Corn Promotion Board, is president of the Siouxland Energy board, and is a corn and soybean farmer near Primghar in northwest Iowa. He called the EPA proposal "pretty disgusting."