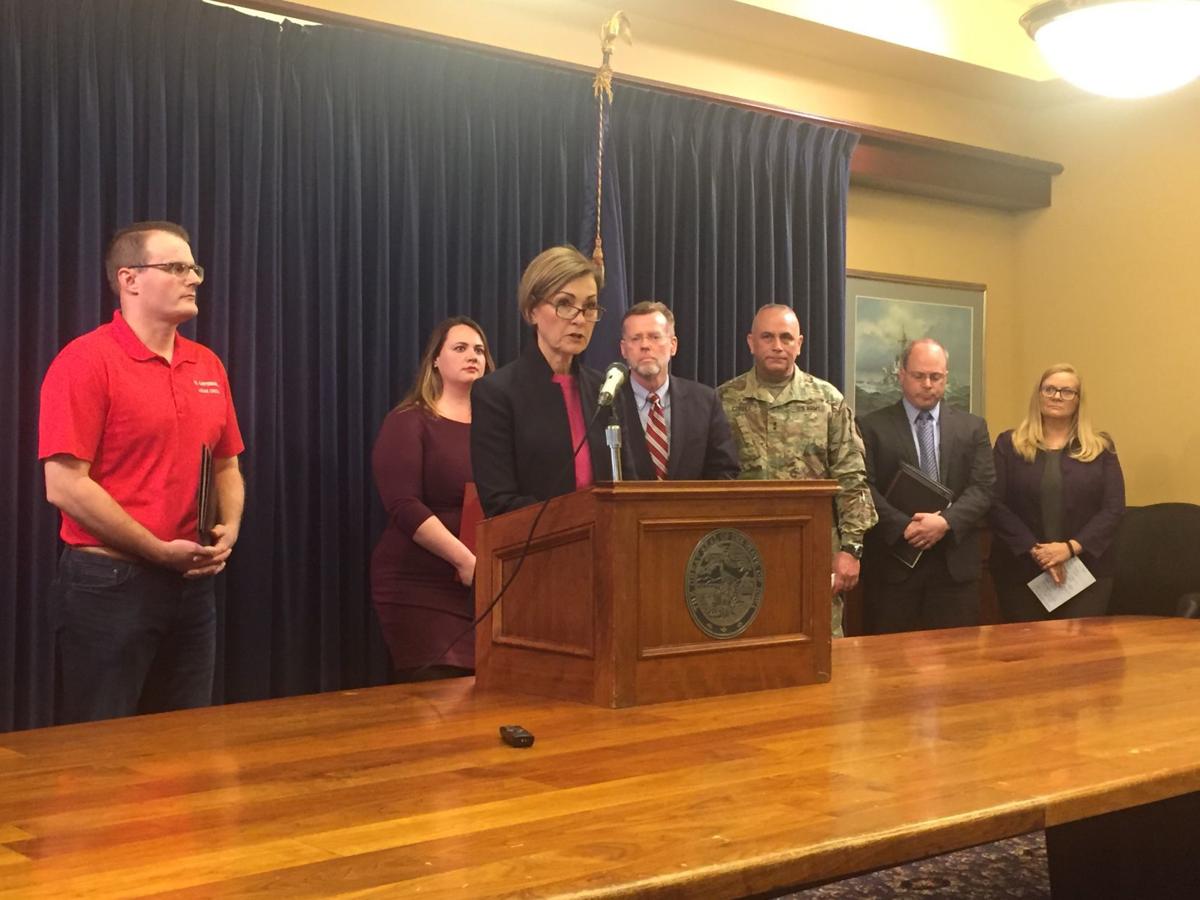 During a Statehouse news conference Sunday evening, Gov. Kim Reynolds confirmed three presumptive positive test results for the novel coronavirus, a respiratory virus first identified in China in December that since has infected thousands around the world. Testing at Iowa's State Hygienic Laboratory identified the three presumptive positive cases. Confirmatory testing is pending at the federal Centers for Disease Control and Prevention.
According to the Iowa Department of Public Health, the Johnson County individuals are one middle-age (41-60 years) adult and two older adults between ages 61 and 80. Two of the individuals had underlying health conditions; one did not. None required hospitalization, and all are recovering at home in isolation.
"While this news is concerning, it's not a cause for alarm," Reynolds told the news conference, which also was attended by public health officials and representatives of the Iowa Department of Homeland Security and the Iowa National Guard.
"I want Iowans to know that I am confident that we are prepared, that we take this situation seriously and we will manage it responsibly," Reynolds said. "The state of Iowa has been coordinating plans across state agencies, including a partial activation of the State Emergency Operations Center, to protect the health of Iowans and assess our operational needs.
"While these are the first cases, it may not be the last, and it's why Iowans must continue to practice safe habits like hand washing and staying home from work when sick."
She noted Iowa officials are coordinating with the federal Coronavirus Task Force, led by Vice President Mike Pence.
State health officials said Iowa has 500 coronavirus test kits. To date, 37 Iowans have been tested with three positive, 26 negative and eight pending with results expected Monday.
Dr. Caitlin Pedati, the state Department of Public Health medical director and state epidemiologist, said state health officials are working with local public health agencies to assess potential exposures to others.
"These cases are an important reminder that all Iowans need to help prevent the spread of illness by washing hands frequently, staying home when ill, and covering coughs and sneezes with a tissue," she said.
Pedati said health officials are evaluating whether anyone at clinics where the three were treated need testing, what protective measures were taken and other details. State officials also said they did not know if the three Johnson County residents were the only Iowans aboard the Egyptian cruise.
"We don't have all the answers," Reynolds said.
"First and foremost, our thoughts and prayers are with the individuals and their families, and our priority now is their full recovery and doing what's necessary to contain the virus and to protect the health of all Iowans," she added.
COVID-19, the disease caused by coronavirus, was first linked to an outbreak in Wuhan, China, but cases have subsequently been identified in scores of countries, including the United States.
Reynolds said she has fully engaged the state emergency center. Homeland Security, Iowa National Guard and other state officials will begin staffing Monday to assist local jurisdictions because of Iowa's developing situation.
"The most important thing that we can do right now is to remain calm, understand the situation and stay informed in the days and weeks ahead," the governor said Sunday. "We're still in the early stages of gathering all of the information necessary to fully assess the situation and to prepare for the next steps."
State officials are not advising that any public events be canceled or modified as has happened in other states, but Reynolds said they will continually assess and reassess to determine if additional steps should be taken.
No additional or special precautions are recommended for Iowans beyond the simple daily precautions to combat the flu, including washing hands frequently, covering coughs and sneezes, and staying home when ill.
Iowa is in the midst of its annual flu and respiratory disease season, and health officials recommend getting the flu vaccine. Influenza activity is widespread in Iowa, and as long as flu viruses are circulating, it's not too late to receive the vaccine.
Fire wagon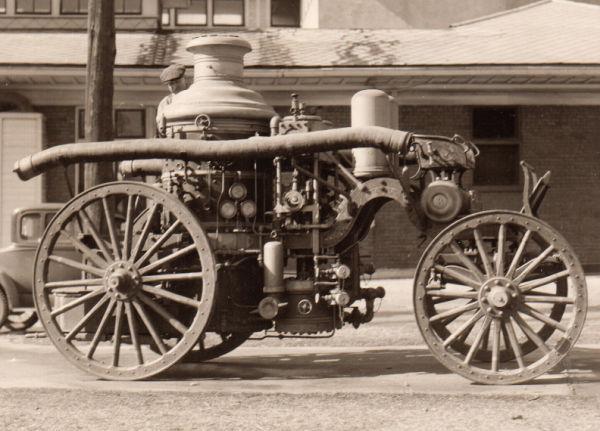 Pumping Billy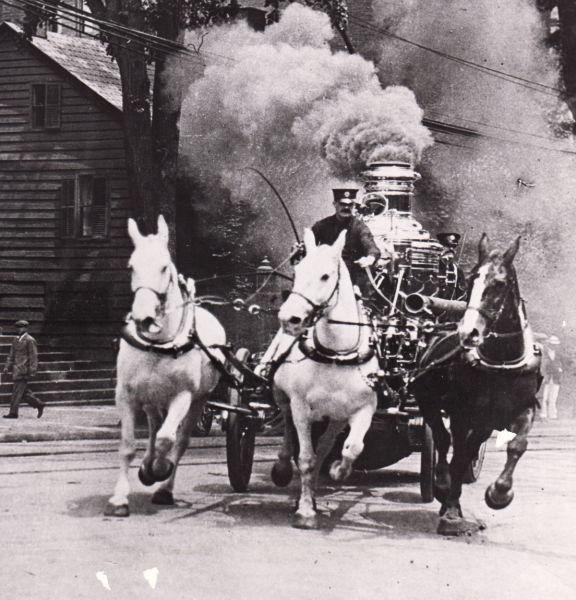 Fire Station No. 4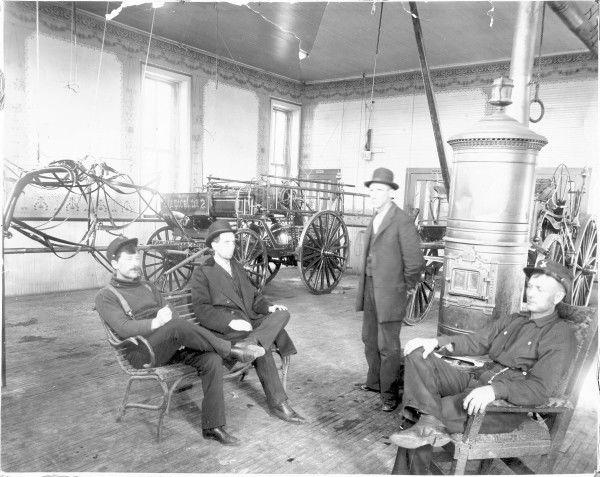 Fire Station No. 4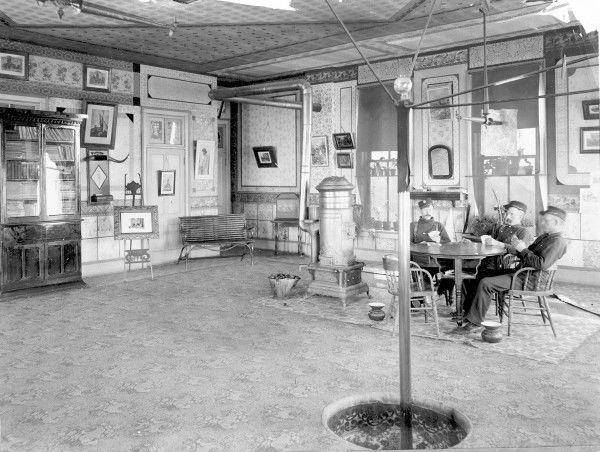 Fire Station No. 1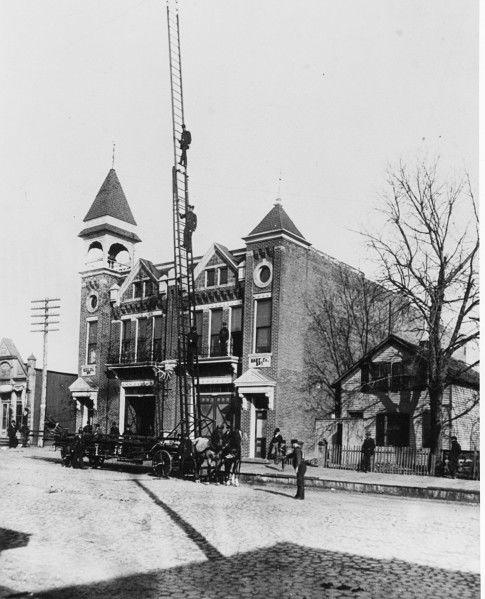 Historical fire station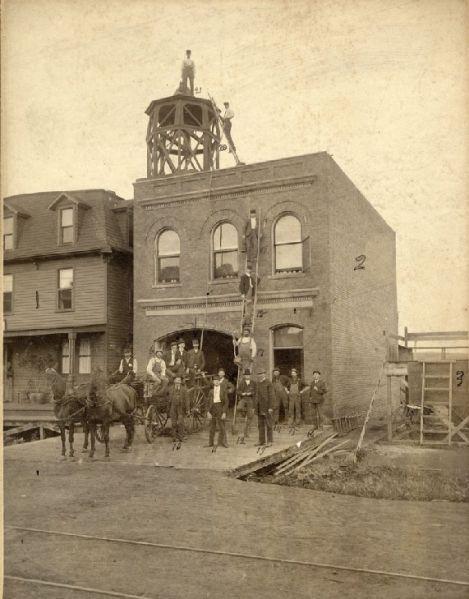 Corbett and Sullivan fire team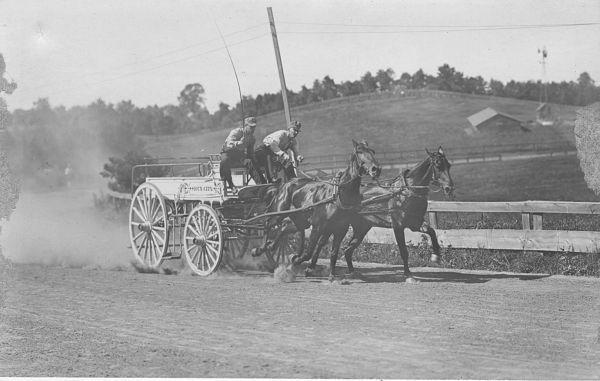 Fire Station No. 5.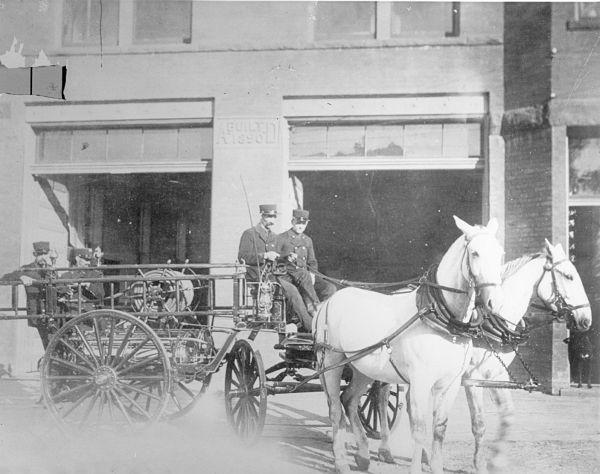 1918 fire truck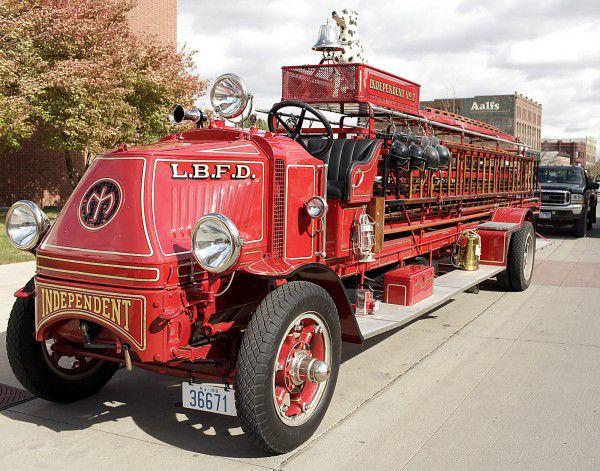 Fire equipment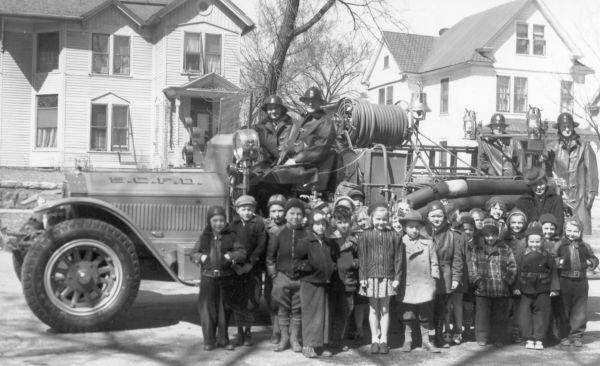 Fire equipment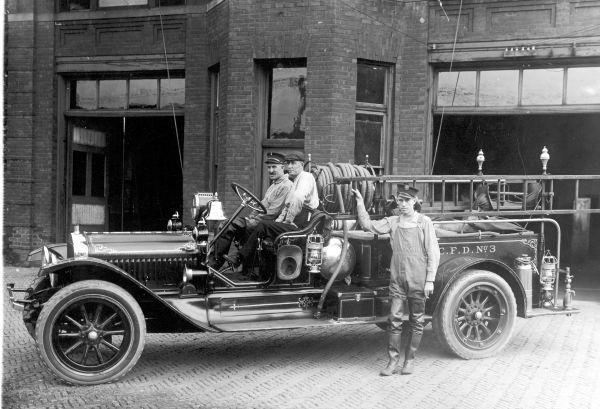 Fire House No. 1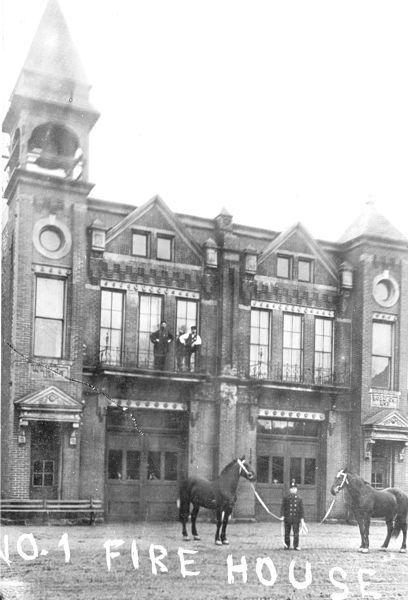 Fire House No. 3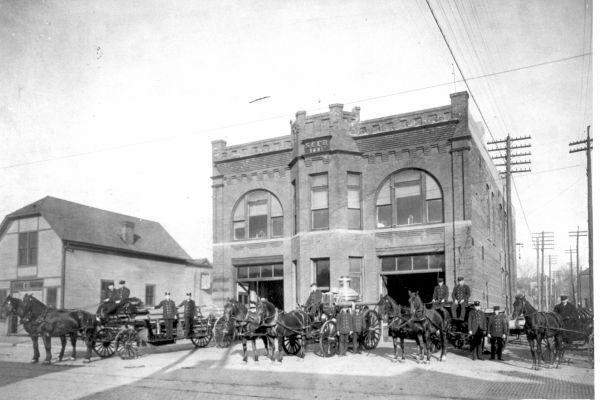 Paddy and Prince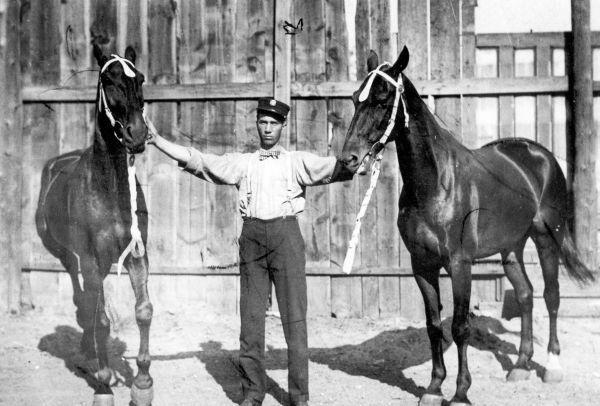 Fire equimpent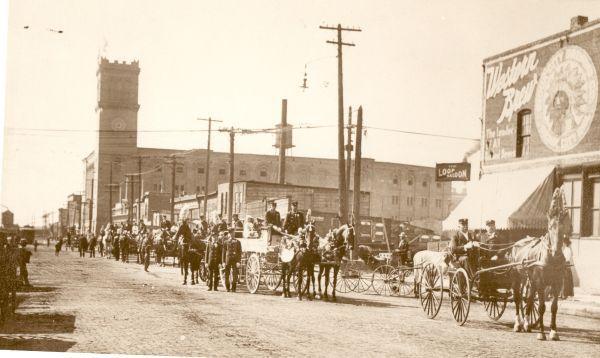 Fire House No. 5
Paddy & Prince 1908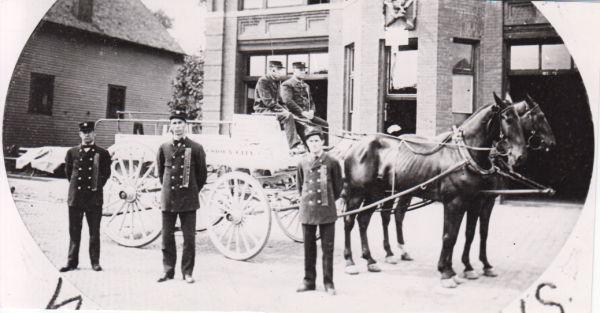 Ambulance practice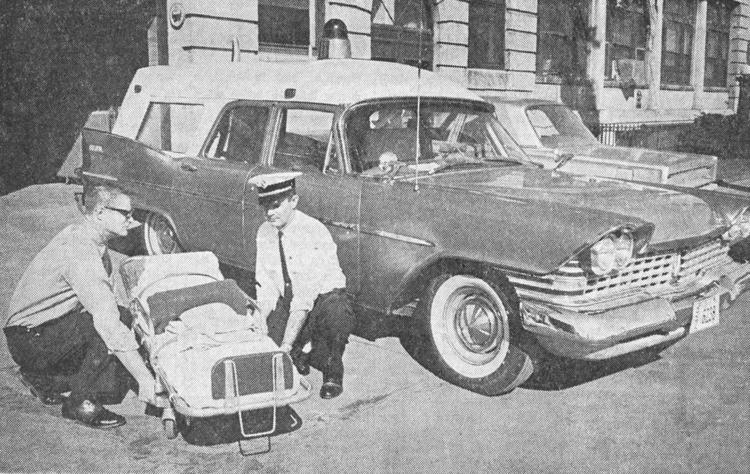 Concerned about COVID-19?
Sign up now to get the most recent coronavirus headlines and other important local and national news sent to your email inbox daily.