DES MOINES | State budget-makers' crystal ball continues to show a cloudy future as they close the books on a volatile fiscal 2017 ledger and brace for more spending adjustments depending on how previously volatile revenue predictions perform in the current 12-month cycle.
Gov. Kim Reynolds and leaders of the GOP-led Legislature will know by month's end whether the state finished the 2017 fiscal year with a budget shortfall and, if so, whether the imbalance falls within the governor's power to address it without having to summon legislators back to the Statehouse in special session to take corrective action.
The state constitution requires a balanced state budget. Iowa law provides the governor the authority to transfer up to $50 million from the state's "Economic Emergency Fund" to cover a deficit but any adjustment above that threshold to bring spending in line with revenue requires legislative action.
Sen. Charles Schneider, R-West Des Moines, chairman of the Senate Appropriations Committee, said he does not anticipate a special legislative session will be needed to balance out fiscal 2017 but he expects lawmakers again will have to rework the current year's budget plan to cover the short-term borrowing from reserves that already topped $131 million and continues to grow.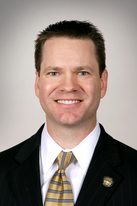 "I think the governor's office is going to find a way to avoid having to come back into special session," Schneider said in an interview Wednesday. "We're still going to have to adjust (fiscal 2018's budget) when we come back into session (next January). We don't have $50 million to carry over, so that's going to have to be de-appropriated from somewhere.
"We're still going to have to deal with this issue when we come back into our regular session next year," he added. "If we do have a special session, my preference would be to deal with fiscal year 2018's budget then and to make the adjustments then. It's easier to do it at the beginning of the fiscal year than it is halfway through it."
Rep. Pat Grassley, R-New Hartford, chairman of the House Appropriations Committee, said lawmakers again will be monitoring state tax collections closely and likely will look for areas where they can pare back spending in the current fiscal year that runs through June 30, 2018, while keeping commitments made to education, health care and other priorities.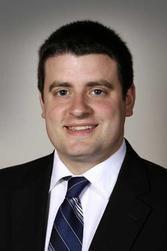 "I think we're going to have to look at spending less money to prepare ourselves if the Revenue Estimating Conference continues to be off as much as they have been," said Grassley. Looking ahead to the fiscal 2019 spending plan that legislators will devise next session, he said, "I think everything needs to be on the table."
The fiscal 2017 budget year ended June 30 but there is a period in the months following where state officials rectify various accruals, transfers, collections and other accounting before finalizing the balance sheets.
Holly Lyons, a Legislative Services Agency budget expert who is a member of the Revenue Estimating Conference, said the process of finalizing the fiscal 2017 numbers involves counting accrued revenue from more than 300 accou
nts and making certain that tax refunds and outstanding tax payments are accounted for in the correct fiscal years.
"Given that it's such a moving target, and the fact that the LSA is not the custodian of the accounts and tax information, we can't speculate on what the final shortfall number may be," she added.
Before leaving for a trade mission that was to take her to Israel and Germany, Reynolds said her administration was monitoring the fluctuating numbers daily and she hoped the situation could be resolved without bringing legislators back in a special session.
"We will be letting you know in the near future," said Reynolds, who is scheduled to return to Iowa on Sept. 15.
Lawmakers and former Gov. Terry Branstad, who left state government in May to become U.S. ambassador to China, already had to make nearly $118 million in cuts and adjustments, as well as borrow $131 million from the state's reserves, before state tax collections finished on a lackluster note in June.
Schneider said it still is his plan to pay back the money shifted from state reserve accounts within two fiscal years. The fiscal 2018 budget that lawmakers passed last session and Branstad signed called for a $106.9 million balance that would go to repay those reserves but that was before the prospect of Reynolds needing to transfer up to $50 million to erase any fiscal 2017 red ink.
The state Revenue Estimating Conference repeatedly downgraded last fiscal year's revenue growth expectations due to a sluggish farm economy and eroding sales tax collections tied to internet commerce but the state still finished $75.8 million below budgeted projections on June 30, according to the Legislative Services Agency.
At the front end of the process, the Revenue Estimating Conference projected net state tax collections plus transfers – adjusted for law changes and other factors – would come in at nearly $7.584 billion for the 2017 fiscal year, according to LSA senior tax analyst Jeff Robinson.
The panel periodically downgraded that growth estimate on three occasions to reflect changing economic conditions, refund activities and other factors before legislators used a revised revenue expectation of $7.238 billion for budgeting purposes. Currently, the LSA projects actual fiscal 2017 receipts were about $76 million below that projection and will end up somewhere close to $400 million below the point where the REC started.
"It happens this way every year," Robinson noted, "it's just usually not this large."
Legislative Democrats, like Rep. Chris Hall of Sioux City, ranking member of the House Appropriations Committee, attributed the state's budget problems to "uncapped and automatic tax breaks" that have increased under GOP direction to more than $500 million annually. He said the state has gone from a surplus of $927 million four years ago to needing to borrow from its reserves — a "careless" way to budget that he likened to using retirement savings to cover credit card expenses.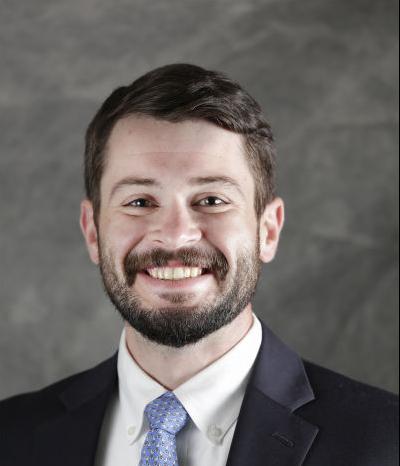 Hall also was skeptical how the state could avoid a special session when July 1 numbers indicated an imbalance topping $100 million. "I would be surprised if the governor has been able to find that amount between July 1 and now," he said. "If somehow Gov. Reynolds has found $100 million that didn't exist a little over a month ago, it indicates there is certainly some craftwork being done to make appearances look better than they are in reality."
Reynolds also has taken criticism from within her own party, where 2018 GOP primary challenger Ron Corbett, a two-term mayor of Cedar Rapids, blamed a "culture of indecision" at the Statehouse that prompted a "wait and see" attitude that exacerbated the situation rather than taking action to cut spending strategically.
"There's a cost to delay," said
Corbett. "I mean, this is a mortal sin in Republican circles to go down this road on fiscal irresponsibility and terrible budgeting practices." He also expressed concern that Reynolds' administration budget officials may attempt to "cook the books" by using "creative accounting" tricks to address the fiscal 2017 shortfall, but the governor's aides flatly denied that claim and Reynolds has said that whatever steps are taken will be done in full public view.
Grassley noted that more than 35 other U.S. states are facing similar situations where revenue growth has not kept pace with expectations and he said House Republicans were faced with spending more than they proposed when they shared control with majority Senate Democrats before the 2016 election.
Schneider said the state spent down its surplus as "a consequence of split government" and he believes majority Republicans who took control in the middle of the 2017 fiscal year last January have acted responsibly by adjusting spending to match the slow growth in revenue.
"Unfortunately, we can't go back and undo spending decisions that were made in 2014, 2015 and 2016," he said.