ALEXANDRIA, Va. (AP) — A pharmacist and a drug abuser who met while playing online video games pleaded guilty Friday to federal charges after …
LINCOLN, Neb. (AP) — The number of people hospitalized for the coronavirus in Nebraska has fallen to its lowest level since mid-April, but res…
LEXINGTON, Neb. (AP) — A Nebraska resident physician accused of fatally shooting her husband in front of their two children last month has bee…
Officers who responded to a burglary alarm found a front window smashed and a Post-it note adhered to the clinic door that read, "Exam Room 2,…
The man who was driving the stolen car suffered a broken leg, the driver of an SUV that was struck broke an arm and two children in the stolen…
DALTON, Minn. (AP) — Powerful tornadoes that ripped across farmland in western Minnesota, killing one person and injuring two others, could ha…
LINCOLN, Neb. (AP) — The number of people filing new unemployment claims in Nebraska surged last week to its highest level in nearly two month…
LINCOLN, Neb. (AP) — A grand jury will be called to investigate the death of an inmate at the Nebraska State Penitentiary in Lincoln.
The man told police the he had forgotten he had his loaded gun with him, officials said.
NORTH PLATTE, Neb. (AP) — Residents in much of Nebraska were cleaning up and waiting for power to be restored Thursday after a line of severe …
The man was arrested after walking into a jail to tell authorities that he had killed his wife the day before and dropped her body from a brid…
OMAHA, Neb. (AP) — Billionaire Warren Buffett has given away another $2.9 billion of his Berkshire Hathaway stock to five foundations as part …
OMAHA, Neb. (AP) — State figures released Wednesday show Nebraska has surpassed 20,000 confirmed cases of the coronavirus since the outbreak b…
After the woman was selected for a random search, officials found in her bag a four-page letter an inmate had written her suggesting there was…
SIDNEY, Neb. (AP) — Officials in Nebraska's southern panhandle are asking the U.S. Department of Agriculture for help and are exploring other …
Authorities say the body is believed to be that of a man who went missing two weeks ago.
Missouri leaders knew the risk of convening thousands of kids at summer camps across the state during a pandemic, the state's top health offic…
DAVID CITY, Neb. (AP) — A Nebraska egg processing company has agreed to invest $2 million in upgrades to its facility to limit pollution and p…
OMAHA, Neb. (AP) — Nebraskans who lost their jobs will once again have to actively look for new employment to maintain their benefits, state o…
OMAHA, Neb. (AP) — The amount of water being released into the Missouri River from a dam on the Nebraska-South Dakota border is being decrease…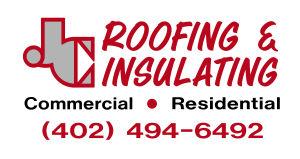 J.C. Roofing & Insulating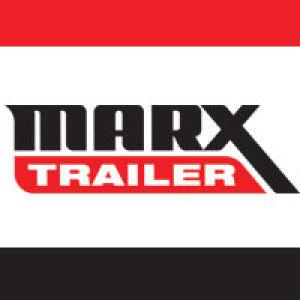 Marx Truck & Trailer Sales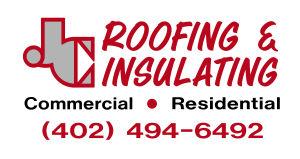 J.C. Roofing & Insulating
The heat is on. And for most of America it'll stay on through the rest of the month and maybe longer, meteorologists say.
The crash happened sometime before 6 a.m. Sunday, when a passerby found the 26-year-old victim unresponsive and injured on the shoulder of a s…
BILLINGS, Mont. (AP) — The U.S. Supreme Court has handed another setback to the Keystone XL pipeline from Canada by keeping in place a lower c…
OMAHA, Neb. (AP) — Omaha police on Monday cited a woman who was driving a car involved in a fatal crash in May.
OMAHA, Neb. (AP) — Another Nebraska state prisons employee has tested positive for the novel coronavirus, officials said.
OMAHA, Neb. (AP) — Many people in Nebraska celebrated the July Fourth holiday much as Americans did across the country: with a barrage of fire…
LINCOLN, Neb. (AP) — An arrest has been made in the fatal shooting of another man over the holiday weekend in Lincoln, police said.