ASHLAND, Neb. (AP) — Authorities say four people died in two different crashes in eastern Nebraska Sunday on snowy roads.
OMAHA, Neb. (AP) — A new $18 million homeless shelter opened in Omaha last week with beds for as many as 450 people.
NORTH PLATTE, Neb. (AP) — Deer hunting season brings family time for Andy and Doris Young for a couple of weeks.
MITCHELL, Neb. (AP) — For 80 years, the Nile Theater has been a mainstay on Center Avenue in Mitchell.
DES MOINES, Iowa (AP) — A Nebraska man who thought he was meeting a 15-year-old girl at an Iowa motel for sex has been sentenced to three year…
OMAHA, Neb. (AP) — Terence "Bud" Crawford remembers, as a kid, hanging with friends around the convenience store at 24th and Pratt Streets in …
LINCOLN, Neb. (AP) — When Andrea von Kampen got a message from Welsh store owner Tom Jones on Nov. 13 asking her to record a version of Alphav…
MEAD, Neb. (AP) — One person died Friday when the driver of a pickup truck lost control on an icy highway in eastern Nebraska and collided wit…
CENTERVILLE, Iowa (AP) — An atheist organization will fight for a display of its own on a southern Iowa county courthouse lawn if the city cou…
OMAHA, Neb. (AP) — A Massachusetts man accused of interfering with a flight attendant on a plane diverted to Omaha has been acquitted.
SIOUX CITY, Iowa (AP) — A Sioux City man accused of fatally injuring his girlfriend's 19-month-old daughter has pleaded not guilty.
RICHLAND, Neb. (AP) — Authorities have released the name of a driver who died when his pickup truck rammed into an oncoming semitrailer on U.S…
OMAHA, Neb. (AP) — A man reported missing in February in Omaha was a homicide victim, police said Thursday.
OMAHA, Neb. (AP) — The Omaha World-Herald on Thursday named Randy Essex as its executive editor.
Testing found a carbon monoxide level of 65 percent in the 4-year-old's blood. A document charging her grandfather with first-degree murder sa…
COLUMBUS, Neb. (AP) — Nebraska's largest utility will keep electricity rates flat next year and give customers a small credit on their bills s…
"In an environment of desperately horny and sexually frustrated men, (prison officials) are blatantly provoking them to have sex with each oth…
Remaining tour dates were cancelled after the troupe's bus crashed and rolled off an interstate in Maine. The theater company offered a stipen…
The westbound pickup swerved into the eastbound lanes and struck the semi despite the semi driver's efforts to avoid the collision. the pickup…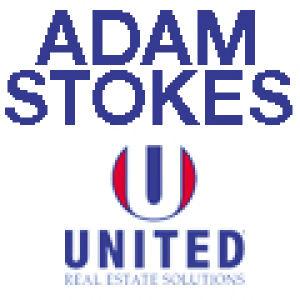 Adam Stokes United Real Estate Solutions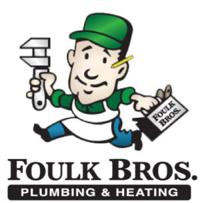 Foulk Bros Plumbing & Heating
The man walked into the city offices and made threats while looking for city officials. Deputies found him still carrying the weapons, then us…
BELLEVUE, Neb. (AP) — A Wisconsin-based company has decided to not reopen its flood-damaged plant in eastern Nebraska.
LINCOLN, Neb. (AP) — At least six inmates who became ill last month at the Lincoln Correctional Center were infected with salmonella, authorit…
The Lincoln Journal Star counted down 150 Notable Nebraskans. 
A Title IX investigation, leaked to ESPN, found that the two both had sex with a 19-year-old woman. But she said the sex wasn't consensual, an…
SHELTON, Neb. (AP) — A fire Wednesday morning destroyed a historic church near the central Nebraska city of Shelton.
Four people were injured after the bus rolled down an embankment off Interstate 95 in Maine after 11 p.m. Tuesday night. The driver, also from…