OMAHA, Neb. (AP) — Police say a motorcyclist has died following a collision with a car in north-central Omaha.
LINCOLN, Neb. (AP) — Police say a woman has died after being hit by a car in south Lincoln, which then fled the scene.
BEATRICE, Neb. (AP) — Some people ride motorcycles, fix up antique cars or tend gardens in their spare time.
LINCOLN, Neb. (AP) — It was raining on the day a pilot from San Antonio came up to Nebraska to give rides in his old airplane.
OMAHA, Neb. (AP) — Police say a man crossing a south-central Omaha street at a marked crosswalk has died after being hit by a car that ran a r…
OMAHA, Neb. (AP) — The University of Nebraska Medical Center's College of Dentistry has announced the opening of a renovated dental clinic in Omaha.
LINCOLN, Neb. (AP) — Nebraska game and wildlife officials are offering tips to motorists to avoid collisions with deer this fall.
From cascading waterfalls to vast grasslands, Nebraska's state and national parks are home to amazing natural beauty. Many of them are off the…
OMAHA, Neb. (AP) — Omaha police are investigating what caused two officers in the city's Northwest Precinct to collapse within minutes of each other.
LINCOLN, Neb. (AP) — In a story Oct. 15 about Nebraska's September tax collections, The Associated Press misstated the amount of revenue the s…
LINCOLN -- Growing up in the small town of Hartington helped Carly Becker appreciate all things family and community.
PHELPS CITY, Mo. (AP) — A flood-damaged highway that connects northwest Missouri to Nebraska has reopened after undergoing months of repairs.
The man was pronounced dead at the scene. The patrol says his vehicle was found about a mile away, out of fuel and with a dead battery.
LINCOLN, Neb. (AP) — The lethal injection protocol that was used in 2018 to execute a Nebraska prisoner withstood a legal challenge Friday fro…
LINCOLN, Neb. (AP) — Nebraska's unemployment rate held steady at 3.1% again in September, matching the August and July figures, the state said…
PAPILLION, Neb. (AP) — A driver accused of fatally injuring a 10-year-old girl in a suburban Omaha crosswalk has surrendered.
LINCOLN, Neb. (AP) — A 39-year-old man has been imprisoned for selling methamphetamine in Lincoln.
CANON CITY, Colo. (AP) — A Colorado woman suspected of trying to sell three human fetuses from the 1920s and a fetal skeleton online has been …
KEARNEY, Neb. (AP) — A warrant has been issued for a California man involved in a construction zone crash in Nebraska that killed three people.
KEARNEY, Neb. (AP) — Authorities have identified a person killed in a central Nebraska crash as a 38-year-old Elm Creek man.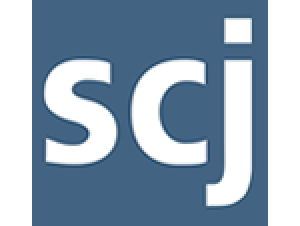 Sioux City Journal Communications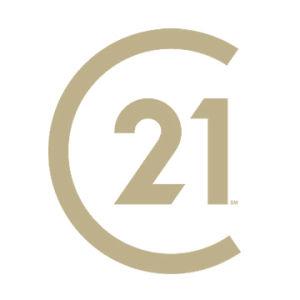 Eric Banks, Century 21 Prolink
FARGO, N.D. (AP) — Many farmers in the Midwest and South whose planting this year was interrupted by wet weather are getting a reprieve, thoug…
OMAHA, Neb. (AP) — The latest survey of bankers in rural parts of 10 Plains and Western states showed an improved rural economy this month, bu…
TRENTON, N.J. (AP) — Johnson & Johnson has agreed to a $117 million multistate settlement over allegations it deceptively marketed its pel…
LINCOLN, Neb. (AP) — Officials say Nebraska's average composite ACT score dropped for the 2019 graduating class but is among the highest of th…
OMAHA, Neb. (AP) — Two people are accused of setting a fire on Christmas Day 2017 in the basement of an Omaha home as part of an insurance scam.
LINCOLN, Neb. (AP) — The U.S. Census Bureau has opened its Nebraska office in Lincoln as it prepares for the 2020 count.
LINCOLN, Neb. (AP) — A federal judge in Lincoln has sentenced a former Santee Community Schools superintendent and Iowa resident to two years …