OMAHA, Neb. (AP) — Police in Omaha are investigating what caused a fire in a recreational vehicle that killed one person.
LINCOLN, Neb. (AP) — A Lincoln attorney has again been charged with bilking a vulnerable adult out of thousands of dollars.
LINCOLN, Neb. (AP) — Gov. Pete Ricketts has appointed three students to serve as nonvoting members of the Nebraska State College System board …
LINCOLN, Neb. (AP) — The Nebraska Game and Parks Commission has scheduled workshops for youth fishing instructors.
LINCOLN, Neb. (AP) — Nebraska, Iowa, Kansas and Missouri are joining forces for a study that will look for ways the states can limit flooding …
Nebraska has a long tradition in popular music of all genres. Take a look at some of our favorite songs that highlight the state and its many …
OMAHA, Neb. (AP) — She knows it needs work.
GERING, Neb. (AP) — Like many hobbies, rock hounding might be slowly fading away. But there's still something magical about keeping your head …
OMAHA, Neb. (AP) — One man has died and another man has been arrested in a late-night stabbing in Omaha, police said Saturday in a news release.
OMAHA, Neb. (AP) — A jury has convicted a Crete man of second-degree murder, assault and weapons counts in the July 2018 shooting of two broth…
LINCOLN, Neb. (AP) — Lona and Steve Thompson are in the middle of the queue Saturday, out in the nose-numbing cold for 15 minutes, not quite c…
KEARNEY, Neb, (AP) — When Alexis Barth was a child, she watched wide-eyed through the window when her father Gary flew the family in his Cirru…
LINCOLN, Neb. (AP) — The Nebraska chapter of the American Civil Liberties Union has announced the hiring of an Omaha attorney as its new legal…
COUNCIL BLUFFS, Iowa (AP) — Leaders in western Iowa say lingering floodwaters and damage from last year's Missouri River flooding has led them…
Uncommon beauty is seen in Nebraska landscapes in all seasons.
OMAHA, Neb. (AP) — An Omaha man was sentenced Friday to six years in prison for a fatal hit-and-run last February.
NORFOLK, Neb. (AP) — The body of a man was found Friday morning inside a burning home in the northeastern Nebraska city of Norfolk.
LINCOLN, Neb. (AP) — A Lincoln attorney accused of theft and abuse of a vulnerable adult is facing another, similar accusation.
BROKEN BOW, Neb. (AP) — A Nebraska man has taken a plea deal on charges stemming from the crash death of a South Dakota resident.
OMAHA, Neb. (AP) — Omaha's mayor wants voters to decide whether they're willing to raise their property taxes to fund a long-term plan for imp…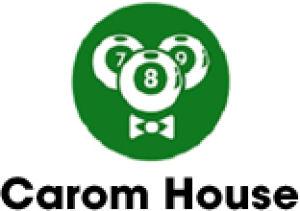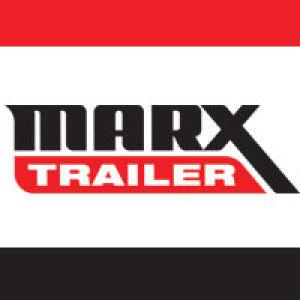 Marx Truck & Trailer Sales
LINCOLN, Neb. (AP) — A truck driver died after his semitrailer collided with another on Interstate 80 when both vehicles went out of control o…
OMAHA, Neb. (AP) — A California man has been sentenced in Nebraska for a scheme involving bogus purchases of real estate in Mexico.
After meeting at a church singles club, the man sent her more than 100 threatening and sexually explicit letters and postcards. Investigators …
OMAHA, Neb. (AP) — Online retailer Hayneedle informed some 200 workers at its Omaha headquarters Thursday that they will soon be out of a job there.
MALCOLM, Neb. (AP) — Officials have identified a man killed in a three-vehicle crash this week in Lancaster County.
Deputies were sent to the home around 10:25 p.m. Wednesday. While they were speaking to the man's wife on the front porch, the man came out th…
SOUTH SIOUX CITY, Neb. (AP) — State regulators have revoked air and stormwater permits originally granted to a northeast Nebraska biogas plant…