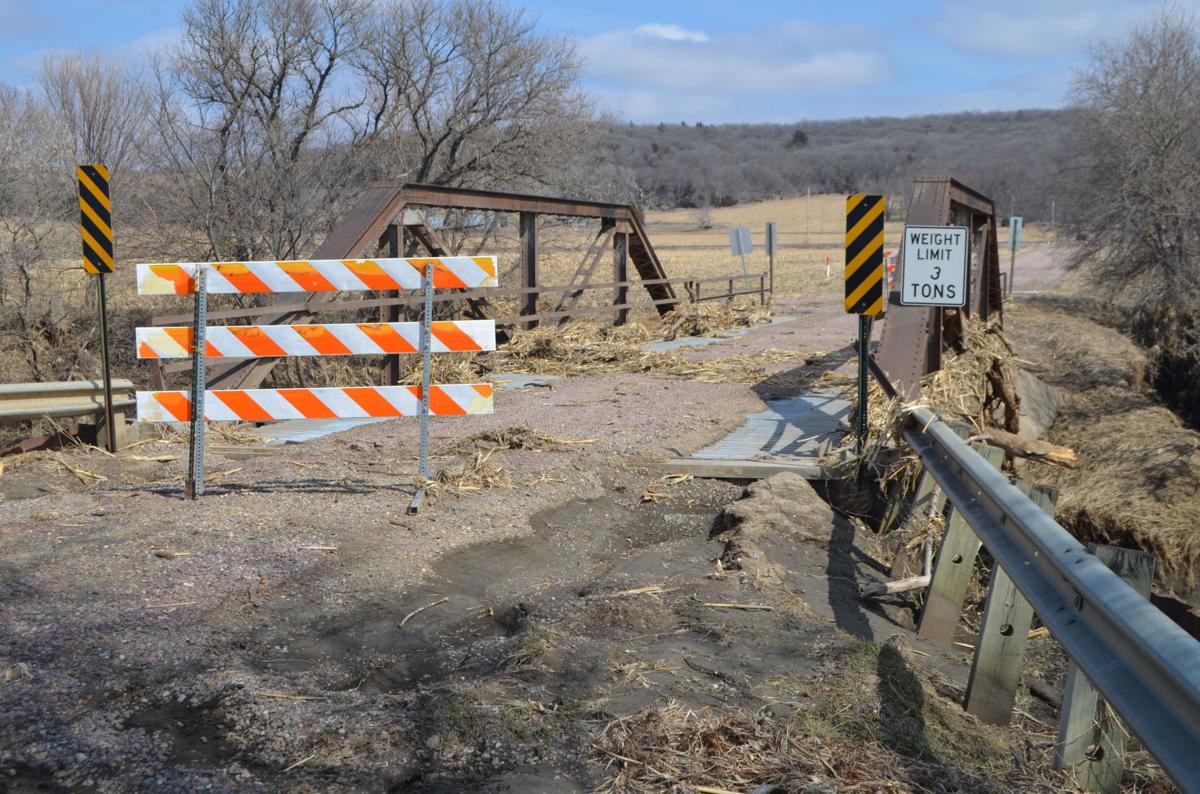 DAKOTA CITY -- Dakota County road crews had yet to finish fixing road and bridge damage caused by a flood last summer when another round of flooding nearly two weeks ago did even more damage.
Rain and rapidly melting snow rushed over still-frozen ground to fill creeks and rivers. When the banks were filled, the water poured over and around bridges and county roads, causing "just about every damage you can think of to a road," Dakota County highway superintendent Fred Kellogg said.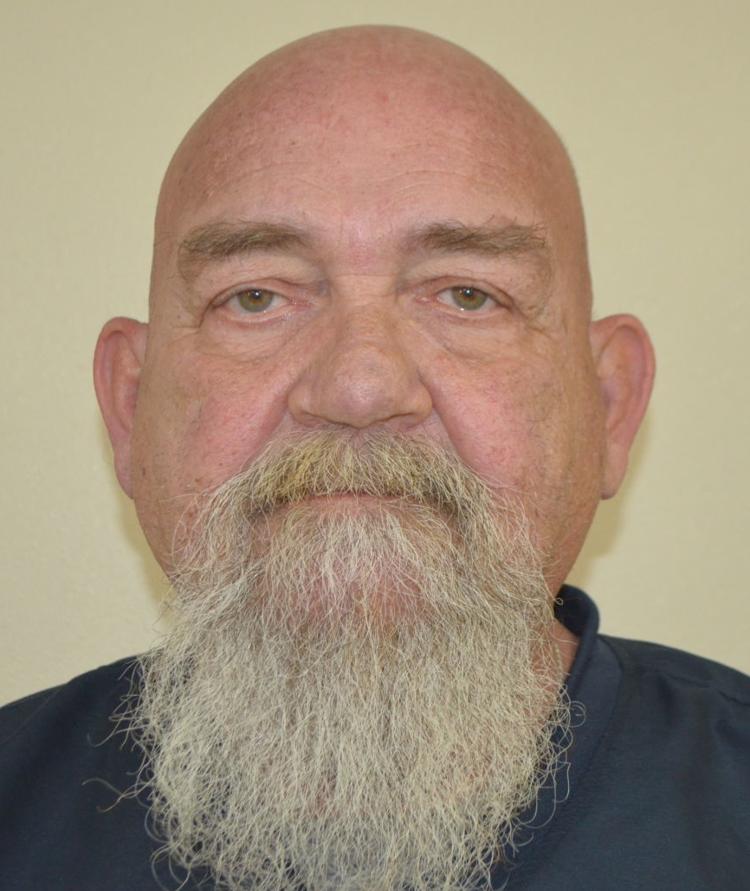 Kellogg told the Dakota County Board of Commissioners Monday that 120 spots on the county's roads sustained some kind of damage. Twelve roads remain closed and three bridges are closed until they can be inspected to determine whether they can be fixed or need to be replaced.
Kellogg estimated damage was at least $1 million, with the potential to increase.
"It's not good, but it could always be worse," Kellogg said.
Roads in other northeast Nebraska counties suffered similar fates. Washed out bridge approaches. Gravel swept off roads. Shoulders and road beds eroded away.
"We're still finding damage," said Carla Schmidt, highway superintendent in Cedar County, where an estimated 20-30 miles of county roads remain closed because of serious damage.
Schmidt gave a $20 million rough estimate when asked what it will cost to return her county's roads back to preflood conditions. For now, the focus is on making damaged roads passable again, then figure out when they can be rebuilt.
You have free articles remaining.
"We're still assessing and trying to determine what we need to do to get them temporarily fixed," she said.
Mark Casey, highway superintendent for both Wayne and Thurston counties, has just started trying to put a dollar figure on road and bridge damages in the two counties.
In Thurston County, three roads crossing Logan Creek are closed because of bridge damage. The only way to cross the creek is at Nebraska Highway 9 near Pender. The Nebraska Highway 94 bridge, which falls under the Nebraska Department of Transportation's jurisdiction, just east of Pender remains closed because of damage.
Casey said damage was not as extensive in Wayne County, though about half a dozen roads remain closed.
"It's going to take a long time to fix what we've got, but relatively speaking, we were lucky," he said.
Road workers in all counties have been reshaping roads where possible and hauling gravel and dirt to fill in damage. Kellogg and the other road superintendents worry that gravel suppliers will not be able to keep up with the demand caused by damage to roads in dozens of counties in Nebraska, Iowa and South Dakota.
Buying that gravel and rebuilding roads will take a bite out of road budgets, delaying projects that had been planned for this and coming years.
"Everything will be on hold until we figure out what the situation is," Dakota County Board chairman Martin Hohenstein said.
Federal emergency funding could be available to help pay for road and bridge repairs, but it likely won't cover all the costs. Schmidt said it could take Cedar County at least two to five years or longer to fully recover from this month's flooding.
Casey said Wayne and Thurston county roads could be back to normal a little quicker, but it depends on weather and the availability of contractors, gravel and dirt.
"I'd like to think we'll return somewhat to normal by the end of the summer," he said. "That's being optimistic."
Copyright 2019 The Sioux City Journal. All rights reserved. This material may not be published, broadcast, rewritten or redistributed.