The idea came to Nick Myers while he was watching "The King of Staten Island," a movie about a young man whose father was a firefighter who died on the job.
It got him thinking about firefighters and the work they do, which got him thinking about wrestling and the work those athletes do, and before long the Alliance High School wrestling coach was on the phone with Lincoln Fire and Rescue's Nancy Crist.
Firefighters often emphasize what happens when they're on a call, battling flames and saving people, he said, like wrestlers who emphasize what happens during competition.
"There's lots of people outside the wrestling craft that want to emphasize what happens on the competition side," he said. "But the fact is, when you get to the competition the hay's in the barn."
What happens on fire calls — like wrestling competitions, doesn't really show the hard work, the training, the teamwork and confidence-building that goes into making it happen.
So he called Crist and asked if he might bring his wrestlers to Lincoln to get an idea of what really goes into becoming a firefighter, people who work in a department where it's a full-time job.
"These guys have to live it every day," he said. "I wanted to tap into that."
Getting out of Alliance was part of it: a retreat for the kids who will put in all that hard work before the competitions next winter; a way to help them connect, and learn a little something in the process. Thursday they'll tour the Strategic Air Command & Aerospace Museum near Mahoney State Park, where Myers worked as an intern in college.
"It's more about the journey," he said.
Crist loved the idea, and thought it might be a way to encourage more young people to consider the profession. So she reached out to Cole Henn, the captain in charge of recruit training, who thought it might be a good experience for his recruits to practice some public outreach.
All of which meant 17 kids from Alliance — 14 wrestlers and three team managers — left their homes in Alliance, spent the night in a Lincoln motel and showed up at 6:30 a.m. Wednesday at the fire department's training center at Third and South streets.
Henn created a half a day designed to give the students some insight into the job, and what it takes to get there.
"We are basically giving them a day in the life of a recruit with Lincoln Fire and Rescue," he said.
It began with an early morning workout on rowing machines and air bikes, heaving sandbags over their shoulders and dragging them along the floor.
Then the students rotated to three stations: One to learn about (and dress up in) the 50 pounds of gear firefighters wear; one to work with the hoses they must put on and take off the fire rigs; and one learning about knots and ropes used to get fire equipment to firefighters inside a burning building (in this case the training tower).
"Our big goal was to do hands-on stuff," Henn said.
Wednesday afternoon, the students were to visit some of Lincoln's fire stations. Henn sees the possibility of having a day like this once or twice a year for students who live closer to home, an experiment that was going well on a sunny Wednesday morning.
"I think we'd be interested in doing this again for sure," he said.
Tradell Berry, one of the recruits helping the Alliance students Wednesday, said he hopes students leave understanding how important it is to work hard, to put their all into everything they do.
Charlotte Schmidt, an Alliance sophomore and one of the team managers, said as a kid she always wanted to be a firefighter. Working with the hoses and knots and gear Wednesday revived that interest in a profession she's seriously considering.
"This has been a dream of mine for a long time," she said.
Photos: Alliance wrestlers and LFR
Alliance wrestling visits Lincoln Fire and Rescue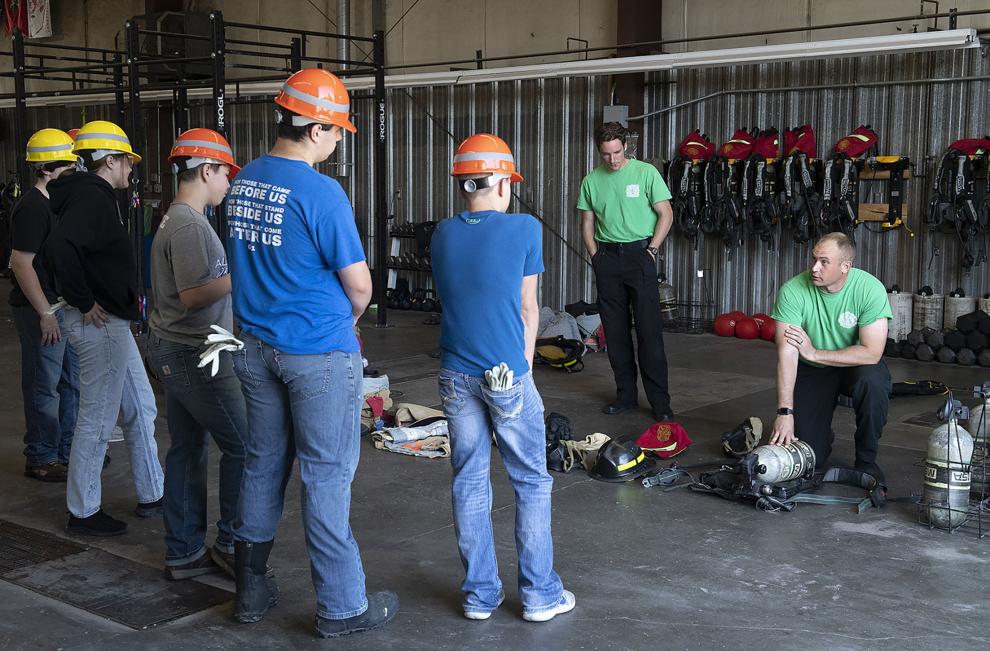 Alliance wrestling visits Lincoln Fire and Rescue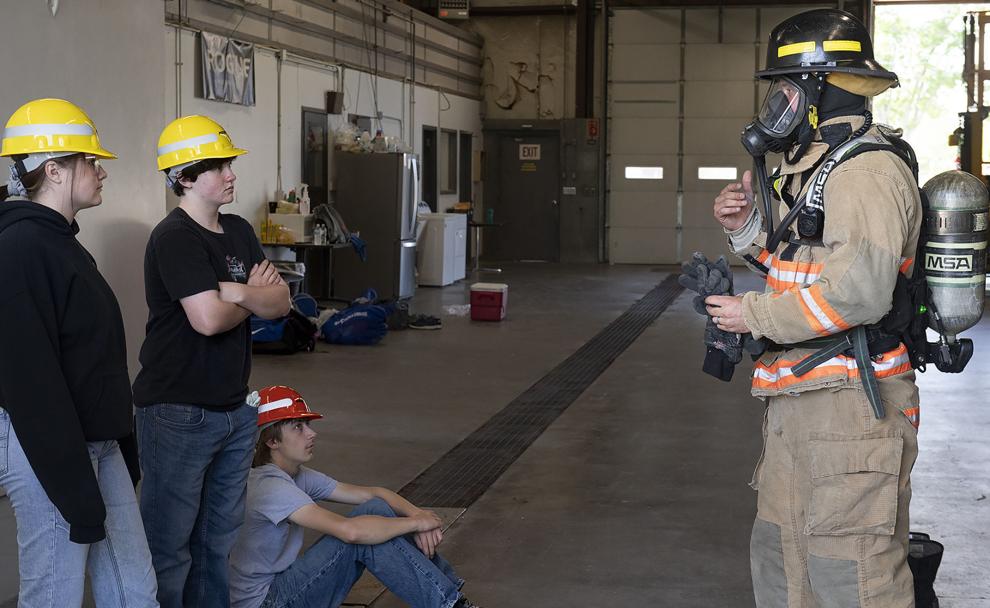 Alliance wrestling visits Lincoln Fire and Rescue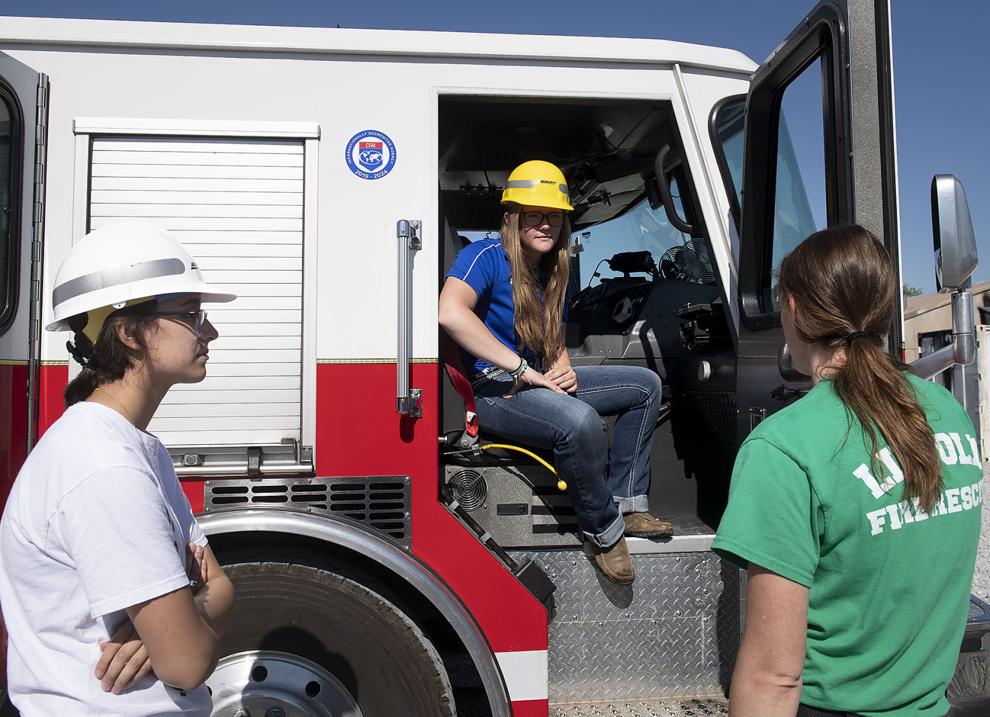 Alliance wrestling visits Lincoln Fire and Rescue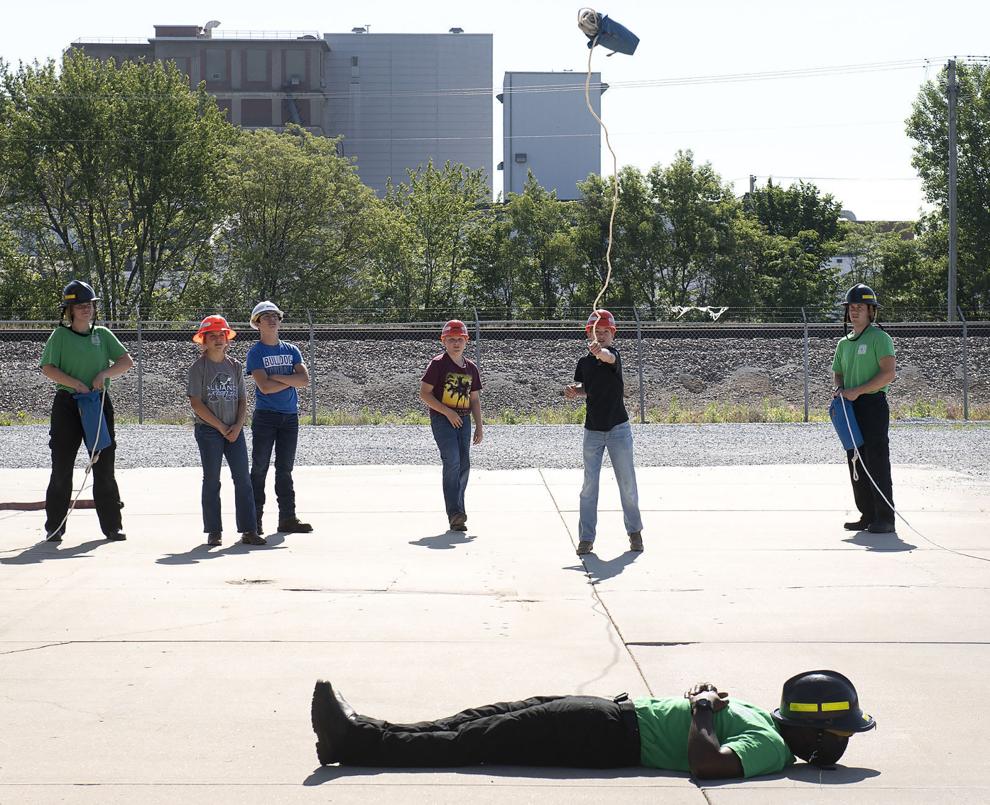 Alliance wrestling visits Lincoln Fire and Rescue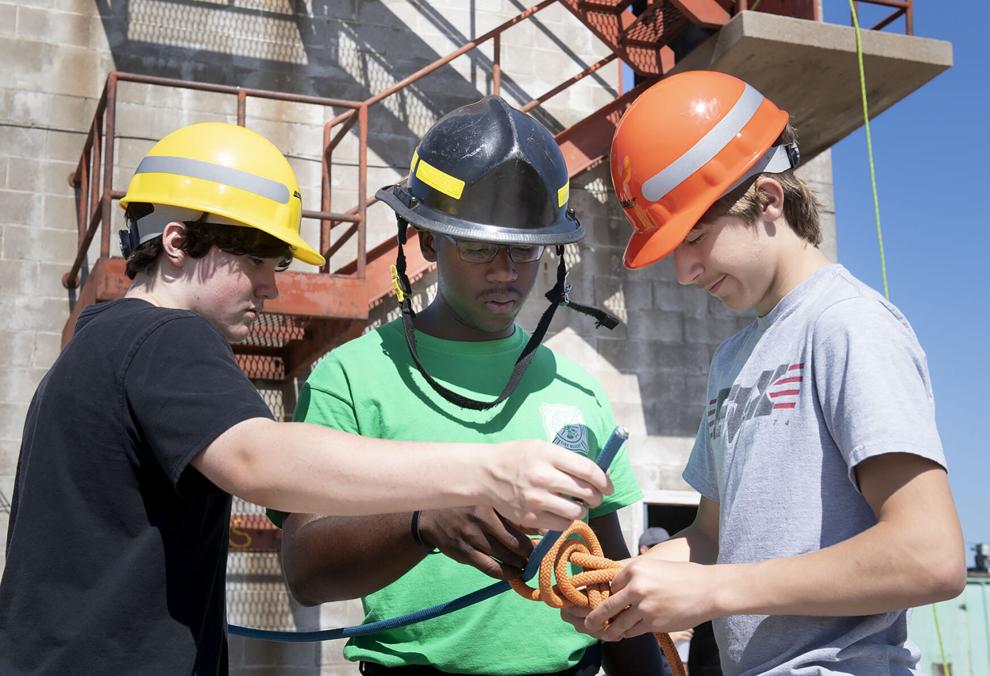 Alliance wrestling visits Lincoln Fire and Rescue
Alliance wrestling visits Lincoln Fire and Rescue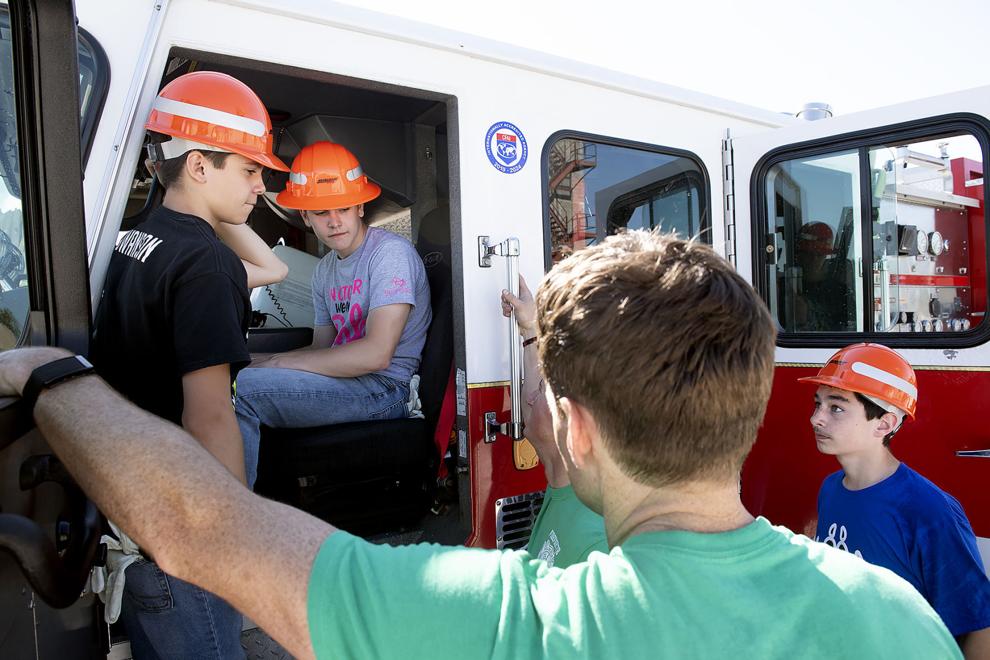 Alliance wrestling visits Lincoln Fire and Rescue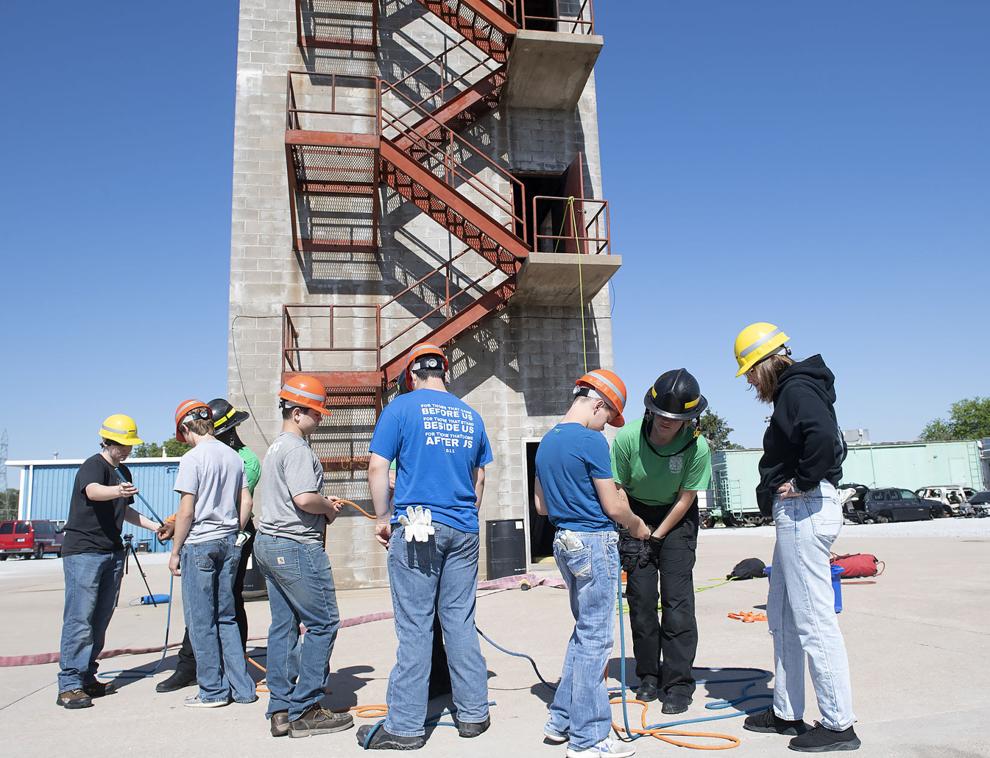 Alliance wrestling visits Lincoln Fire and Rescue
Watch now: Alliance wrestlers train with Lincoln Fire and Rescue recruits