MINNEAPOLIS (AP) — A marijuana industry activist who said he was temporarily living in Minnesota has been charged with threatening an unnamed …
PHOENIX (AP) — Legal sales of recreational marijuana in Arizona started on Friday, a once-unthinkable step in the former conservative strongho…
SIOUX FALLS, S.D. (AP) — South Dakota health officials reported Friday that an additional 11 people have died from COVID-19, and 316 more peop…
RAPID CITY, S.D. (AP) — Donald Trump's presidency ended just two days ago, but the City of Presidents organization is already working on addin…
PIERRE, S.D. (AP) — A reduction in visitors and tourism income broke a 10-year streak of industry growth last year, the Department of Tourism …
SIOUX FALLS, S.D. (AP) — Johns Hopkins University researchers say the rolling average number of daily new COVID-19 cases over the last two wee…
OMAHA, Neb. (AP) — The rural economy in parts of 10 Plains and Western states continues to grow, but rural bank CEOs say their biggest fears f…
The 80-year-old man was charged last year in the 1974 stabbing death of an elderly woman. Prosecutors say she was stabbed 38 times.
RAPID CITY, S.D. (AP) — A New York City man accused of killing three people in Rapid City made his first appearance in Pennington County Court…
Officials have not received reports of vaccines going to waste, as has happened elsewhere. But one day, FedEx had to scramble to find late-nig…
Paul Erickson pleaded guilty to wire fraud and money laundering after being charged with operating fraudulent investment schemes over 20 years…
PIERRE, S.D. (AP) — South Dakota Gov. Kristi Noem on Tuesday issued an executive order to merge two departments overseeing the state's agricul…
SIOUX FALLS, S.D. (AP) — The South Dakota daily COVID-19 update Tuesday reported no new deaths due to the coronavirus, a day after data compil…
When deputies began to pursue a stolen vehicle, the 25-year-old driver took off and reached 110 mph as he crossed from Lyon County to Lincoln …
Phase 1D, launched Monday, includes people 65 years and older, though vaccinations will begin with those 80 and older. 1D also includes high-r…
RAPID CITY, S.D. (AP) — Many thought one of South Dakota's top industries would take a huge hit in 2020 because of the coronavirus pandemic.
Nathan Foote, 42, is running out of time after an October diagnosis for COVID-19 hospitalized him and left his lung tissue scarred. "Eighty pe…
SIOUX FALLS, S.D. (AP) — South Dakota health officials on Sunday confirmed 23 deaths in the last day due to complications from the coronavirus.
PIERRE, S.D. (AP) — South Dakota is looking to build on one of the nation's fastest COVID-19 vaccinations rollouts so far by making vaccines a…
SIOUX FALLS, S.D. (AP) — U.S. Rep. Dusty Johnson says general threats against personal safety are part of being a politician. But, Johnson say…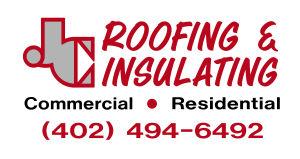 J.C. Roofing & Insulating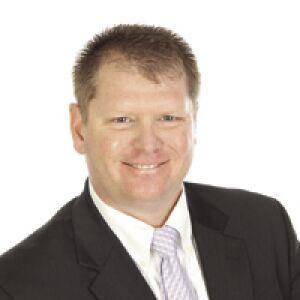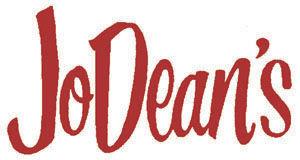 JoDean's Steak House & Lounge
ST. JOSEPH, Mo. (AP) — The federal government faces a second lawsuit over flooding along the Missouri River after it was ordered last month to…
RAPID CITY, S.D. (AP) — For nearly three months, Camp Mniluzahan has been providing shelter, warm meals and a sense of community for Rapid Cit…
LEMMON, S.D. (AP) — A grass fire in far southwestern North Dakota has consumed 20,000 acres, forcing farmers and ranchers to evacuate and leav…
RAPID CITY, S.D. (AP) — A federal judge has ordered Indian Health Services to release a report investigating how one of its doctors was able t…
BISMARCK, N.D. (AP) — A Bismarck teen accused of driving the wrong way on a Bismarck expressway and killing a South Dakota woman New Year's Da…
MINNEAPOLIS (AP) — A slow-moving winter storm with gusty winds is whipping up blizzard conditions and causing hazardous travel in southwestern…
PIERRE, S.D. (AP) — Native Americans and the South Dakota government should seek out ways to cooperate following a year in which Gov. Kristi N…