CHICAGO (AP) — A winter storm that brought snow and sleet to the Midwest and Plains created travel headaches Saturday after airlines canceled …
FARGO, N.D. (AP) — Most residents in the eastern Dakotas and western Minnesota were spending Saturday indoors while high winds at the back of …
PINE RIDGE, S.D. (AP) — Snow blanketed the living room of Erna Shepard's home the morning after a storm on the Pine Ridge Indian Reservation.
SALT LAKE CITY (AP) — At the urging of conservative advocacy groups, Republican legislators in more than a dozen states are promoting bills th…
SIOUX FALLS, S.D. (AP) — Mhiretab "Tab" Tsegaye doesn't remember the night of Nov. 5.
RAPID CITY, S.D. (AP) — It's called bend-and-stretch, a sequence of exercises that all Mortenson and Scull construction crews participate in b…
The winter weather advisory extended all the way into western Oklahoma and northern Arkansas, where freezing rain was expected Friday.
SIOUX FALLS, S.D. (AP) — A winter storm was pounding parts of the Upper Midwest with heavy snow and making travel treacherous Friday.
SIOUX FALLS, S.D. (AP) — South Dakota lawmakers are considering banning many flavors of vaping products in order to curb usage among teens.
PIERRE, S.D. (AP) — The chairman of the Crow Creek Sioux Tribe on Thursday called on South Dakota lawmakers to improve communication with Nati…
KEYSTONE, S.D. (AP) — President Donald Trump says he might attend a fireworks show that's returning to Mount Rushmore in South Dakota's Black …
ABERDEEN, S.D. (AP) — A South Dakota judge has agreed to a defense request for a second autopsy in a murder case, even though the victim's bod…
SIOUX FALLS, S.D. (AP) — The Sioux Falls City Council has passed an ordinance denouncing acts of hate and racism after equal rights organizati…
SIOUX FALLS, S.D. (AP) — A jury has convicted a Sioux Falls man who claimed he was protecting his family when he fatally stabbed another man.
PIERRE, S.D. (AP) — Lawmakers in South Dakota are considering whether to ban doctors from performing gender-transition operations and treatmen…
PIERRE, S.D. (AP) — South Dakota has reported three flu deaths, the first deaths of the season, state health officials said Tuesday.
Noem acknowledged that the state is highly dependent on agriculture and that last year's flooding was especially tough on farmers. She said th…
PIERRE, S.D. (AP) — Gov. Kristi Noem used her second State of the State speech to lay out her vision for growing the state's economy, touting …
Aberdeen American News, Jan. 11
A Wisconsin rancher has launched a Go Fund Me campaign to help cover the cost of buying new hay and paying for veterinarian bills.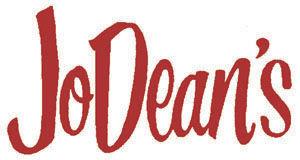 JoDean's Steak House & Lounge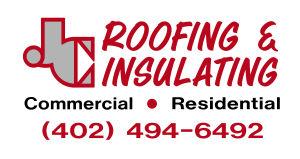 J.C. Roofing & Insulating

SIOUX FALLS, S.D. (AP) — Townships in South Dakota are facing economic difficulties as 2019 flood repair costs mount.
PIERRE, S.D. (AP) — The 2020 legislative session doesn't officially start until Tuesday, but the halls of the Statehouse were already buzzing …
The woman said the former principal singled her out after she was featured in the student newspaper in 2017 describing how she enjoys "Netflix…
ELK POINT, S.D. (AP) — A school district in South Dakota will pay $65,000 to settle a discrimination lawsuit brought by a former honor student.
PIERRE, S.D. (AP) — South Dakota's attorney general won't sign a brief in support of the Indian Child Welfare Act, unlike 27 other attorneys g…
SIOUX FALLS, S.D. (AP) — When Vermillion native Diane Nesselhuf adopted two children from Guatemala more than two decades ago, she was disturb…
DEADWOOD, S.D. (AP) — Each and every wrap and stitch Robin Carmody put in to 24, 5-foot by 8-inch hand-knit scarves over the last eight months…