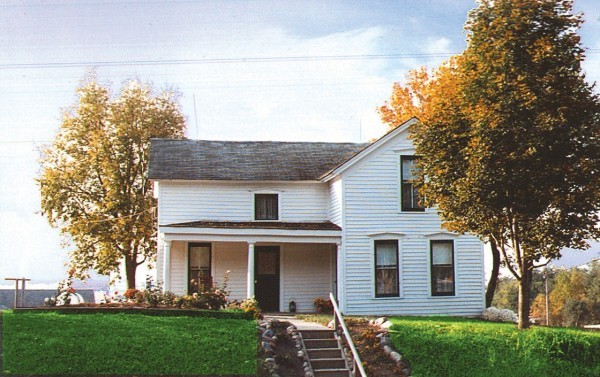 WALL LAKE, Iowa | Wall Lake residents spent Wednesday remembering Andy Williams, the town's famous native son.
Williams, 84, died Tuesday night at his home in Branson, Mo., where he had battled bladder cancer since late last year.
The boy from Wall Lake never forgot his hometown, though he moved from there at age 8 in 1936. The singer last returned seven years ago to dedicate a $3.5 million community center he boosted with a $25,000 gift made in his parents' names.
"A substantial donation," longtime friend Gus Schroeder said of the gift. "Andy never forgot Wall Lake. He was still calling here once per month until he got sick."
Williams spoke to the Journal in late 2010 as his autobiography, "Andy Williams: Moon River and Me," rose on the New York Times bestseller list.
He shared a confession at the time from his theater in Branson, Mo. "I've been insecure all my life," he said. "Our father taught us we weren't as good as others. He taught us to work. It's terrible, but it worked."
Williams started the book where it all began for him: Wall Lake. Forever known as "The Birthplace of Andy Williams," the town since 1998 has maintained his boyhood home at 102 E. First St., open for tours during the summer and by appointment anytime.
"My favorite room is the room in which he was born," said Betty Brotherton. "There's a quilt in that room that has his mother's (Florence Williams) name on it. The quilt was made the year Andy was born."
Williams' father, Jay Emerson Williams, worked for the railroad and sold insurance at night in Wall Lake, population 819. The elder Williams' passion, however, was always show business. The man who could sing and play six instruments learned early that his sons could harmonize. It came through evenings in the clapboard house, when everyone gathered around the piano.
This was in the mid-1930s, well ahead of the TV days Andy Williams would emulate in Christmas shows millions came to know as a holiday entertainment staple.
"When I was little, I'd stretch out on the worn, warm floorboards with my head under the piano stool and watch my father's feet on the (piano) pedals; for some reason that fascinated me," Williams wrote.
Jay and Florence joined the two oldest Williams boys (not Andy) in forming the first choir at Wall Lake Presbyterian Church. Andy wore his father down with his begging for inclusion. And at age 7, he joined the choir.
Andy practiced constantly at home to please his dad. He divided the $10 he and a brother earned for singing at the wedding of a neighboring farmer's daughter.
"My shared turned out to be $1, which didn't seem a very fair division of the spoils to me, but since Bob was 10 years older and very much stronger, it was pretty much take it or leave it," Andy remembered.
He spent his first professional payment that afternoon on sodas and candy.
Weeks later, Jay Williams came home and told the family they would be leaving Wall Lake for the city lights of Des Moines. Auditions and regular work would follow for the Williams Brothers before and after school.
They worked for a time at a Des Moines funeral parlor, paying off the debt their family incurred with the funeral and burial of brother Buddy, who died at home at the age of 2.
You have free articles remaining.
Young Andy hated that job at the funeral parlor. He would sing at only one other funeral the rest of his life: that of his great friend Bobby Kennedy.
While Andy Williams traveled the world, sold millions of records and became a multimillionaire, he still could feel the tug of his father, or the curt nod of approval Jay Williams allowed after a song sung well.
It was both a blessing and a curse, maybe more of the latter. Although Andy Williams performed regularly from the age of 7, he barely had two nickels to his name early in his adult life.
Was there a seminal point that began his trek to stardom?
"When I realized the stuff I was doing was all wrong," he said of the mid-1950s. "I had no name value, no record, no money. I got an agent who booked people into little dumb places for $300 a week. I didn't have enough money to take a piano player. I had to go out and find someone with a violin, a drum, an accordion."
It was all wrong. Williams came the realization in 1954 while sitting in a hotel dive in Cleveland one night eating ... gulp ... dog food. He returned to New York, made a collect phone call and had a brother send him $100 cash. He then took a swing at popular music and landed a temporary gig at The Blue Angel night club.
The first night there? He was approached after the show by Bill Harbach, who was putting together a concept called "The Tonight Show" for Steve Allen. Harbach needed a male singer.
Williams asked, "Who is Steve Allen?"
He auditioned, landed the job and soon got the feeling he was where he needed to be. His world again opened.
"I worked at it very hard, which is something I had always known -- work. And fortunately I got a job on TV," he said.
It would lead to his own TV show, one that included a section called "Wall Lake," in which guest Charlie Weaver talked about the happenings in Wall Lake and read from the Wall Lake Blade newspaper.
Although that show was dropped after a season, it planted the seeds of Williams' future family shows. The holiday living room singalongs with the Osmonds can be traced directly to the house in Wall Lake.
Williams donated most of the photos that hang in his birthplace, as well as several other items.
And although he could have stayed comfortable -- professionally speaking -- headlining at Caesar's Palace as he'd done for 20 years and spanning the globe -- Andy showed his father's maverick leanings by bolting for Branson. That was two decades ago, a time when country acts attracted 4 million people to the Ozarks community.
"How stupid was I to put $12 million cash into my own theater here?" Williams asked with a laugh. "No doubt there's a streak of my dad in me. No doubt I took a chance."
It was good as gold, like the tenor's voice. The tourists that used to number 4 million? Williams was hoping to get a small percentage of them. He did. And the number nearly doubled.
"It works because it's inexpensive and a tank of gas can bring millions here," he said.
It also worked because the insecure star behind the mic kept doing what he'd done seven-plus decades ago. He showed his Iowa work ethic, constantly honing his craft to make sure customers had a good time.
The lessons learned in a Wall Lake living room paid handsome dividends for three-quarters of a century.