At least one species is on the state's endangered list.
RENO, Nev. (AP) — A Twitter plea from a Nevada teen for a year of free chicken nuggets from Wendy's is now the most retweeted post of all time.
ANCHORAGE, Alaska (AP) — A 17-foot python that had caused concern in a community north of Anchorage, Alaska, since it went missing two weeks a…
TOKYO (AP) — "Star Wars" fans with deep pockets might consider it a golden opportunity.
NEW DELHI (AP) — India's officialdom is set to come down a notch.
NEW YORK (AP) — Two little ponies broke free from their New York City stables during the storm that's pounding the East Coast with snow, sleet…
SIOUX CITY | There are masks labeled 'Yelling Candidate,' 'Frowning Candidate' and 'Smirking Candidate.'
ATLANTA — Deer hunting season is on the way, but fans of venison might not have to trek out into the woods this year to get their fix.
STOCKHOLM | A Swedish court has ordered candy maker Mars to stop selling M&Ms in the Scandinavian country, at least not with the customary…
CHEROKEE, Iowa | An out-of-control inmate at Cherokee County Jail consumed parts of a telephone, according to authorities.
It wasn't your usual foot chase. Oxford police caught a homeless emu, with help from some barbed wire.
A Yale researcher says a lavish 1951 Explorers Club dinner in New York City didn't include 250,000-year-old extinct woolly mammoth, despite fo…
A community in far southeast Michigan is remembering an elderly man who would wave at passing motorists every day as he waited for the mail carrier.
Some students at Ellensburg High School are circulating a petition asking administrators to allow them to decorate their mortar board caps at …
BELLINGHAM, Wash. | Bellingham police and firefighters are asking businesses not to pull the fire alarm just because someone claiming to be fr…
COSTA MESA, Calif. | California agriculture officials are on the hunt for an invasive species of ant that's been spotted in an Orange County y…
CASTLE ROCK, Wash. (AP) — The mayor of Castle Rock is required to take anger management classes for violating the courtesy code at a City Coun…
FLINT, Mich. (AP) — A one-time costumed crime fighter who took a step on the wrong side of the law will spend more time on probation.
MUSKEGON, Mich. (AP) — A firefighter put his reptile-handling experience to good use when he rescued a 6-foot-long python from a burning home …
YPSILANTI, Mich. (AP) — A fundraising event for children's art in Michigan has pitted participants with big appetites against 20-foot-long bra…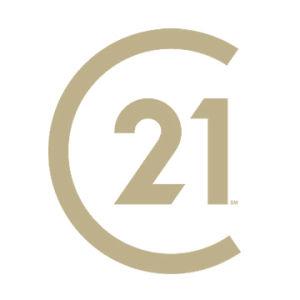 Eric Banks, Century 21 Prolink
A ban on spitting in public in Grand Rapids could soon be off the books.
PORTLAND, Ore. (AP) — Not all sand is created equal. Just ask Lily, the Oregon Zoo's youngest elephant.
WESTPORT, Wash. (AP) — The human skull found in a crab pot off the Washington coast is being sent to the FBI crime lab at Quantico, Va.
Consider this our annual newsletter - just so you know what we've been up to. We love you all and hope you have a fantastic holiday! #xmasjammies
Sioux City has designated compassplant, a native prairie flower, as the official city flower.
A South Sioux City resident said someone spray-painted her dog with graffiti. Police are investigating.
A wayward basset hound has confounded residents of a west Sioux City neighborhood for more than a year, sneaking into yards and stealing pet f…