NEW YORK (AP) — Stocks are falling in morning trading on Wall Street Monday and deepening last week's losses, as a troubling climb in coronavi…
BRUSSELS (AP) — Tensions between the European Union and Turkey have risen further after Turkish President Recep Tayyip Erdogan questioned the …
TIRANA, Albania — Albanian authorities have decided to open a new COVID-19 hospital with 150 beds after the existing two hospitals are reachin…
The GOP is starting to look a lot like an autocratic party, a large study into political identity has found.
ATHENS, Greece (AP) — Greece on Monday denounced Turkey's plans to carry out a maritime military exercise on Oct. 28, a Greek national holiday…
TOKYO (AP) — Japan will achieve zero carbon emissions by 2050, Prime Minister Yoshihide Suga declared Monday, outlining an ambitious agenda as…
WARSAW, Poland (AP) — Women's rights activists said Monday they are planning more protests in Poland, despite pandemic restrictions, after a t…
MOSCOW (AP) — Russian President Vladimir Putin proposed Monday that NATO and Russia should conduct mutual inspections of each other's military…
BERLIN (AP) — German Chancellor Angela Merkel's party on Monday delayed for the second time a decision on who will become its new leader, putt…
HONG KONG (AP) — China's Ant Group could raise close to $35 billion in what would be the largest public share offering in history.
BRUSSELS (AP) — Authorities warned Monday that Belgium faces a pivotal week in its struggle to limit the spread of the coronavirus, as a serie…
VILNIUS, Lithuania (AP) — A center-right coalition in Lithuania, led by the conservative Homeland Union, is headed back to power after eight y…
CANBERRA, Australia (AP) — Melbourne, Australia's former coronavirus hot spot, will largely emerge from a lockdown after the nation's second-l…
Wales has imposed a so-called 'firebreak' lockdown for two-weeks during which almost everyone is required to stay at home. Under the new rules…
YEREVAN, Armenia (AP) — Armenia and Azerbaijan on Monday accused each other of violating the new cease-fire announced the day before in a bid …
BEIJING (AP) — China's government said Monday it will impose sanctions on U.S. military contractors including Boeing Co.'s defense unit and Lo…
Like the groundhog that peeks out and then retreats until winter is over, Wales has been forced back underground by the shadow of the coronavirus.
BERLIN (AP) — German health care company Bayer said Monday it is buying Asklepios BioPharmaceutical, a U.S.-based firm specializing in gene th…
France is recalling its ambassador to Turkey over comments made by Turkish president Recep Tayyip Erdogan about French president Emmanuel Macr…
KUALA LUMPUR, Malaysia (AP) — Malaysia's prime minister faced calls to resign from both sides of the political aisle Monday after the king reb…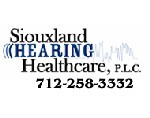 Siouxland Hearing Healthcare P.L.C.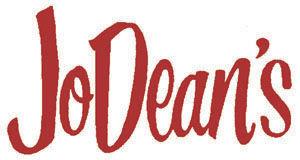 JoDean's Steak House & Lounge
BEIJING (AP) — Chinese leaders met Monday to formulate an economic blueprint for the next five years that is expected to emphasize development…
LONDON (AP) — While most music stars are rescheduling tour dates to 2021, Harry Styles is looking farther ahead and making plans to headline h…
China's top leaders meet behind the doors to map out their political and economic agenda for the next five years, as the ruling Communist Part…
CANBERRA, Australia (AP) — Australia on Monday condemned Qatar authorities' treatment of women passengers on a flight to Sydney who were subje…
China's top leaders are meeting behind closed doors in Beijing on Monday to map out their economic and political agenda for the next five year…
China's top leaders are meeting behind closed doors in Beijing on Monday to map out their economic and political agenda for the next five year…
DUBAI, United Arab Emirates (AP) — As coronavirus infections reached new heights in Iran this month, overwhelming its hospitals and driving up…