PARIS (AP) — Thinking of her late coach the whole time, Barbora Krejcikova went from unseeded to Grand Slam champion at the French Open.
The Latest on the Group of Seven nations meeting being held in England:
FALMOUTH, England (AP) — Turbulence from the divorce between the U.K. and the European Union provided an unwanted distraction at the Group of …
CARBIS BAY, England (AP) — Leaders of the world's largest economies unveiled an infrastructure plan Saturday for the developing world to compe…
BEIJING — Top U.S. and Chinese diplomats appear to have had another sharply worded exchange, with Beijing saying it told the U.S. to cease int…
LONDON (AP) — British Prime Minister Boris Johnson gave a strong hint Saturday that the next planned relaxation of coronavirus restrictions in…
TEHRAN, Iran (AP) — Iran's seven presidential candidates offered starkly different views Saturday in the country's final debate, with hard-lin…
VIENNA (AP) — Talks between Iran and global powers restarted Saturday with the goal of trying to restore a landmark agreement to contain Irani…
PARIS (AP) — A French far-left leader got a faceful of flour at the start of a Paris march Saturday against "the ideas of the far right," days…
SKOPJE, North Macedonia (AP) — Police in North Macedonia said officers discovered a group of 20 Bangladeshi migrants packed in a van on a majo…
LONDON (AP) — Fresh from charming leaders at the Group of Seven summit, Queen Elizabeth II was back at her residence at Windsor Castle on Satu…
ALGIERS, Algeria (AP) — Algerians vote Saturday for a new parliament in an election with a majority of novice independent candidates running u…
MILAN (AP) — Before the pandemic, students at Italy's oldest and largest music conservatory were always told to move "closer, closer, closer" …
NEW DELHI (AP) — Ram Babu moved from his village to the Indian capital New Delhi in 1980, to clean cars. Soon, he learned to drive and got a j…
BEIJING (AP) — Top U.S. and Chinese diplomats appear to have had another sharply worded exchange, with Beijing saying it told the U.S. to ceas…
UNITED NATIONS (AP) — The U.N. General Assembly on Friday approved the nomination of Costa Rican economist Rebecca Grynspan to head the U.N. a…
BAGHDAD (AP) — Iraq's oil sector is rebounding after a catastrophic year triggered by the coronavirus pandemic, with key investment projects o…
Together, these seven wealthy nations form the foundation of the modern global economy and the cooperative rules-based system on which it is built.
CARBIS BAY, England (AP) — Group of Seven leaders brought pledges to share vaccine doses and make a fairer global economy Friday to a seaside …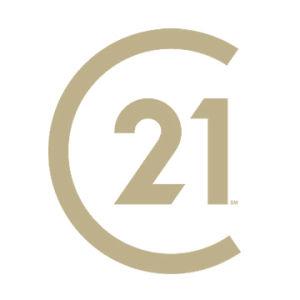 Eric Banks, Century 21 Prolink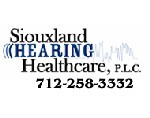 Siouxland Hearing Healthcare P.L.C.
SACRAMENTO, Calif. -- California Gov. Gavin Newsom has signed an executive order that will lift most of the state's coronavirus rules.
ROME (AP) — Postponed by a year, the biggest sporting event since the coronavirus brought the world to a halt kicked off Friday at the Stadio …
See why a group of Pikachus were spotted outside of the G7 summit, watch a group of alpacas play during rare snowy weather in Australia, and m…
Russian President Vladimir Putin is going to Geneva, Switzerland, not merely to appear on the same platform as President Joe Biden, but becaus…
LONDON (AP) — Queen Elizabeth II has used her birthday honors list to celebrate those at the forefront of the U.K.'s rapid rollout of COVID-19…
Wall Street closed out a mostly listless week Friday with a wobbly day of trading that helped nudge the S&P 500 to its third straight weekly gain.
The Latest on the Group of Seven nations meeting being held in England: