DUBAI, United Arab Emirates (AP) — A family of four Chinese tourists in the United Arab Emirates on Wednesday became the first cases in the Mi…
DAMASCUS, Syria (AP) — Syrian government forces captured one of the largest and most strategic rebel-held towns in the country's northwest, th…
BANGKOK (AP) — British Airways said Wednesday it is halting all flights to China, joining several Asian carriers that are either suspending or…
VATICAN CITY (AP) — Nine priests and brothers of a Catholic group recently shut down by the Vatican are under investigation by Italian authori…
BEIJING (AP) — Countries began evacuating their citizens Wednesday from the Chinese city hardest-hit by a new virus that has now infected more…
SANAA, Yemen (AP) — A drastic escalation in fighting between the Saudi-led military coalition and Houthi rebels in Yemen has killed and wounde…
BERLIN (AP) — Lamenting rising anti-Semitism in Europe, Israel's president said Germany "must not fail" in fighting it as he addressed German …
ISLAMABAD (AP) — A Pakistani man arrested earlier this month in Islamabad over the 2005 killing of a British woman police officer does not wan…
LONDON (AP) — The European Union unveiled security guidelines for next generation high-speed wireless networks that stop short of banning Huaw…
MADRID (AP) — The regional president of Spain's conflict-riven Catalonia says he will soon call an early election amid splits in his governmen…
BEIJING (AP) — The Latest on the outbreak of a new virus from China:
OUAGADOUGOU, Burkina Faso (AP) — Six soldiers are dead and seven others are missing after their vehicle struck a roadside bomb in eastern Burk…
MOSCOW (AP) — Russia's Investigative Committee on Wednesday detained five former police officers involved in a controversial drug arrest of a …
BRUSSELS (AP) — The European Parliament on Wednesday is set to overwhelmingly approve the departure of the United Kingdom from the European Un…
BEIJING (AP) — In a normal year, the city of Beijing springs to life in the closing days of the annual weeklong Lunar New Year holiday as fami…
DHAKA, Bangladesh (AP) — Authorities in Bangladesh in partnership with the United Nations will expand educational programs for hundreds of tho…
KILKEEL, Northern Ireland (AP) — When it comes to U.K.-European Union relations, there's nothing like slapping a fish around. After all, both …
BERLIN (AP) — Pit and Paule, the new star attractions at Berlin's zoo, have made their first foray into the limelight, climbing and tumbling a…
DAKAR, Senegal (AP) — As extremist violence grows across Africa, the United States is considering reducing its military presence on the contin…
JERUSALEM (AP) — Emboldened by a supportive White House, Israel appears to be barreling toward a showdown with the international community ove…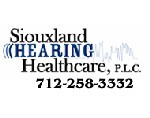 Siouxland Hearing Healthcare P.L.C.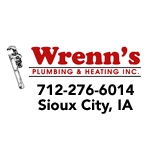 Wrenn's Plumbing & Heating Inc.
KHARTOUM, Sudan (AP) — Sudan hopes to cut fuel subsidies over the course of 18 months, starting as early as March, and replace them with direc…
MEDAN, Indonesia (AP) — Landslides and floods from torrential rains on Indonesia's Sumatra island killed at least seven people and displaced t…
BERLIN (AP) — This year's Berlin International Film Festival will have a decidedly dark focus, with many of its headline movies reflecting the…
BRISBANE, Australia (AP) — China's national women's soccer team has been quarantined in Australia ahead of an Olympic qualifying tournament as…
MILAN (AP) — In a bid to rob an armored vehicle, a gang of thieves set up barriers of burning vehicles and spilled nails on a highway near Mil…
JERUSALEM (AP) — A senior Israeli minister said on Wednesday that a Cabinet vote to endorse annexation of parts of the West Bank will not take…
BEIJING (AP) — With barricades and wary guardians, villages on the outskirts of Beijing are closing themselves off to outsiders to ward agains…