TOKYO (AP) — Nissan unveiled an electric crossover vehicle Wednesday, the Japanese automaker's first major all-new model since getting embroil…
CANBERRA, Australia (AP) — Virus restrictions once lifted are being reimposed, shutting businesses and curbing people's social lives as commun…
SKOPJE, North Macedonia (AP) — Voters in North Macedonia are donning masks to take part in a general election, following months of delays due …
NEW DELHI — India's coronavirus caseload is approaching 1 million with a surge of 29,429 in the past 24 hours, prompting authorities to reimpo…
BEIJING (AP) — China's government has warned it will protect Chinese companies after Washington said enterprises may face legal trouble if the…
BEIJING — China is further easing restrictions on domestic tourism after reporting no new local cases of COVID-19 in nine days.
MOBILE, Ala. (AP) — Former U.S. Attorney General Jeff Sessions lost the Republican nomination for his old Senate seat in Alabama to former col…
Shares were mostly higher in Asia on Wednesday as investors were encouraged by news that an experimental COVID-19 vaccine under development by…
SAN DIEGO (AP) — Marking significant progress, firefighters were able to move deeper inside the fire-engulfed USS Bonhomme Richard on Tuesday …
NEW YORK (AP) — Jeffrey Epstein's former girlfriend, Ghislaine Maxwell, will remain behind bars until trial after she was denied bail Tuesday …
LONDON (AP) — Britain on Tuesday backtracked on plans to give Chinese telecommunications company Huawei a role in the U.K.'s new high-speed mo…
FORT LAUDERDALE, Florida (AP) — Florida surpassed its daily record for coronavirus deaths Tuesday amid rising global worries of a resurgence, …
Dr. Lilian Abbo, an infectious disease expert at the Jackson Health System says Miami is the new coronavirus epicenter. Florida reported its h…
TORONTO (AP) — The U.S., Canada and Mexico are poised to extend their agreements to keep their shared borders closed to non-essential travel t…
WARSAW, Poland (AP) — The leader of Poland's right-wing ruling party said Tuesday that some news media are misrepresenting the country's image…
The usual grandiose military parade celebrating Bastille Day in Paris was recalibrated to honor medics, supermarket cashiers, postal workers a…
MINSK, Belarus (AP) — Election authorities in Belarus on Tuesday barred two main rivals of authoritarian leader Alexander Lukashenko from runn…
Presumptive Democratic nominee Joe Biden said that without presidential leadership during the coronavirus pandemic, Americans cannot get back …
TV host and engineer Grant Imahara, known for hosting Discovery Channel's "MythBusters" and Netflix's "White Rabbit Project," has died at 49, …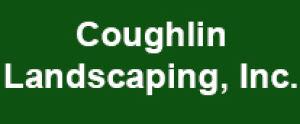 Coughlin Landscaping, Inc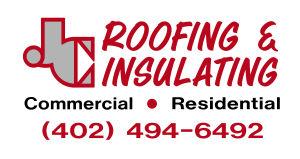 J.C. Roofing & Insulating
TERRE HAUTE, Ind. (AP) — The federal government on Tuesday carried out its first execution in almost two decades, killing by lethal injection …
MILAN (AP) — Prada headlined Day 1 of Milan's first Digital Fashion Week on Tuesday with a series of out-sourced videos and the apt subtitle '…
Local Police say a driver deliberately crashed a bus full of passengers into a reservoir in southwestern China, hours after discovering his ho…
NEW YORK (AP) — This was supposed to be the year of the comeback for Boysie Dikobe, a South African dancer recovering from his second hip repl…
THE HAGUE, Netherlands (AP) — Qatar won a legal battle Tuesday in its efforts to end a long-running aviation boycott by Arab neighbors when th…
CNN's John King breaks down the latest US coronavirus data showing the seven-day average has risen above 60,000 making it the highest average yet.
ROME (AP) — Italy on Tuesday returned to France a stolen artwork by British artist Banksy that was painted as a tribute to the victims of the …