BEIRUT — The recent deadly earthquake in Turkey and Syria, which caused billions of dollars in damage, has boosted the prospects of Syria's once widely shunned president return to the Arab fold, but it appears unlikely to jump-start large-scale reconstruction in the war-ravaged country.
As Syria's conflict entered its 13th year this week, President Bashar Assad's government still refuses to make concessions to his domestic opponents, rejecting long-standing demands by the United States and its allies as a political solution remains elusive.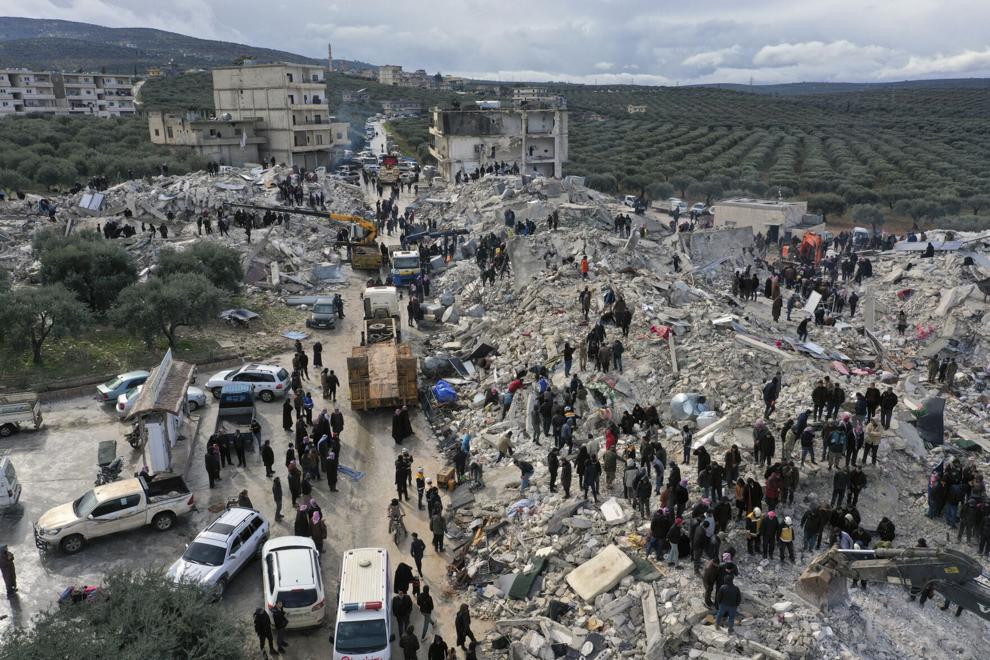 Oil-rich Gulf Arab countries have been stepping up efforts to normalize ties with the Assad government, but analysts say the ongoing political paralysis is likely holding them back from pumping billions of dollars for reconstruction into Syria.
The Feb. 6 earthquake that hit Turkey and Syria, killing more than 50,000 people, including about 6,000 in Syria, exacerbated the destruction caused by Syria's 12-year conflict which has killed nearly half a million people.
The World Bank estimated in an initial post-earthquake assessment that the disaster had caused $5.1 billion worth of physical damage across both government- and rebel-held Syria. It estimated some $226 billion in losses — including economic and physical damage — during the first four years of the war in 2016, about four times Syria's 2010 gross domestic product.
Since the balance of power shifted in Assad's favor over the past few years, the government has rebuilt small parts of the country with the help of its allies. These include a section of the centuries-old market in the northern city of Aleppo and some historic mosques in Aleppo and the central city of Homs. However, entire cities, towns and villages remain in ruins, while the conflict has caused lasting damage to the country's electric, transportation and health systems.
The quake worsened the situation.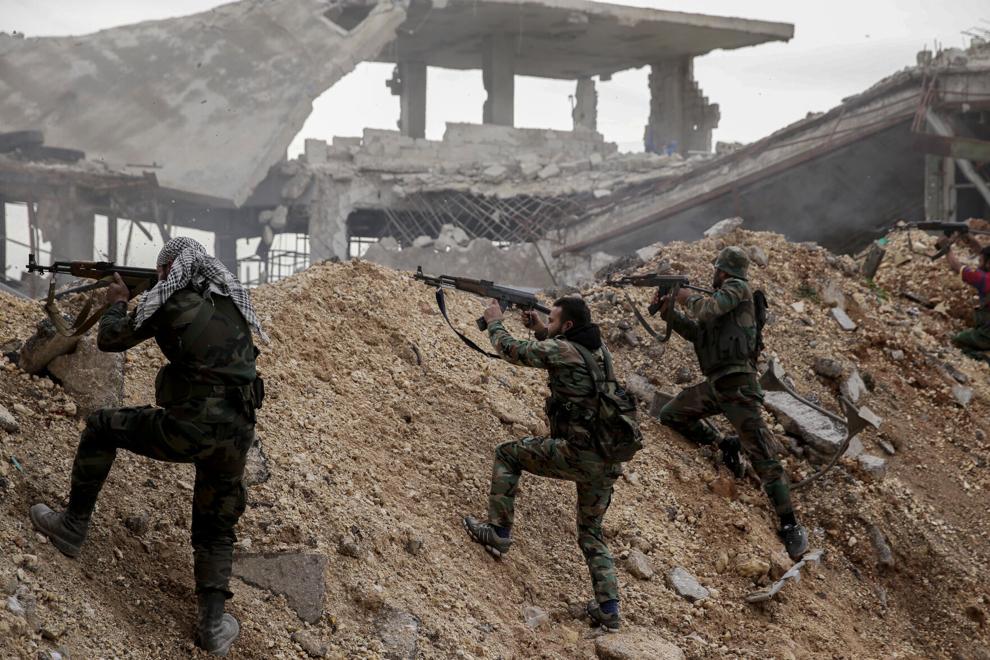 International medical and humanitarian agencies fear dangerous outbreaks of diseases because the country's battered water and sanitation systems were further damaged by the quake. The Red Cross' global chief recently said that rebuilding infrastructure ought to be a priority.
Still, the quake and recent rapprochement between regional powerhouses Iran and Saudi Arabia, who since 2011 have supported rival groups in Syria's conflict, may be a turning point in Damascus' political fortunes.
Assad appears poised to make a political comeback in the Arab world, more than a decade after the 22-member Arab League suspended Syria's membership over his brutal crackdown on protesters and later on civilians during the war.
International sympathy following the quake appears to have sped up the regional rapprochement that had been brewing for years. Before the tragedy, the United Arab Emirates had already reestablished ties with Damascus, while Syria had been increasing its contacts with Turkey, a main backer of the opposition.
After the disaster, formerly hostile Arab countries such as Saudi Arabia delivered aid to government-held Syria, along with Assad's traditional backers Russia and Iran. Washington's key allies began restoring or bolstering diplomatic ties with the Syrian government.
Tunisia's president recently said he hopes to reestablish ties with Syria, while the foreign ministers of Jordan and Egypt met with Assad in Damascus for the first time since 2011. The region's top parliamentarians agreed in a Baghdad summit last month to work toward ending Syria's political isolation.
Saudi Arabia's foreign minister acknowledged that there is a growing consensus among Arab countries that dialogue with Damascus is necessary. Riyadh is hosting the next Arab League summit in May, where most states hope to restore Syria's membership after it was suspended in 2011, the Arab League's Secretary-General Ahmed Aboul Gheit said Tuesday.
Syria hopes that such reconciliation will unlock long-awaited funds to rebuild the battered country. However, analysts said it is unlikely to happen at any large scale for now.
"Reconstruction and its funding are thorny issues and are not currently on the table," said prominent Istanbul-based Syrian economist Samir Seifan.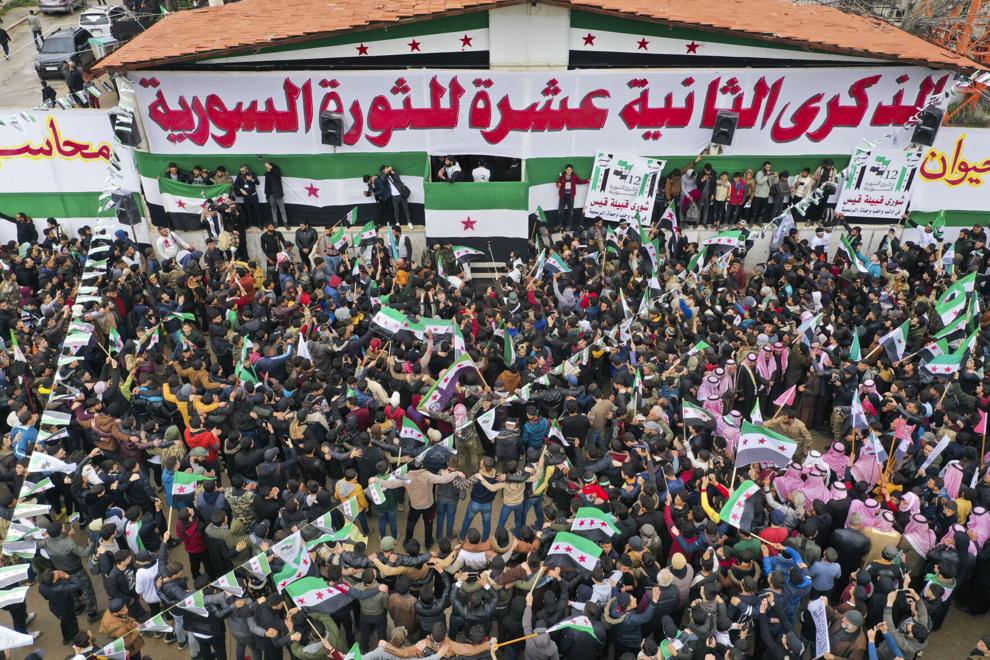 One reason is the sheer size of the challenge. Seifan estimated that Syria suffered about $150 billion in physical damage, and said reconstruction could ultimately cost over $400 billion as it includes lost opportunities such as development projects that would otherwise have been carried out.
Some Arab nations, such as key Syria opposition backer Qatar, want Assad to make concessions to the opposition in order to reconcile, he said.
But perhaps the largest barrier to ending Syria's international isolation is that Washington has not had a change of heart about Assad.
"We have been clear when it comes to our policy on the Assad regime," a U.S. State Department spokesperson told The Associated Press on condition of anonymity under regulations. "Absent enduring progress toward a political solution to the Syrian conflict, we will not normalize relations with the regime, nor will we support other countries normalizing relations."
Syria has not implemented U.N. Security Council resolution 2254 adopted in December 2015 as a road map to peace in Syria. Acceptance of the road map is a key demand of the U.S and the European Union for normalizing relations with Damascus.