(StatePoint) Estimates on the number of students who lack reliable connectivity outside the classroom range greatly. What's known for sure is …
(BPT) - In 2020, the sudden shift companies made to remote work was seen as temporary. Unfortunately, due to the Delta variant and increasing …
(BPT) - Whether you're actively looking for a job or are simply curious about a new career, you're not alone. Millions of people nationwide ar…
(NewsUSA) -High-achieving college graduates are continuing to flock to Wall Street pursuing dream careers in finance. This year, investment ba…
(BPT) - People across the world have tackled immense challenges since the start of the global COVID-19 pandemic, from social isolation to fina…
(BPT) - Military sexual trauma (MST) refers to a service member's experience with sexual assault or sexual harassment at any point during mili…
(StatePoint) Pre-K learning is fundamental, giving children the skills they will need to thrive in school and beyond. But sometimes kids need …
(BPT) - Universities and colleges are trying to pick up where they left off before the pandemic lockdown, but getting students and faculty bac…
(StatePoint) Having the right tech tools can make homework and studying easier. Not only can it reinforce what was learned in the classroom, i…
(BPT) - Parents look forward to it, but kids might not — the time when families everywhere start thinking about going back to school. As savvy…
(BPT) - As the world becomes increasingly digital, careers in electrical engineering continue to be in high demand. Technology constantly chan…
(NewsUSA) - Transportation technology is critical to the American economy, as are the skilled technicians who help maintain steady supply chai…
(BPT) - With recent news reports focusing on professional athletes' mental health, the conversation has turned to a broader shared experience.…
(NewsUSA) -You herd it here first, the Illinois State Fair is back again this year, providing a way for skilled young farmers to show off thei…
(StatePoint) Whether you simply prefer doing things solo or you have a tight schedule that makes it difficult to commit to classes at set time…
(BPT) - Tommy Collins was the first in his family to get his degree. While he finished out his senior year at home due to the pandemic, he gra…
(NewsUSA) - Toys for Tots is the nation's flagship children's Christmastime charity, but the Program extends to helping children and families …
(BPT) - Tommy Collins was the first in his family to get his degree. While he finished out his senior year at home due to the pandemic, he gra…
(NewsUSA) - Toys for Tots is the nation's flagship children's Christmastime charity, but the Program extends to helping children and families …
(StatePoint) 3M Sponsored Content. The pandemic has deeply impacted learning experiences for students across America. As educators and student…
(BPT) - Paralysis is life altering for the person impacted, their families or friends, and their caregivers. Whether you are newly paralyzed o…
(NewsUSA) -Many of today's students are tuning in to the possibilities of a career in financial planning.
(NewsUSA) They may be one of the best-kept secrets out there. In fact, even as college costs keep rising as surely as we're all getting kind o…
(BPT) - With many offices welcoming back employees over the next few months, employers and employees alike are wondering what their new workpl…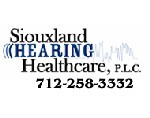 Siouxland Hearing Healthcare P.L.C.
(NewsUSA) -Parenting is hard, and the past year was especially challenging for parents of school-aged kids, as they struggled to juggle their …
(StatePoint) Many students spent the last school year learning virtually, and now, there are a lot of items on parents' and teachers' to-do li…
(BPT) - A teen tapping away on a smartphone is a common sight in the United States, but seeing a farmer in the field doing the same thing migh…
(BPT) - It may be mid-summer, but back-to-school season is just around the corner. While the world is slowly returning to normal, it can be a …
(BPT) - The pandemic has brought with it a number of challenges, from quarantining to social distancing and remote working — all of which resu…
(BPT) - As vacation destinations and businesses reopen across the country, the hospitality industry is poised for significant growth. Accordin…
(StatePoint) College bound this fall? Let this round-up be your guide for a smooth start to the fall semester: