(StatePoint) Science has consistently shown that the first three years of life are vital to a child's developing brain, and new research confi…
(StatePoint) Whether you're braving the cold to find the perfect Hanukah gift or searching high and low for the ideal Christmas tree, there ar…
(NAPSI)—It could be said that everything Troy Amdahl learned to love he learned in kindergarten. No kidding. He met Kristen, his wife of 29 ye…
(StatePoint) During the holiday season, there tends to be a lot of focus on big celebrations and spending money. But during this festive time …
(Family Features) Do you get short of breath doing daily activities? Feel like you're unable to take deep breaths? Are you constantly coughing…
(Family Features) It's important today to find ways to connect with others to help deepen your understanding of those around you. In a time wh…
7 steps to a successful game day gathering
(Family Features) From housing and business policies to overarching economic health, pets are making a profound impact on the lives of their o…
(Family Features) Winter is the season for family gatherings, snow days and breaks from school and work, but all this time indoors can lead to…
(Family Features) If you're among the millions of people in the United States who suffer from a chronic illness, you may use "sharps" to manag…
(Family Features) Holidays are filled with traditions, but when someone you used to share those moments with has died, managing grief during t…
(StatePoint) While all the gear, clothes and toys your kids possess are signs of a joyful childhood, keeping it all organized is essential for…
(NewsUSA) - A national housing survey found 88 percent of Hispanics felt homeownership was a good long-term investment, with 92 percent report…
(StatePoint) While all the gear, clothes and toys your kids possess are signs of a joyful childhood, keeping it all organized is essential for…
(NewsUSA) - A national housing survey found 88 percent of Hispanics felt homeownership was a good long-term investment, with 92 percent report…
"Rival's Break" by Carla Neggers (MIRA)
5 tips from a professional tiger trainer
(Family Features) Fall is notorious for comfort foods like pumpkin spice lattes and game day nachos. Combine these tempting seasonal staples w…
(Family Features) It's not always easy staying organized. Life is busy, chaotic and fast-moving. Although it can be easy to get discouraged at…
(Family Features) Adding a four-legged friend to the family is no small decision, and it's easy to get distracted by sweet eyes pleading to be…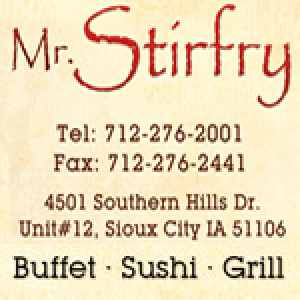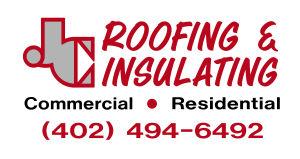 J.C. Roofing & Insulating
(Family Features) Sports help shape kids' lives, but due to funding shortages, some school sports programs are at risk.
(NewsUSA) - Lung cancer is the nation's leading cancer killer, expected to claim more than 142,000 lives this year alone. That is more than th…
(StatePoint) More than 16 million family members and friends are serving as Alzheimer's caregivers in the U.S. As families approach the holida…
(StatePoint) Getting young children acquainted and comfortable with digital devices and their interfaces is essential in today's tech-driven world.
(StatePoint) Daylight Saving Time may end like clockwork each fall, but that doesn't make the transition any easier. Here are four ways to avo…
"The Devil and Dayna Dalton" by Brit Lunden
(Family Features) You may not want to consider a time when you might not be able to fully take care of yourself, but the reality is there is a…