(BPT) - While coordinating regular family meals can sometimes be challenging, the benefits of spending time around the table with loved ones a…
(BPT) - Now that summer is behind us and the new school year is finally here, students are preparing for an untraditional year. Whether studen…
(Family Features) Step up your snack game with a salsa that takes flavor to the next level. With a variety of veggies mixed together, this Len…
(Family Features) The seemingly constant rush of hectic school days and nights often leaves busy families feeling like there's no time for a h…
(Family Features) Full days of learning and educational growth, whether taking place in the classroom or at home, require filling breakfasts, …
(Family Features) During a school year that's sure to be a new experience for students and parents alike, many of the everyday necessities, li…
(Family Features) While this autumn season will likely look different than years past, wholesome meals celebrating fall flavors provide someth…
(Culinary.net) Comfort food typically calls to mind soups, stews and hearty meals meant to warm you up on a chilly day. However, you can also …
(Family Features) According to the "Journal of Nutrition Education and Behavior," studies have proven that eating meals together as a family c…
(Culinary.net) Some desserts deliver sweet taste that satisfies taste buds while others provide a rich flavor that lingers long after you've f…
(BPT) - It's no secret that this time of year looks different than in years past. For many families, the differences lie heavily in this year'…
(Culinary.net) Pumpkin is the flavor of the season when fall comes around, especially when used in heartwarming desserts and sweet treats the …
(Family Features) Eggs are for everyone, including babies and toddlers, according to the 2020 Dietary Guidelines Advisory Committee that relea…
(Culinary.net) Nearly anytime can be a good time for a decadent dessert. This Creamy Raspberry Mocha Parfait, which combines the flavors of in…
(Family Features) If you're looking to spice up your mealtime routines, especially during those busy school nights, you may find your solution…
(Family Features) If you're looking to spice up your mealtime routines, especially during those busy school nights, you may find your solution…
(BPT) - Nothing beats a classic! Now is the time to master the art of cocktail making and show your friends what you are made of. Think of Coi…
(NAPSI)—While gardeners enjoy their harvests, many want to share their bounty with friends and family who live far away. But that could be a p…
(NewsUSA) - "The Lines Between Us"
(Family Features) Introducing kids to unfamiliar flavors doesn't have to be a frightful experience. Getting creative and taking cues from some…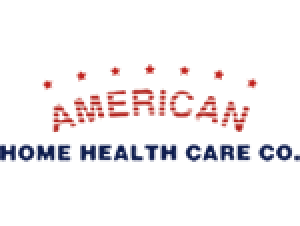 American Home Health Care
Catholic Charities of the Diocese of Sioux City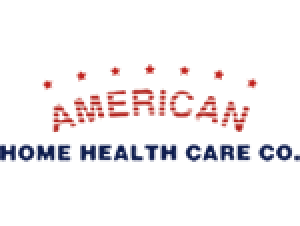 American Home Health Care
(BPT) - Calling all grill masters! Cointreau is taking The Original Margarita and heating things up a bit. That's right, we want you to grill …
(BPT) - The butterflies in your stomach. The wonder in your eyes. The questions on your mind. You probably remember the mix of emotions at the…
(Family Features) When looking to guide your family toward healthier snacks, success can be as simple as rethinking the ingredients you choose…
(Family Features) When it comes to back-to-school season, whether students are heading back to the classroom or learning from home, one of the…
Add 100% orange juice to family recipes and routines
(Family Features) Taking the fear out of trying unfamiliar produce is a simple way for parents to introduce children to fruits and veggies.
(BPT) - Each year, families all over the U.S. look forward to summer as a time when they can be with one another and enjoy the longer days of …