(Family Features) With the extra time many Americans have spent at home over the past few months, there have been plenty of opportunities to t…
(Family Features) Remodeling your home can be one of the most exciting projects to undertake. Whether you're thinking about a bathroom update,…
(Family Features) Traditional getaways may seem like a thing of the past due to travel restrictions and safety concerns, but that doesn't have…
(Family Features) Today's designers, architects and builders are creating modern bathrooms that are practical, luxurious, comfortable and acco…
Create the backyard retreat of your dreams
(Family Features) If there's one constant this year, it's change. With another school year comes even more change, but you can help your famil…
(Family Features) Even if your home has seen a generation or two of living, creating a contemporary new look may not require a full-scale reno…
(Family Features) If there's one thing parents know, it's children thrive on routines. When it seems like everything is changing, routines can…
(StatePoint) While spending more time at home, you may have noticed the little things that need to be fixed, and small ways you can improve th…
(Family Features) Adopting and fostering pets continues to trend as people across the nation add furry friends to their families for company d…
(Family Features) The calendar pages may be turning fast, but it's not too late to take advantage of late summer warm temperatures and do some…
(Family Features) Creating the closet of your dreams could be in closer reach than you may think if you're willing to take matters into your o…
(Family Features) Whether you're ready for a grilling marathon or want an easy way to elevate each meal, there's an outdoor grill to fit your …
(Family Features) Whether this season has your teen athlete in training mode or competing, it's important to understand the importance of heat…
(BPT) - Autumn is a wonderful time of year — leaves show brilliant colors, there's a refreshing crispness in the air — but, unfortunately, mor…
(BPT) - While the crisp autumn air signals the change of seasons, it also brings fire safety risks associated with fall activities, such as ge…
(BPT) - Autumn is a wonderful time of year — leaves show brilliant colors, there's a refreshing crispness in the air — but, unfortunately, mor…
(BPT) - While the crisp autumn air signals the change of seasons, it also brings fire safety risks associated with fall activities, such as ge…
Sorry, but your browser does not support the video tag.
(Family Features) Follow these simple steps for building your dream escape – right in your own backyard. For more inspiration and ideas, visit…
(Family Features) When thinking about errands, check-lists and even downtime, every busy person wishes there were more hours in the day. When …
(Family Features) With many families stuck at home juggling working remotely, homeschooling and trying to keep everyone happy and healthy, it …
Savvy tips to kick off a new school year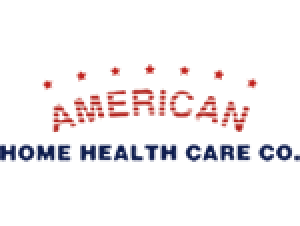 American Home Health Care
Catholic Charities of the Diocese of Sioux City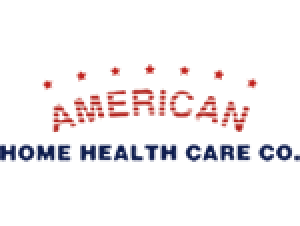 American Home Health Care
(Family Features) Many Americans' summer vacation plans have been delayed or canceled due to safety concerns. However, making time for a menta…
(Family Features) Despite the COVID-19 pandemic, families are still finding ways to make the most of unusual schedules to plan a getaway. With…
(Family Features) As people continue to navigate the world of social distancing, animal shelters across the country have seen an increase in p…
(BPT) - Thanks to the pandemic, most Americans are spending way more time at home, which makes it more important than ever that our living spa…
(Family Features) Up to 70% of a pet's immune system is contained within his or her digestive system.
(Family Features) If your homeowner insurance rates are creeping up even though you haven't filed any claims, it may be time to take a look at…
Upgrade your home without a full renovation