(BPT) - Summer is the season of patriotism. There's no better way to celebrate America during this time than with fresh, flavorful food and me…
(BPT) - Virtual birthday parties. Online family game nights. Digital dinners with friends. You've done your part to stay connected yet sociall…
(BPT) - Mothers are always busy working hard for their families. Especially in the past year, being a mom has taken on new meaning. In additio…
(BPT) - What makes a family? Ask people across the country and one answer stands out: Love. This single word is what it means to be a mother. …
(NewsUSA) - Spring is here at last, and a pandemic-weary world is eager to get outside. Now more than ever, businesses and individuals want to…
(NewsUSA) -This year's baseball season may not be completely back to normal, but it is getting closer, and fans are feeling positive.
(NewsUSA) -Spring is a time for reflection and renewal, and Lifetime Television's April movies tap into feelings of faith with a trio of new r…
(NewsUSA) - With the cold weather retreating and some lifting of COVID restrictions across the nation, more seniors are feeling hopeful about …
(NewsUSA) - March is finally here, and this year, so is March Madness. To celebrate the return of the NCAA basketball tournament, Buffalo Wild…
Sorry, but your browser does not support the video tag.
(BPT) - Fish Friday is an important part of Lent, and if you honor this tradition, you're probably looking to add something different to the m…
(StatePoint) Preparing for unpredictable winter weather? Take stock of your home, vehicle and planning tools to ensure your family stays safe …
(StatePoint) When it comes to saving money, it helps to cut out smaller expenses that add up over time – like frequent lunch dates, unused gym…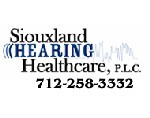 Siouxland Hearing Healthcare P.L.C.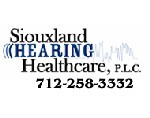 Siouxland Hearing Healthcare P.L.C.