I have loved song lyrics since briefly flirting in my teens and early 20s with a career in musical comedy, settling instead for journalism aft…
Dickens said, "It was the best of times, it was the worst of times." No truer words could be spoken on this Thanksgiving Day. COVID rages, but…
With the Pentagon's announcement that U.S. forces in Afghanistan will be cut in half -- to 2,500 -- by inauguration day, after 19 years, it ap…
As our nation observes the Thanksgiving holiday, members of our editorial board offer five reasons, in no specific order, why we ourselves -- …
We don't smoke in public places. We wear seat belts and cannot text while driving. We wear a shirt and shoes in public places. How come it's s…
Let's not stoop too low. President Trump golfs, Biden goes to church, Obama golfed. What's your point? -- Rollin Joens, Alta, Iowa
As our nation observes the Thanksgiving holiday, members of our editorial board offer five reasons, in no specific order, why we ourselves -- …
When you're making that holiday shopping list, think about that Journal subscription. You'll be surprised at all the content you'll find and h…
When the governor isn't willing to put some teeth into her mask mandate, it's up to the state's cities to do it. And, that's exactly what Siou…
Those who serve deserve the spotlight — now and forever
Omaha's 2nd Congressional District turned heads nationally and internationally in 2008 when voters there bucked the rest of the state and supp…
I have loved song lyrics since briefly flirting in my teens and early 20s with a career in musical comedy, settling instead for journalism aft…
With the Pentagon's announcement that U.S. forces in Afghanistan will be cut in half -- to 2,500 -- by inauguration day, after 19 years, it ap…
Everywhere one looks there are warning signs, from labels on cigarette packs warning that smoking causes cancer, to ridiculous labels on therm…
This will be my final column for the year. The next time we meet the calendar will have flipped to 2021. Here's hoping the New Year looks a wh…
"The coronavirus is the common cold, folks." — Rush Limbaugh
Why are Americans so polarized right now? I'm not sure what the answer is, and I'm not sure it matters that much. What defines us is not so mu…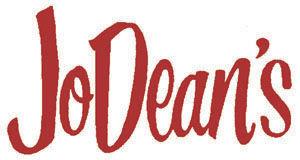 JoDean's Steak House & Lounge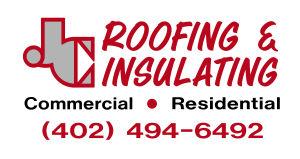 J.C. Roofing & Insulating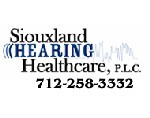 Siouxland Hearing Healthcare P.L.C.
Dickens said, "It was the best of times, it was the worst of times." No truer words could be spoken on this Thanksgiving Day. COVID rages, but…
We don't smoke in public places. We wear seat belts and cannot text while driving. We wear a shirt and shoes in public places. How come it's s…
Let's not stoop too low. President Trump golfs, Biden goes to church, Obama golfed. What's your point? -- Rollin Joens, Alta, Iowa
It appears the Republican governor and secretary of state in Georgia have determined that the best way to fight Democrat voter fraud in their …
I find it comical that the left who for the past 4 years have done everything within their power, to unseat a sitting President, by any means …
Finally total agreement! We can finally agree on something! Thanks to his foresight in developing Operation Warp Speed, two and possibly more …
The voters of Woodbury County owe a debt of gratitude to those who worked on our behalf with respect to our recent general election.