You're not reading this on a smartphone or tablet, are you?
"I don't know if he'll run in 2024 or not. But if he does, I'm pretty sure he will win the nomination."
There has always been something faintly Old Testament about the way we Americans pick our presidents. Remember the first election of the 21st …
Today marks the 30th anniversary of the end of Operation Desert Storm.
President Biden has challenged those who oppose the Democrats' $1.9 trillion bill disingenuously dubbed "COVID relief," or the more deceitful …
"What is America's mission?" is a question that has been debated since George Washington's Farewell Address in 1797.
On Feb. 6, Gov. Kim Reynolds, without consulting Iowa Department of Health, lifted safety restrictions across the state, and rescinded the tep…
The U.S. Census and Chuck Grassley may do something that a controversial elections bill supposedly aims to achieve but almost certainly will n…
Opinion: I have never met a kind person I disliked, even if I disagreed with their politics or we had no interests in common.
Episode 8: Also discussed is whether boycotts are an effective tactic to get companies to change their policies and why we should consider inc…
I hope you don't mind if I brag for a minute.
In July of 1864 Confederate troops, under the command of Jubal Early, nearly entered Washington D.C. in an effort to burn the U.S. Capitol.  F…
What is it about people who are successful in one field and believe that gives them credence to serve as an expert in a totally unrelated field?
For the past three years, I have served as a member of the state Broadband Grant Review Committee and as a member of the broadband working gro…
A wide-ranging bill that would dramatically alter the shape of Iowa's elections could go from public introduction to state law in little more …
It's been said a thousand times, 2020 has wreaked havoc on just about every part of our lives. Iowa's businesses and economy have taken a beat…
Apparently, Adam Kinzinger's family hates him now. Alexander Hamilton would not be surprised.
The people who hand out Emmy Awards should ask New York Governor Andrew Cuomo to return the one they gave him.
It has been a dreadful three months for the Grand Old Party.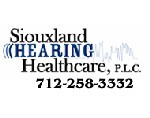 Siouxland Hearing Healthcare P.L.C.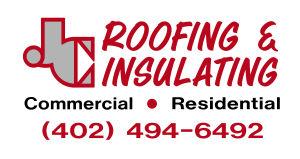 J.C. Roofing & Insulating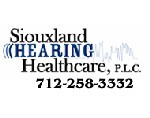 Siouxland Hearing Healthcare P.L.C.
While glued to the coverage, both riveting and chilling, of the Senate trial of former President Donald J. Trump, and watching the House prose…
In January, Iowa Gov. Kim Reynolds delivered her Condition of the State address and called for a major capital investment to expand access to …
Supply and demand is an economic principle that is as basic as they come.
George Zimmerman was acquitted in the killing of Trayvon Martin on a Saturday night in 2013. The next morning, I went to church wearing a hoodie.
If the second impeachment trial of Donald Trump were a play it would close after one performance. The plot is known, the outcome is certain, a…
Opinion: The question that faces us as a nation is whether America will be defined by its best qualities or its worst.