Iowa's 2022 U.S. Senate race received a shot in the arm this week with the announcement that Democrat Abby Finkenauer is running.
In the 1950s there was a quiz show called "To Tell the Truth." It has been reborn several times but retained its original format. A celebrity …
Episode 17: The hosts also debate whether teens should be able to get vaccinated without their parents' consent and discuss a study that shows…
Opinion: When we take care of our waters, we take care of ourselves.
It was, let us say, an interesting weekend for democracy.
Traveling to Philadelphia Tuesday, President Joe Biden laid out in apocalyptic terms the gravity of the "threat" to American democracy from Re…
Hosts Alison Dagnes and Lawrence Eppard are joined by economists Heidi Hartmann and Ariane Hegewisch to discuss the gender pay gap in the Unit…
By any standard, Zaila Avant-garde is a remarkable 14-year-old girl with a positive and compelling outlook on life.
The last mile of a marathon is no time to slow down.
Retirement plans warn of a "penalty for early withdrawal." Might that also apply to the withdrawal of American and NATO forces from Afghanistan?
Are the Democrats headed for their Little Bighorn, with President Joe Biden as Col. Custer? The wish, you suggest, is father to the thought. Y…
Hosts Alison Dagnes and Lawrence Eppard are joined by NASA Jet Propulsion Laboratory researcher Varoujan Gorjian and New York Times columnist …
Wokeness in America has gone wild! Our exceptional founding fathers were much more scholarly, courageous and selfless than our current leaders…
Nearly two weeks later, it has become a tragedy in slow motion.
Zalmay Niazy shouldn't be forced out of the United States and back to his native Afghanistan, and it's mystifying this de facto death sentence…
Hosts Alison Dagnes and Lawrence Eppard are joined by actress and best-selling author Hilarie Burton Morgan to discuss her childhood, breaking…
Happy Independence Day everyone! I hope all of you are staying safe and hydrated as you are enjoying the long weekend.
In Iowa, it's never too early for a presidential campaign.
"America is back," President Biden announced repeatedly in meeting with allies in Europe. The question, of course, is back for what? Biden has…
Episode 16: Richard Kyte and Scott Rada discuss how technology has shaped the past 25 years of our lives and what we can learn when we look to…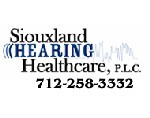 Siouxland Hearing Healthcare P.L.C.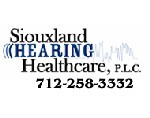 Siouxland Hearing Healthcare P.L.C.
Opinion: Waiting to see whether a particular substance is proven to be harmful before it's regulated is no longer feasible, not when we are in…
All politicians tell lies, but the Biden-Harris administration is taking lies to a new level. They now want us to disbelieve what we can see.
Hosts Alison Dagnes and Lawrence Eppard are joined by Lee McIntyre, author of the forthcoming book How to Talk to a Science Denier, to discuss…
On Tuesday, Brooklyn Borough President and former police captain Eric Adams took the lead in the New York mayoral race with 32% of the Democra…
Meeting the workforce needs of employers is often viewed through a local lens. The challenges facing employers are significantly broader than …
The political divide in Iowa has been shrinking in recent election cycles, and the state is becoming far more red than blue.
Last week, I debunked three myths about capitalism. Here are four more: