Stay in the know! Browse through opinions and analysis on today's hottest topics.
Christmas is 10 days from today. If you're fortunate enough to have family around you this Christmas, you are truly blessed. As the Wharton/Gi…
"Jaw-jaw is better than war-war," is attributed, wrongly, say some historians, to Winston Churchill. Still, the words lately came to mind.
Perhaps no candidate in this big Democratic presidential primary is more perplexing than Cory Booker.
Surprise, surprise, the U.S. government - over the last three presidential administrations - has lied to us about progress in the Afghan war, …
The biggest winners in the China trade deal announced Friday appear to be a key part of President Trump's voter base: U.S. farmers. There's no…
This week, the Supreme Court announced, without explanation, that it would not hear a challenge to Kentucky's so-called Ultrasound Informed Co…
Over three weeks starting Saturday, thousands of birders in the Western Hemisphere will take part in the annual, 119-year-old Audubon Christma…
Thousands of scientists around the world joined together last month to label climate change the "emergency" that it is. But one of the main po…
Boris Johnson dramatically altered the landscape of British politics on Thursday night, ending a period of debilitating parliamentary gridlock…
Sinclair Broadcast Group is canceling its must-carry "Bottom Line with Boris" political commentary segments from Boris Epshteyn, a former comm…
If it walks like a duck ... you know the rest.
Let's agree that President Trump is a bully and a blowhard and that his tweet mocking Greta Thunberg, the teenage Swedish climate activist, wa…
Republicans have never had the votes to repeal the Affordable Care Act, and their futile efforts to "defund Obamacare" in 2013 - which they al…
Americans in general and faith groups in particular increasingly find ourselves reckoning with our nation's bigoted history and struggling wit…
Three collectors recently took home some unconventional offerings from Art Basel, a famous art show held annually in Miami Beach. Each artwork…
Last week, a New York Times headline caught my eye. "Could tax increases speed up the economy? Democrats say yes." The story, written by Jim T…
That viral video of the leaders of Canada, France and the U.K. laughing about their U.S. counterpart at last week's NATO summit was vivid yet …
China has become the world's largest producer and exporter of "active pharmaceutical ingredients," the base components drug companies use to m…
The angry backlash against their belief that marriage is between a man and a woman started on social media. Soon activists called for a boycot…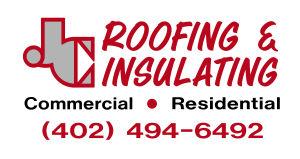 J.C. Roofing & Insulating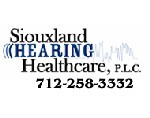 Siouxland Hearing Healthcare P.L.C.
Doctors told my wife there was "very little chance" her breast cancer would return. But five years later, three months after Paula's 51st birt…
You just clicked "place your order" to purchase your item and now you wait for the package to arrive at your door. You're done with a few simp…
The Green New Deal resolution now before Congress asserts that there can be no environmental justice without social and economic justice. Its …
When boomers, mostly in legacy media, write about millennials, they often sound as if they're explaining petulant teenagers. Millennials are n…
All the terrible stuff the Trump administration does that keeps you up at night grinding your teeth - the horror show at the border, the betra…
I believe I was in college when I first learned of Rosa Parks. The story, as I recall, was that on Dec. 1, 1955, a meek middle-aged woman was …
Two and a half months ago, the White House put President Trump on an irreversible path toward impeachment by releasing a reconstructed transcr…