Today's column may break your heart as it does mine and will contain some graphic material, but only for the purpose of alerting those who hav…
"Russia Assumes Mantle of Supreme Power Broker in the Middle East," proclaimed Britain's Telegraph. The article began:
WASHINGTON -- For Elizabeth Warren, the hard part begins now.
WASHINGTON -- "I am a classically trained engineer," says Rep. Will Hurd, a Texas Republican, "and I firmly believe in regression to the mean.…
"If you're white, you're all right. If you're brown, stick around. If you're black, get back."
The warnings were pointed and the language forceful. As one corn growers official, relaying a farmer's words, said: "No more Iowa nice. Now it…
WASHINGTON -- President Trump stood in a crowded East Room on Wednesday afternoon with the Italian president at his side, scores of aides and …
WASHINGTON -- So let me get this straight: President Trump ordered the removal of American troops from northern Syria, knowing that Turkey wou…
Many presidents, starting with Thomas Jefferson, have faced calls for impeachment. Most presidents and members of their administrations, start…
When "Sesame Street" adds a character and a storyline to its fabled neighborhood, people notice. In May, the show's creators introduced Karli,…
In the battle against President Trump, liberals, progressives and Never Trumpers must try not to become the thing they hate. We have to fight …
The Supreme Court will hear a gun control case in December that could significantly limit the ability of state and local governments to regula…
Media outlets across the Baltimore-Washington metropolitan region are currently recognizing some of the most influential and powerful women in…
WASHINGTON -- There's understandable delight over the name of a company run by one of Rudy Giuliani's Ukraine-connected buddies arrested last …
Depending on the polls you read and how you read them, nearly half of those surveyed want the House impeachment inquiry of President Trump to …
Every time we think the humanitarian situation in Syria has bottomed out, it gets even worse. More than 160,000 Syrians have been displaced so…
First and foremost, I would like to thank The Sioux City Journal for this opportunity to highlight the issues that I believe will allow our ci…
I stand for a better quality of life for all Iowans. I have a mission to serve the people as they deserve. I believe every public servant has …
Beto O'Rourke has a terrible idea. The Democratic presidential candidate and former Texas congressman wants the U.S. government to take away t…
WASHINGTON -- Presidential aspirant Beto O'Rourke, thrashing about in an attempt to be noticed, says tax exemptions should be denied to church…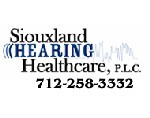 Siouxland Hearing Healthcare P.L.C.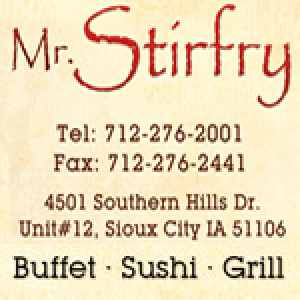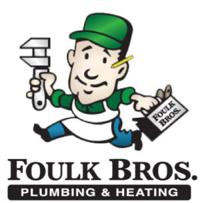 Foulk Bros Plumbing & Heating
The Secure And Fair Enforcement (SAFE) Banking Act, which would grant banks a safe harbor to do business with legitimate firms within the mari…
This summer, I sat in a room with 40 talented young journalists at the Asian American Journalists Association's 2019 JCamp in Atlanta. As we i…
For the nearly 1,000 days of his presidency, Donald Trump has shown the nation the dangerous repercussions that can arise when a democratic so…
As if the differences among the top Democratic presidential contenders and President Trump weren't stark enough, Tuesday's debate opened with …
It was the tweet heard 'round the world, especially across the Pacific: "Fight for Freedom. Stand With Hong Kong." The Houston Rockets' genera…
Over the summer, President Donald Trump tweeted that his administration was working on an ethanol package that would be "Great for all!" Now t…
For the first time, pigs have been documented using tools, according to a recent study published in the journal Mammalian Biology. Ecologist M…