It was bound to happen at some point. It just happened to be this week.
Iowa's 2022 U.S. Senate Democratic primary finally started.
And after a months-long drought, the candidate revelations this week poured like a flash storm, with no fewer than three making their way into the news.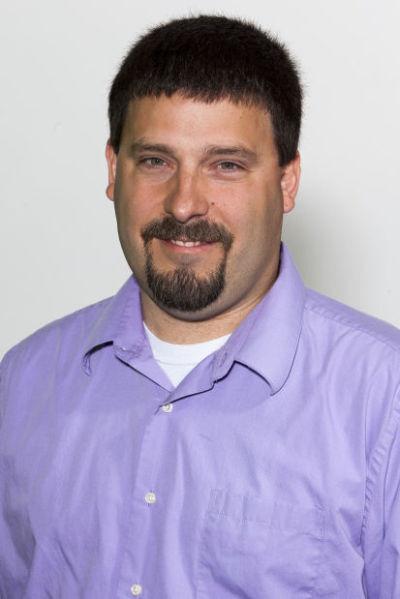 Let's start with the reminder that the incumbent, longtime Republican U.S. Sen. Chuck Grassley, has not yet stated whether he will retire from the Senate or seek a seventh, six-year term. How competitive this race will be from the start very much hinges on that decision: Grassley would be very tough to beat, while an open-seat race would start closer to toss-up status.
For the longest time, we have had only speculation and rumors about which Iowa Democrats might step forward to challenge Grassley. That finally ended this week, with one candidate officially entering the race, another reportedly on the way in, and a third ruling it out.
Dave Muhlbauer became the first Democrat to officially declare his candidacy. Muhlbauer is a farmer and former county supervisor from Manning. He is young -- 37 -- and a new face to the statewide political scene. His father Dan Muhlbauer, who passed away in October, was a former state legislator.
Dave Muhlbauer may not be the only Democratic candidate for long. According to anonymously sourced reports from the conservative political site Iowa Field Report and Politico, former Congresswoman Abby Finkenauer is planning a run.
Finkenauer served two terms in the Iowa House then one in the U.S. House before losing her re-election bid in 2020. Her candidacy would come as little surprise to those who follow Iowa politics closely. Finkenauer has been mulling her options since her defeat in November, and a Senate run would make sense for her.
(Quick aside: There is a possibility that the U.S. Senate race could wind up a rematch of that 2020 1st Congressional District campaign, if Finkenauer runs and wins the Democratic nomination, and if Grassley retires and Republican Congresswoman Ashley Hinson runs and wins the GOP nomination. But I digress.)
One Iowa Democrat who has ruled out a run for U.S. Senate is state auditor Rob Sand, who made the revelation this week to the Carroll Times. Sand had been considering myriad options for 2022: run for re-election as auditor, or run for the U.S. Senate or governor. Sand has whittled the Senate off that list.
It seemed likely the Democrats were headed for a competitive primary in Iowa's U.S. Senate race. The questions now are how competitive, and whether the national Democrats -- aka "the establishment" -- will get involved.
Recent history says the D.C. Democrats should keep themselves busy with something else for the next 12 months and stay out of Iowa until June 8 -- the day after Iowa's 2022 primary election. The Democrats' movers and shakers have put their thumbs on the scales in all three U.S. Senate primaries in Iowa since Tom Harkin retired in 2014, and the general election results of their hand-picked candidates speak for themselves -- 0-3 without coming closer than a half-dozen percentage points.
There are other Democrats on whom political observers have been keeping their eyes: What will former Congressional candidate J.D. Scholten and former Iowa Secretary of State candidate Deidre DeJear do? How about Mike Franken, who turned some heads while competing in Iowa's 2020 Democratic U.S. Senate primary? Any would make a formidable Democratic primary candidate.
We will find out soon enough. Meantime, the primary began in earnest this week, with just more than a year before the primary election.
Iowa's next campaign news cycle is in drought status no more. The rain is here.
Editor's note: Dave Muhlbauer became the first Democrat to officially declare his candidacy for Iowa's U.S. Senate race. His father, Dan Muhlbauer, was a former state legislator. An earlier version of this column had incorrect first names for both men.
Erin Murphy covers Iowa politics and government for Lee Enterprises. His email address is erin.murphy@lee.net. Follow him on Twitter at @ErinDMurphy.