Now that we have our first official Democratic candidate, we can start to analyze what the 2022 race in eastern Iowa's 2nd Congressional District may look like.
Christina Bohannan, an Iowa City attorney and state legislator, announced this week she will run for Congress in the 2nd District, which also includes Davenport and spreads as far west as Newton. (Although some of that could change when Iowa's political maps are redrawn in the coming month.)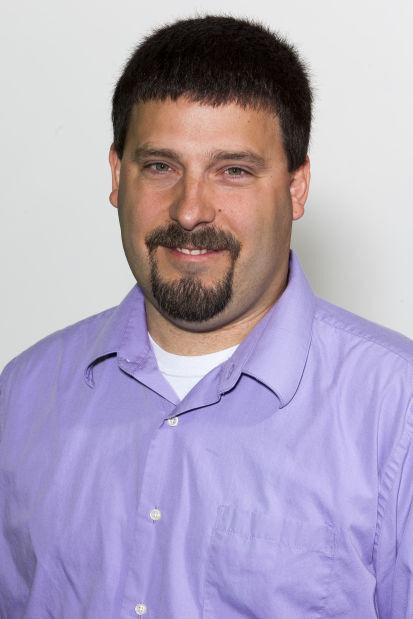 Bohannan is the first Democrat to announce. The incumbent is Republican Mariannette Miller-Meeks, a physician and former state legislator who in 2020 won an open-seat race after four previously unsuccessful tries to defeat Democratic incumbent Dave Loebsack.
Miller-Meeks won that 2020 race by a whopping six votes. For those who missed the drama (not sure how you could), there was contention over roughly 20 ballots that were not counted for myriad reasons. Democrats challenged the results in the U.S. House, but eventually dropped the protest.
Clearly the 2nd District was competitive in 2020. And with Miller-Meeks just a one-term congresswoman, perhaps not yet blessed with the incumbency protection that Iowa's federal elected officials often enjoy, there is every reason to expect the 2nd will be competitive again in 2022.
The challenge for both Miller-Meeks and Bohannan will be to prove that they can legislate somewhat independently of their respective political parties. If there are any congressional districts remaining in the country where independent, bipartisan work is still valued by a significant share of the electorate, it's Iowa's 2nd. (The neighboring 1st District is right there, too.)
Loebsack accomplished that for seven terms. He was the 21st-most moderate out of 237 Democrats in the U.S. House during his final term, according to the nonpartisan congressional analysis site GovTrack. In previous terms, the site ranked him as high as 11th. Loebsack managed to keep winning in the 2nd District even after its rightward shift in 2016 and 2018.
So much could be at play in the 2nd District, which is the case when you have a district whose most recent election was decided by just six votes out of nearly 400,000 cast.
In addition to the candidates' need to connect with the district's moderate voters, as well as the most passionate among their respective party bases, the quality of campaign operations could prove critical. Democrats feel stung by the thousands of ballots cast in Iowa City — likely by college students — that had a vote for Democratic presidential candidate Joe Biden but no vote in the U.S. House race.
Had a mere seven out of those thousands of Biden voters kept voting down-ticket, Rita Hart would be serving her first term in Congress, not Miller-Meeks. Missed opportunities like that are only amplified when the race is as close as was the 2nd in 2020, and they show the critical importance of campaign organizations and get-out-the-vote operations.
There's also the question of the Trump voters and what they will do in 2022. This question looms over not just the 2nd, but Iowa's 1st and 3rd districts as well.
Trump definitely had coattails in Iowa in 2020, and freshmen U.S. Reps. Miller-Meeks and Ashley Hinson were among the beneficiaries. Will those Trump voters turn out in 2022, when Trump is not on the ballot? That's a big question that won't be answered until Election Day, more than 14 months from now. The answer to that big question will almost certainly impact the outcome of the 2nd District election.
There is a political lifetime or two between now and the midterm election, and more Democrats may join this race and create a competitive primary. But for the time being, with at least one challenger to Miller-Meeks into the fray, the 2nd District looks like another race that will be competitive and closely watched
Erin Murphy covers Iowa politics and government for Lee Enterprises. His email address is erin.murphy@lee.net. Follow him on Twitter at @ErinDMurphy.