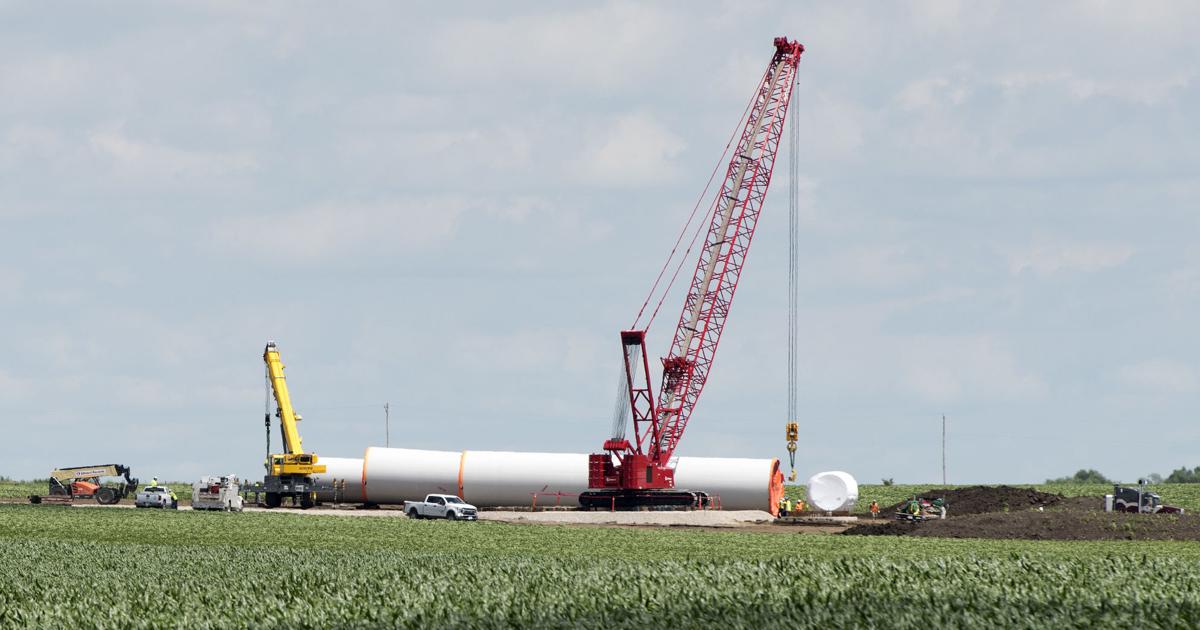 During Clean Energy Week, I had the opportunity to sit down and talk with leaders from across Iowa about the numerous benefits that increasing our clean energy capacity brings to our communities. I was joined by Sen. Chuck Grassley, Iowa Senate Majority Leader Jack Whitver and Joe Murphy, executive director of the Iowa Business Council, to discuss how Iowa's leadership in clean energy has primed our economy for post-COVID-19 growth. From this conversation, it's clear that clean energy continues to play a big role in the everyday lives of people in our hometowns.
When talking about clean energy in Iowa, we need to talk about wind. After all, our thousands of wind turbines are generating well over 10,000 megawatts of output, accounting for roughly 42% of all of the electricity consumed across the state, a fact for which we are national leaders. When we look at the ripple effects of increasing wind generation, we are creating a lot more than just electricity.
Wind energy development is a direct investment into the livelihoods of rural Americans and it provides great-paying, long-lasting careers to thousands of individuals. The Hawkeye state is second in the United States in total wind industry jobs. Last year alone, the industry hired nearly 10,000 Iowans. The sector's total economic investment has surpassed $19 billion, leading to $61 million in its annual state and local tax revenue. All of these go directly into supporting the livelihoods of our families and neighbors.
Let's look at specific examples of investment: all 50 states are fighting for Big Tech companies to move operations into their backyards because of the jobs they create, the expansion they initiate and the tax revenue they provide. Some states are lucky to have one tech company operate in their state. Explicitly because of Iowa's prioritization of wind tech, Apple, Microsoft, Google and Facebook announced billions in new investments because we can meet their clean energy needs.
The recently completed Glaciers Edge Wind Project in Cherokee County will produce 200 megawatts of energy, which will be purchased by Google. The total investment was $246 million creating 150 new construction jobs, and created a plethora of economic opportunities to area business.
In addition, the project will generate $1.5 million in tax revenue for the county and school district and provide payments to area landowners who have a turbine on their property. It is safe to say the Glaciers Edge Wind Project will continue to pay dividends to Cherokee County residents for many years to come.
This event demonstrates the incredible things that we can do when we put politics aside and collaborate to do what is best for our communities. Talking about renewables was a refreshing standard during my seven years in the state legislature; it was our bipartisan common ground. Developing a renewable energy infrastructure for the 21st century is not just an investment in our energy generation capacity and state and local economies, it's an investment in our most valuable asset: our people.
Bill Anderson is executive director of Cherokee Area Economic Development. 
Catch the latest in Opinion
Get opinion pieces, letters and editorials sent directly to your inbox weekly!