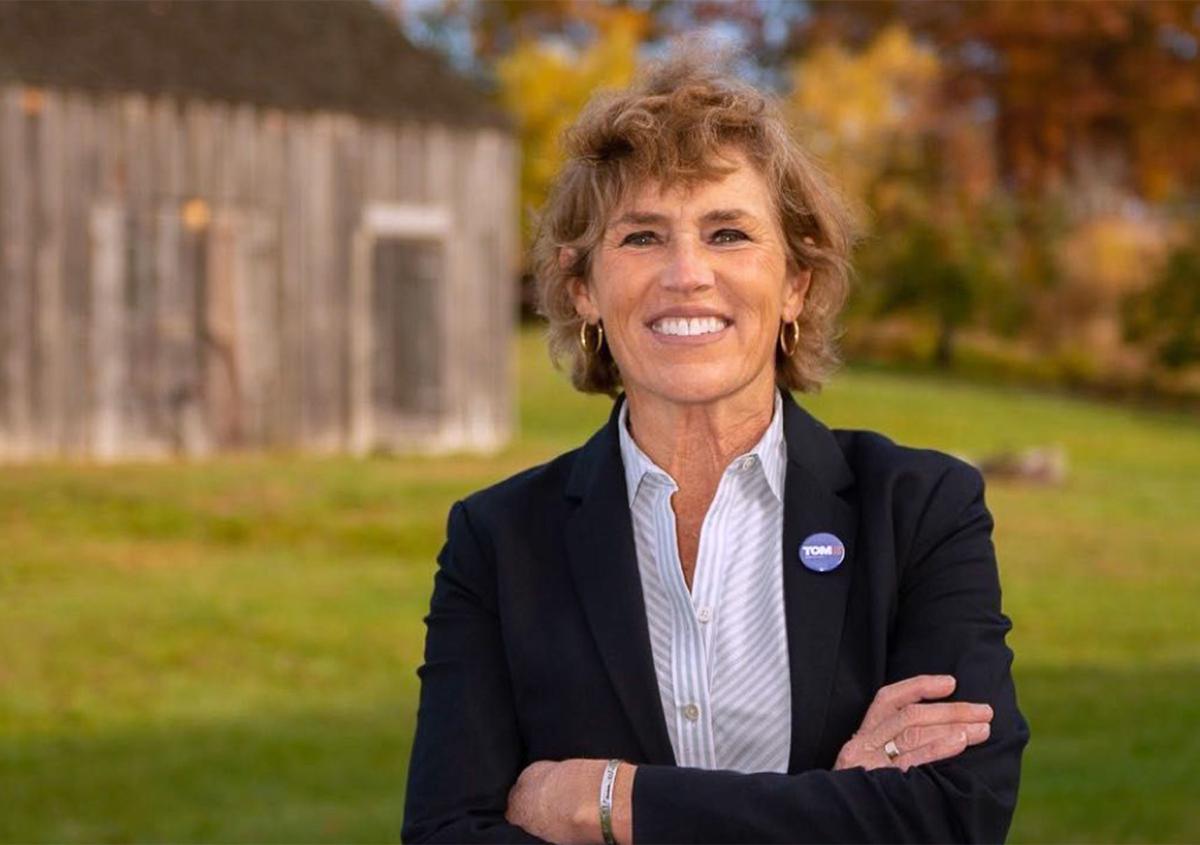 In an emergency, everyone needs to focus on priorities and get to work. We have a climate emergency, and we have been too occupied by vilifying others and denying truths to actually address it.
Through our work with colleagues and networks of regenerative agriculture practitioners at TomKat Ranch, my husband, Tom Steyer, and I have committed ourselves to working alongside rural America in pursuing climate-smart agriculture best practices. We need to stop blaming our climate crisis on farmers or ranchers and work to ensure they have the markets for climate services and sustainable food, technology driven tools, and partnerships to lead.
Over the last few days, I met with local leaders about the climate change conversation in Iowa. Talking to former State Rep. Ed Fallon and his activist wife, Kathy Byrnes, at their wonderful urban farm, former Agriculture Secretary and Lt. Gov. Patty Judge, and farmer and faith leader Matt Russell, I learned so much about rural Iowa's issues and local environmental advocacy. The past few days have reaffirmed what Tom and I thought when we started TomKat Ranch. We need to recognize the innovation and leadership of farmers and ranchers across rural America. They are leading concerning responsible agriculture methods which sequester carbon naturally, restoring our soil with fertility.
Growing up, I had the opportunity to experience beautiful natural spaces thanks to the son of sharecroppers, Samuel MacDonald, who had the foresight to know that protecting our planet is not a passive activity and dedicated his land to the children of my county. This sparked in me an early passion for our environment and for rural communities. Through our learnings at TomKat Ranch, we know that a new wave of innovation will make farmers and ranchers the heroes of climate action. In partnership with wise government policy, agriculture represents our best option to achieve carbon sequestration, water retention and quality, human health, animal welfare, biodiversity, and resilient rural economies.
As CEO of Beneficial State Bank, a community bank Tom and I started to support underserved communities, and in working at TomKat ranch, I know that our economy isn't working for 90 percent of Americans. We haven't supported accessible opportunities for communities of color or for rural areas. What Iowa has shown us, with wind energy, is that a green economy is a win-win economy. By partnering with these communities, we can create good-paying jobs, revitalize rural areas, and fight climate change all at the same time.
Climate-smart agriculture, driven by rural leadership, does just that. When Tom says on the campaign trail that climate change is our biggest challenge, but there's no doubt that we can meet it, I know he's right because rural America is poised to address our climate crisis and create a stronger rural economy.
Our Thanksgiving tradition brings the whole family and many friends to the ranch. Everyone chips in to get a meal ready for the 40 or so people we squeeze into one room. It's chaos, but it all works out because we work together. We can address our climate crisis. We can tackle it in a way that improves nutrition and the environment. Our climate solution lies at the intersection of partnership, innovation, nature and economics to implement proven solutions. We raised our kids to know that anything is achievable, some things just take a heck of a lot of work.
Addressing our climate crisis is the challenge and the opportunity of this decade. I know Tom's work ethic, especially when it comes to working together to save our planet, and I know he's the man for the job.
Kat Taylor, wife of 2020 Democratic presidential candidate Tom Steyer, is the founder of TomKat Ranch in the San Francisco Bay Area. She serves as co-founder and chief executive officer of Beneficial State Bank, an Oakland, California, based Community Development Financial Institution (CDFI) and certified B Corporation whose mission is to bring beneficial banking to low-income communities in an economically and environmentally sustainable manner and to change the banking system for good.