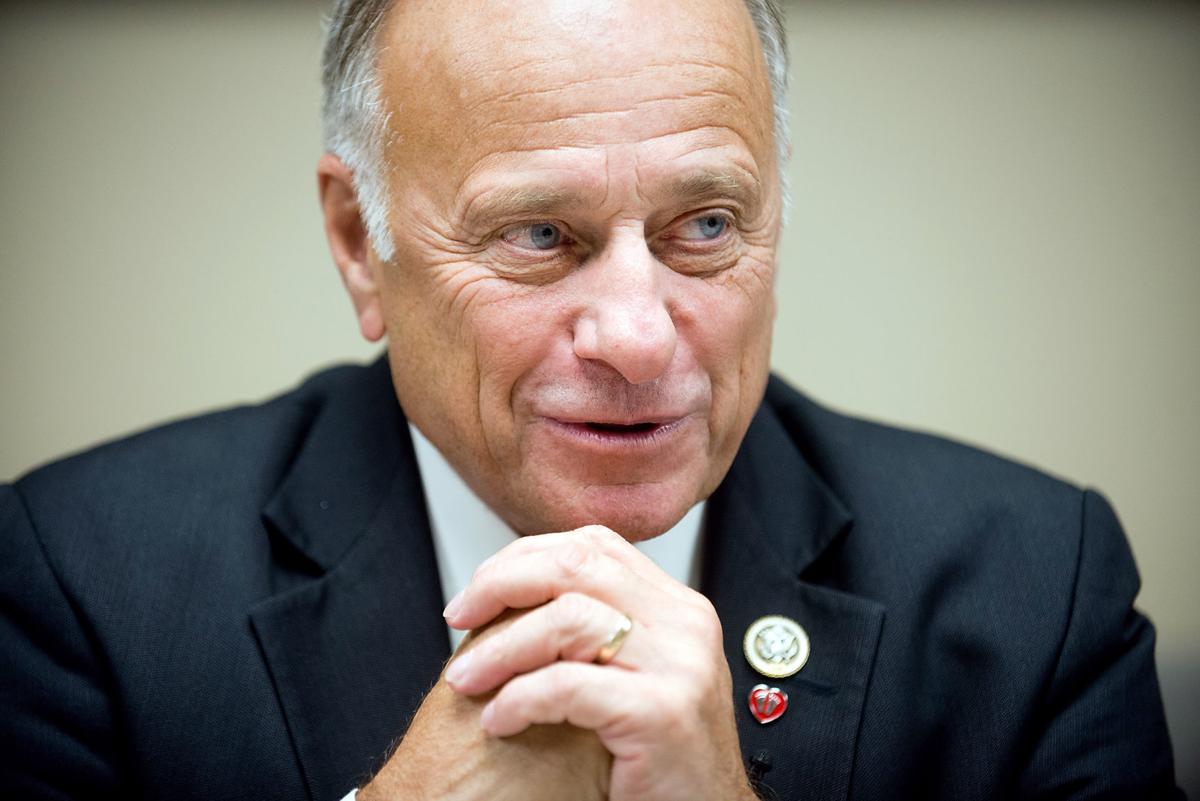 Thank you, President Trump.
I was fueling up my specially ordered flex-fuel Yukon with E50 last week (my personal vehicle never contains anything less than E10), and as I waited for the tank to fill I couldn't help but spare a good thought for President Trump on behalf of our home-grown biofuels industry and our state's agricultural producers.
Why? Because President Trump has just followed through on a promise that he made directly to me in the White House's Oval Office. I had asked him point-blank to take action that would promote the production, distribution and sale of ethanol by lifting the government's outdated sales ban on E15 fuels.
Just 15 minutes into the meeting, it was clear to me that President Trump would act on E15. Two days after our meeting, he announced for the first time publicly that he was going to act on E15. And on May 31, the Trump administration did act on E15.
The president fulfilled his promise to me when the Environmental Protection Agency (EPA) released a final rule that puts an end to the ban on the sale of E15 fuel blends (15% ethanol, 85% gasoline) during the summer months.
This final rule means that fuel retailers will now be able to sell E15 year-round. E15 can now be offered for sale during June, July, August, and early September, a period of time encompassing the "summer driving season" which has been off-limits for approximately 30 years. In other words, during the time of year when Americans are driving the most, E15 will now be available to fill their tanks, too.
As more and more vehicles are manufactured that can successfully run on E15, the arguments for keeping the EPA's "summer sales ban" in place made less and less sense.
According to the Renewable Fuels Association, "nine out of 10 cars, trucks and SUVs on the road today are approved by their manufacturer to run on E15. Together these vehicles consume 85% of the unleaded fuel sold in the United States." That's a very large segment of the marketplace that our government was keeping away from a terrific, low-cost fuel that their vehicles were designed to support.
It won't just be summer drivers who will benefit from having more fuel options at the pump. There is a much larger universe of people who will be helped by this change.
• Farmers will be helped because there will now be additional demand for corn with the increased demand for E15.
• The biofuels industry will benefit because their product will no longer carry the unfortunate and inaccurate "stigma" placed on it by the government's archaic "summer sales" ban.
• Distributors will benefit because they will be able to more quickly recover infrastructure costs through increased sales. Stations can now go to E15 in their E10 tanks and sell E15 year-round just like they long have with E10.
• Consumers will benefit because they will have greater choice, and the competitive pressure of having low-cost E15 available year-round should help to keep fuel prices from spiking.
President Trump's E15 change is not the only fix necessary to help our ethanol industry. I am deeply troubled by the EPA's continued use of "small refinery exemptions" that allow oil refineries to undermine the Renewable Fuels Standard. I will continue to pressure both the president and EPA Administrator Andrew Wheeler on this issue.
But, for now, the president has kept his promise. His administration has given the green light to the year-round sale of E15, just as he pledged to do. When a long day of summer driving requires nothing less than a tank full of E15, Iowans will be constantly reminded of the importance of having a president in the Oval Office who keeps his word.
Catch the latest in Opinion
Get opinion pieces, letters and editorials sent directly to your inbox weekly!