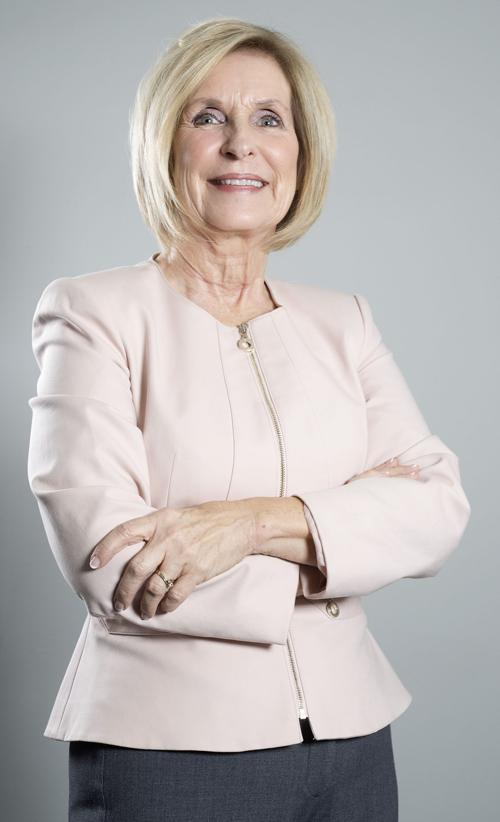 As the country focuses on a new public health crisis, COVID-19, there is another public health crisis that continues under the radar and is just as infectious and damaging to individuals, families and our children. That is pornography addiction. It is the new drug that society must take seriously. It is an infection that permeates the soul much like a little yeast works through the whole dough. Sixteen states have declared pornography a public health crisis.
Porn addiction is possibly the fastest growing addiction in the nation. It has far reaching negative effects on societal norms. Relationships are being destroyed in marriages, in dating relationships, the way youth understand healthy sexuality, and even in the abuse of children.
According to the Barna Research Group, 54 percent of adults don't experience guilt when viewing porn. Also, one in five Americans use porn weekly or more often. The average age of a child viewing pornography is 11 years. Today's pornography is not your dad's Playboy. It is much more violent, degrading, and dehumanizes women and children.
We know the internet has become the superhighway for accessing and sending porn. The internet has provided so much good in the world but has also facilitated a tool for evil doers to infiltrate every home in America through smartphones or computers.
The explosion of porn on the internet has infected even the innocent user of internet services. The lack of monitoring or enforcing obscenity laws by law enforcement has allowed the proliferation of violent, degrading and dehumanizing depictions of women and children to be easily accessible by just one click on the internet.
The world's largest free porn site, Pornhub, recently released statistics that said in 2019 there were over 42,000,000,000 visits to their site. That statistic gives credence to a porn epidemic in America.
Marriages are being negatively affected by porn addiction. Lifesitenews.com reported that Dr. Patrick F. Fagan, director of the Marriage and Religion Research Institute at The Catholic University of America, found that pornography use causes instability, distrust and betrayal in marriages, severely damaging the bond between the husband and wife. Therapist Dr. Jill Manning, Witherspoon Institute, found that 56 percent of divorces involved a spouse with a pornography obsession. Dr. Manning also stated, "Pornography is influencing everything from how teens language and frame sexuality to how and why they pierce certain body parts to what they expect to give and receive in intimate relationships ... After all, how bad can it be if the larger culture around you finds abusive and demeaning acts a turn on?"
Porn is looking for our children even if our children are not looking for porn. Most children run across their first view of porn accidentally. Yet today's young people are forming their view of healthy sexuality through the lens of hard-core porn which is what today's porn consists of.
The Siouxland Coalition Against Human Trafficking will be hosting the Porn Epidemic Conference on Aug. 10, 2020, at the Sioux City Convention Center. This event has been rescheduled because of the COVID-19 virus. Registration and other details can be found on the website: www.siouxlandagainsttrafficking.org/thepornepidemic.
The Coalition has grown increasingly alarmed by the impact of pornography on the culture and on families, especially on our children. We have also been concerned about the link between porn and sex trafficking, which was the motivation behind this conference.
While children are home for a month from school, they will likely spend a great deal of time online, putting them at risk of being pursued by predators through social media and gaming apps.
Here are some suggestions from the National Center for Missing and Exploited Children on how to protect your children from online porn:
1. Remind children not to give any personal information online without parental permission.
2. Tell your parents if you come across any information that makes you uncomfortable and do not respond to the message.
3. Never agree to get together with someone you meet "online."
4. Never send a picture of yourself online without parental permission.
5. Set up rules of how much time and when and where children can use their smartphones and computers.
Can we come together and fight this new drug, pornography, for the benefit of society as a whole? That will require individuals who currently have a legal right to this, but who choose to give up their rights to porn for the good of society. That is what happens in a morally responsible society.
Linda Holub, of Dakota Dunes, S.D., has lived in the Sioux City metro area for more than 40 years. She and her husband, Dave, have four adult children. A certified life coach professional with a master of arts degree from Liberty University in Human Services, Counseling: Life Coaching, Holub is co-chair of the Siouxland Coalition Against Human Trafficking.