The Wharton family tree is notably absent of anyone with any musical ability. The Mormon-owned database Family Search traces the Wharton clan to the 15th century and my review of ancestors turns up nary a trace of anyone with a musical bent. We have dentists, lawyers, nurses, social workers, postmasters, farmers, teachers and lots of soldiers but there's not a piano player in the bunch.
The one exception might be my late brother, Butch. He was 10 years older than me and a good athlete. Butch was a great looking guy with a flat top haircut held firmly in place with sweet-smelling Butch Wax. In high school, he weighed about 160 pounds soaking wet. Even though he wasn't particularly big, he played the tuba in the high school band. Butch was supposed to practice on his tuba every night. My parents couldn't buy Butch a car, so my dad had to drive to the high school every afternoon and stuff the tuba in his trunk. It was so big he had to use a rope to hold the trunk lid shut. I can never remember a single instance of Butch practicing at home. Even without practice, Butch was surprisingly good. In fact, he was offered a band scholarship to Milliken University in Decatur, Illinois. He declined the scholarship and decided to attend Southern Illinois University. I think he researched the female-to-male student ratio at SIU and the numbers looked encouraging.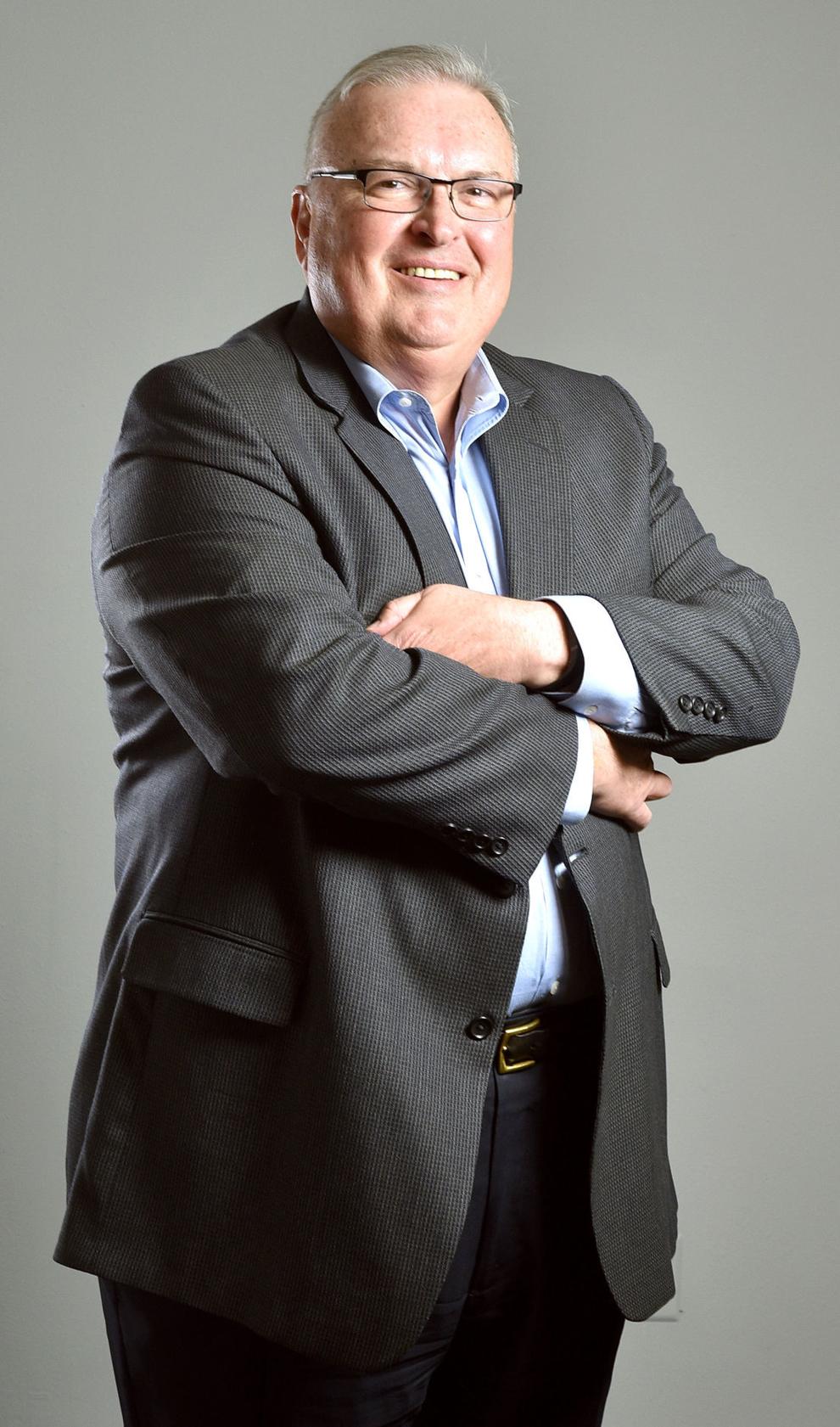 When the time came for me to take up an instrument, Butch had poisoned the waters. I wanted to play the saxophone, but mom and dad had been down that road before. They suggested I try the drums. Drumsticks were about $5 a pair, and I could use the school's drum set. In addition, I could put the drumsticks in my back pocket. No transportation issues. When the time came for my performance debut, our student band was slated to march in the Nokomis Homecoming parade. I was told I would be "on the bass drum". My mom and dad were in their lawn chairs along the parade route waiting for us to pass. They were stunned when they watched me march by, not playing the bass drum but pulling a wagon carrying the drum so the kid behind me could bang it. My dad told me after the parade that a donkey could have done that job. I agreed but told him at least I didn't poop on the street. That ended my relationship with musical instruments.
This subject of music comes up because I'm turning into my parents. Every Saturday night, mom and dad would watch the Lawrence Welk Show. During the long days and nights of the pandemic, as I tried to find something to burn the hours, I tuned in to Iowa Public Broadcasting and there it was – The Lawrence Welk Show. Now I'm hooked. Frankly, can it get any better than Norma Zimmer, Jimmy Roberts, Dick Dale, Bobby and Sissy, the Lennon Sisters and, of course, the Polka Prince – Myron Floren?
One evening I was babysitting my 2-year-old granddaughter, Lou. I found the DVR recording of the previous Saturday's Lawrence Welk Show and Myron Floren happened to be cranking out a hot polka on the squeeze box. Lou was mesmerized. I'm not sure if she loved it or was trying to figure out what Myron was doing but it worked. I kept rewinding and hit "play" about four times. Then her mom and dad came home to pick her up and I was off the hook.
Weeks later, I cranked up Lawrence Welk for Laura and son-in-law Bobby and their four children. My so-in-law just stared at me like I was nuts. The four little ones all sat in silence and watched. Laura loved it. I had to explain the concept of the Lawrence Welk Show to her. As a Millennial, she asked if it was like "American Idol or America's Got Talent." As she said, how can you not smile when you're watching the cast do their magic? Not to mention the audience members, many sporting high rise beehive hairdos!
Grandson Cal is learning to play the trumpet and granddaughter Hazel just started piano lessons. Grandson William has taken an interest in the flute that his mother played in school. As for Lou, I'm betting she takes a hard look at the accordion like her new hero Myron Floren.
As Lawrence Welk would say, "tank you – tank you!"
Jim Wharton, of Sioux City, is a former member of the Sioux City Council and a former mayor of Sioux City. He and his wife, Beverly, have one daughter, Dr. Laura Giese, and four grandchildren.