Editor's note: This column was written prior to the Centers for Disease Control and Prevention easing mask-wearing guidance for fully vaccinated people on Thursday, allowing them to stop wearing masks outdoors in crowds and in most indoor settings.
The pandemic has been a driving force in the lives of everyone for over a year now. The rapid decline in hospitalizations and deaths can lull us into coasting, when we should be accelerating to defeat the virus.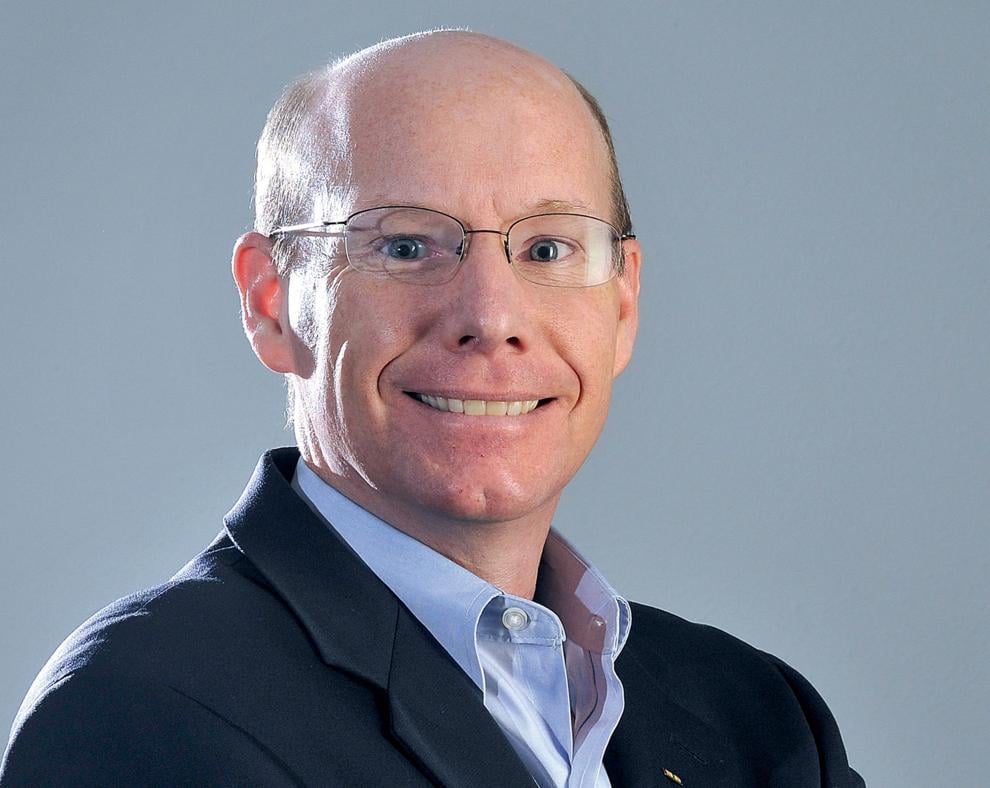 With a concerted effort, multiple vaccines were quickly developed. Getting the vaccines into arms presents a literal life-changing opportunity for all of us. The more people who get the vaccine as rapidly as possible, the sooner we can all resume pre-pandemic activities.
Unfortunately, recent news has reported that counties and entire states are turning doses away due to lack of demand.
Internationally, countries are begging for access. There are still some that have not received any doses. Most of the Balkans and Africa have received extraordinarily small amounts of the vaccine.
People say they want to return to normal. Unfortunately, too many won't act to make that happen.
There are some people who have legitimate health conditions that preclude or warrant not taking the vaccine.
There was some reasonable caution regarding taking something approved via emergency authorization. Just as there are mid and late adopters of technology, it's understandable that there are some who would wait with the vaccine. That time is over.
Part of the problem undoubtedly is due to unclear information and mixed messages. Clearer direction on when and where to wear masks, and identifying reasonable risks for those who are vaccinated would be helpful. Saying to wear a mask but not imposing requirements to do so, saying to get a vaccine but raising falsehoods of tyrannical mandated vaccinations has not been helpful.
Frankly, there has also been active disinformation. Bogus claims about the virus, about the vaccine, and about the scientists might be good for ratings and YouTube hits. Unfortunately they are detrimental to ending the pandemic. It is a good thing the disinformation crowd lacked the airwaves and internet back in the day or we'd still have smallpox and polio.
I can understand that there are people who believe the disinformation. It's unfortunate that there are those who seek to prey on that. It might provide a short-term personal boost, but it comes at a large-scale human and economic loss.
The collective efforts at the local, state, and national level have led to a significant decline in virus rates, hospitalizations, and deaths. But it is still not over. Leaders in India thought they had the virus under control. They are now experiencing a massive death and economic toll.
The longer people are unvaccinated, the greater the opportunity for mutations. This virus is an adaptive enemy. The quicker it is stopped, the better for all of us.
During the last half of my 30 years of military service, I dealt extensively with preparing for disasters. Planning on how to address a pandemic was the most challenging problem I faced. While I failed to anticipate some things as it relates to this pandemic, the biggest surprise has been the reluctance of people to finish off this pandemic by getting a vaccine when it has been available. This is an all hands on deck moment affecting everyone.
Too many people have worked too hard for too long to allow this to continue. The health care providers and staff, front-line essential workers, and so many more put themselves at risk for months during this pandemic. We now have the opportunity to close this chapter and end this scourge. All it takes is a little jab and a 15 minute wait. Do it for yourself, your family, your community, and country. Do it for those who have put themselves at risk. Do it for those who passed away before they got the chance.
Next week: Charese Yanney
A Sioux City resident, Steve Warnstadt is government affairs coordinator for Western Iowa Tech Community College. He is a former Democratic state senator and retired Army National Guard brigadier general. He and his wife, Mary, are the parents of one son and one daughter.