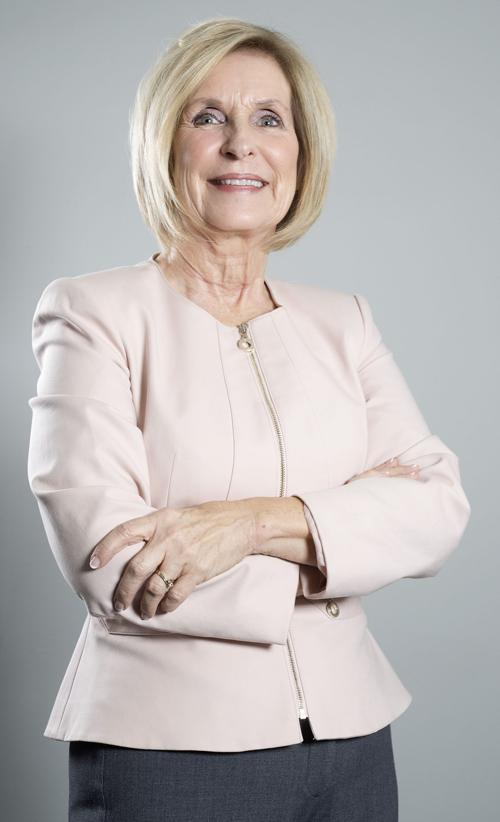 The COVID-19 pandemic has impacted every aspect of our lives. Most relevant at this time is what it has done to the education of our children. What might seem a disaster for public education could be an incredible opportunity for families to reimagine the best options for their children. School choice puts parents in the driver's seat, allowing them to design a plan for school that fits their specific child. We know that all children do not learn in the same way so "one size fits all" is often not the best solution.
As a result of COVID-19, parents were thrown into the fire of homeschooling in a moment's notice and without any preparation. As a result, parents are now entertaining the idea that public school is not their only option. Somehow, they managed to weather the spring semester with their children at home.
School choice is growing in momentum. Parents who would have been scared to death to homeschool found out they were able to do it with some semblance of success. Today there are ample curricula options for parents to pick from, whether online teachers or traditional textbooks.
Jude Schwalbach, research associate and project coordinator for the Heritage Foundation, wrote a commentary in January 2019 on the "10 Reasons School Choice is Winning." According to Schwalbach, those reasons are:
1. "School choice is good for student safety."
With an increase in bullying as a result of social media and lack of effective discipline in public schools, parents are citing safety as a primary reason for choosing a different option.
2. "School choice increased parental satisfaction and involvement."
3. "Education choice can give students an education tailored to their needs."
4. "School choice provides options for low-income families."
Many states have created hybrids of Education Savings Accounts (ESAs) or Opportunity Scholarship Accounts from monies provided by state and federal funds. These funds allow parents to pay for private school tuition, textbooks, private homeschool teachers, online teaching programs, etc.
5. "School choice leads to higher graduation rates."
For example, in Washington, D. C. there is an Opportunity Scholarship Program in which 90% of the scholarship recipients are black or Hispanic coming from a family whose income is less than $27,000 a year. According to the Wall Street Journal editorial board "Nearly 98% of students with Opportunity Scholarships graduate from high school compared with 69% of D.C. public school students."
6. "School choice saves taxpayer dollars."
Vouchers, tax credit scholarships and ESAs cost much less than public school systems.
"One  study found that access to the D.C. Opportunity Scholarship Program, because of its positive impact on graduation rates, produced a $2.62 return for every dollar spent on the voucher program," Schwalbach wrote.
Resilient Educator reported that the public school cost per student in 2018 was: for Iowa, $10,944; for Nebraska, $11,946; and for South Dakota, $8,937. That money would go a long way toward a private school tuition or in hiring a homeschool teacher. More parents are toying with the idea of "learning pods" where neighbors or friends form a group to either homeschool their children or hire a teacher for those students.
7. "School choice puts competitive pressure on schools."
Competition is good for businesses, causing businesses to be better than their competitors, and so it is with schools.
8. "School choice makes schools more accountable."
When schools know that parents have other options, they are more responsive to the parents.
9. "School choice makes education dollars go farther."
Parents are much more mindful of cost-effectiveness when their pocketbook is directly affected.
10. "School choice helps cultivate citizens."
A recent EdChoice study found that private schools do a better job than public schools cultivating virtues of civic participation, character development and moral formation.
The National Review cited a recent survey from the American Federation for Children which found 67 percent of African Americans and 63 percent of Hispanics support school choice. In that same poll, half of African Americans said they would more likely consider homeschooling after the lockdowns end.
If the money follows the student, then children in all income brackets would have the same options. Currently, 29 states and the District of Columbia have implemented private school choice options in the form of vouchers, ESAs or tax credits.
While many public schools even at this late date have not clearly delineated what the plan for this school year is, parents may opt for private schools that open in person which then enables them to go back to work. Parents can design a hybrid of schooling options, allowing parents to split their time between home and the work site.
We live in interesting times.
Linda Holub, of Dakota Dunes, S.D., has lived in the Sioux City metro area for more than 40 years. She and her husband, Dave, have four adult children. A certified life coach professional with a master of arts degree from Liberty University in Human Services, Counseling: Life Coaching, Holub is co-chair of the Siouxland Coalition Against Human Trafficking.