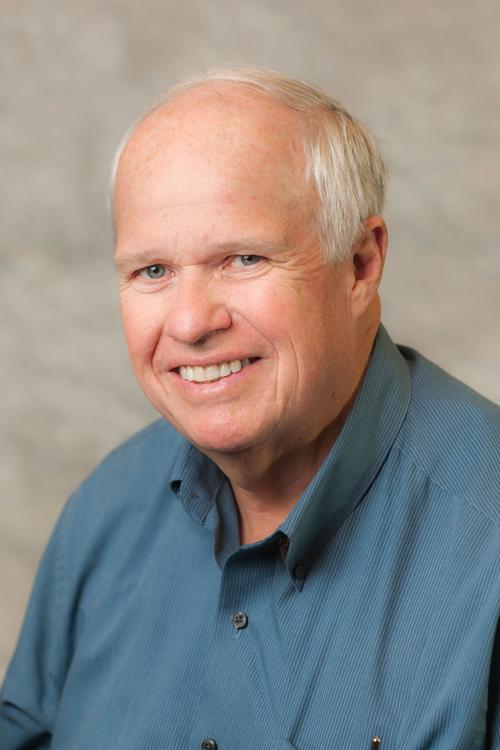 In late 2003, several citizens came together and expressed their concerns about the sorry state of our local recreational trail system. Those meetings birthed Siouxland Trails Foundation as a voice for trail users. One of the first actions of the new 501 (c) 3, all-volunteer non-profit was to survey the few local trails we then had. Recreational trails had already become an expected amenity in progressive communities and Siouxland was far behind those communities with which we compete for both jobs and employees.
Des Moines, Sioux Falls, Omaha, Council Bluffs and Lincoln were light years ahead of Siouxland. We have not caught up with any of these communities yet, as they continue to become more and more friendly for both bicyclists and pedestrians, but we have vastly improved this quality-of-life feature for our citizens.
The initial survey found three major challenges with our local trails - maintenance, connection between trails, and safe access to the trails from where people live.
In the past 16 years, we have seen major improvements to our metro area's recreational trail system and that should be celebrated, but we still have a long ways to go. The long I-29 project and floods along the Big Sioux and Missouri Rivers have significantly disrupted access to and use of our local trails. At the same time, the I-29 work is creating some new trail improvements such as improved access for pedestrians and cyclists to the riverfront area.
Here is a list of some of the trail improvements in just the past three years and coming in 2020:
1) In South Dakota there is now direct trail access all the way from the Military Road Bridge to Adams Homestead and Nature Center.
2) South Sioux City has a complete trail loop around the community that requires only one short on-street block. South Sioux continues to enhance its connected trails, most recently adding a spur from 39th Street to the Atokad area.
3) The trail bridge over the railroad tracks in Leeds now connects the Floyd River Trail with the Outer Drive Trail.
4) There is now a complete trail loop circling the hill between Cone Park and Sertoma Park.
5) The Big Sioux River trail from Riverside Park to Florence Avenue now makes it possible to take a trail from the Riverside area to Chris Larson Park.
6) There is a new direct trail link connecting the Perry Creek Trail to the trail-width sidewalk along Wesley Way between Third Street and the Vet's Bridge. From there one can then take trail all the way into Riverside or cross the bridge on its trail-width sidewalk to explore the South Sioux City trails.
7) Between downtown and Chris Larson Park, the number of pedestrian/cyclist access points has increased. One can now travel on foot or bicycle between the two on Floyd, Virginia, Pierce and Wesley Way.
You have free articles remaining.
8) A contract was recently let to finally connect the trail that runs north from Chautauqua Park with Chris Larson Park.
9) A trail north of Military Road through the railroad museum property is planned in the near future along with an extension into Leeds along the old railroad right of way.
In addition to these physical improvements, there has been a change in awareness of the importance of trails and access to and between them. Advocacy and awareness has increased. In addition to Siouxland Trails Foundation, SIMPCO has created a strong Bike-Ped Task Force where government and private advocates collaborate on a regular basis. This task force has had a number of achievements including the decorative bike racks, the addition of bicycle racks to the city bus fleet and the Bike to Work celebration. There is also a strong movement to create the Plywood Trail between Sioux City and Le Mars (we are by far the largest city in Iowa without a major intercity trail), and the city of Sioux City created a council-appointed Active Transportation Committee this year. Key city departments and the City Council have become much more proactive concerning bicycle and pedestrian needs.
Much has been accomplished, but much more remains to be done to make our community competitive in offering this expected amenity and to become more bicycle and pedestrian friendly. A few of the needs include:
1) Bicycle lanes to help bridge gaps between trails and access to trails. It is believed by local advocates after consulting state and national bicycle organizations that Sioux City is the largest community in the country without any bicycle lanes on its streets.
2) A good connection between the north end of the Perry Creek Trail and the Outer Belt Trail and Outer Belt and Hamilton.
3) Improved access for cyclists into the Morningside area from downtown and the riverfront.
4) Finding safe ways for cyclists and pedestrians to traverse our major thoroughfares where there are not now trails or bike lanes (and in too many cases, no sidewalks). For example, I trust most of us have seen pedestrians walking in the medians on Gordon Drive east of Stone Avenue.
5) Construction of more trail-width sidewalks when there is new commercial and residential development.
6) Improved education of pedestrians, cyclists and motor vehicle drivers for safer interaction with an emphasis on crossing safety. For example, many drivers fail to stop for those using crosswalks.
Companies considering new business locations regularly look at recreation, including recreational trails, in their review of potential cities. Families looking to relocate, likewise, look for these opportunities. The cities listed in the opening paragraph, our major competitors for jobs and employees, have all obtained national designation by the League of American Bicyclists as "Bike Friendly" communities. We have come a long way and need to keep moving positively forward.
Robert DeSmidt of Sioux City is past president of the Siouxland Trails Foundation.
Editor's note: Tuesday Topic is a weekly Opinion page feature. Each Tuesday in this space, local, regional and state writers will discuss issues in the news. If you have an idea for a Tuesday Topic, please contact Editorial Page Editor Michael Gors at 712-293-4223 or mike.gors@lee.net.